3 Easy Ways to Cultivate a Tradition of Giving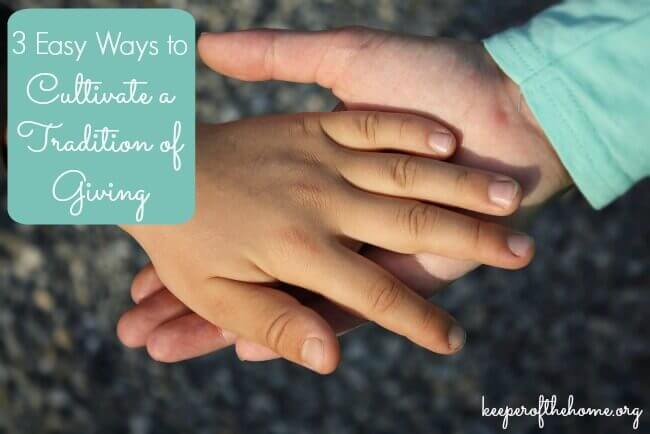 By Erin Odom, Contributing Writer 
'Tis the season for baking, caroling, and gifting for our loved ones, and it's also that time of the year when many will look outside of their families and considering giving to others in need.
My husband and I always have made it a goal for our family to minister to others together.
However, when we had three babies back-to-back and six years of diapers, breastfeeding, and middle-of-the-night wake-up calls, lugging our three little ones to both local homeless shelters and on international mission trips proved more daunting than we had imagined.
Thankfully, over the years, we've discovered some easy ways to cultivate a tradition of giving with our children.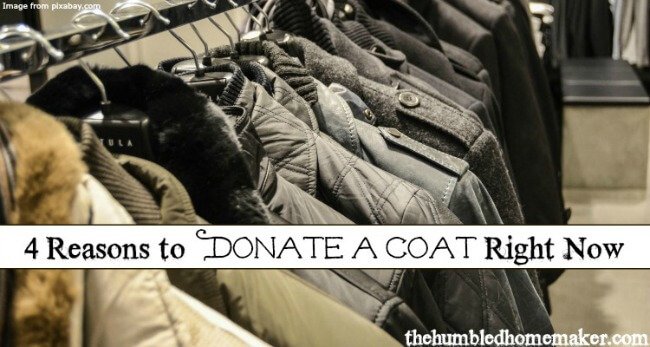 1. Donate coats from your closet each fall and winter.
We just began donating coats last year, and we found it to be an incredibly easy yet tangible way to teach giving to our children.
With more than 45 million Americans living in poverty and temperatures dipping below freezing, the need for warmth is great, and coats are a must!
You can choose the coats from your closet together and then deliver them to a nearby shelter or donation center.
If you don't personally have any coats to donate, you can organize a simple coat drive at your church or local community center.
Or, you can even take your kids with you to a thrift store to cheaply purchase coats to donate. 
This little bit of money and effort can make a big impact!
This way of reaching out to others requires very little time, but it can change someone's winter. An added bonus of donating coats together is that is can double as decluttering your closets!
Check out more reasons for donating coats in this post.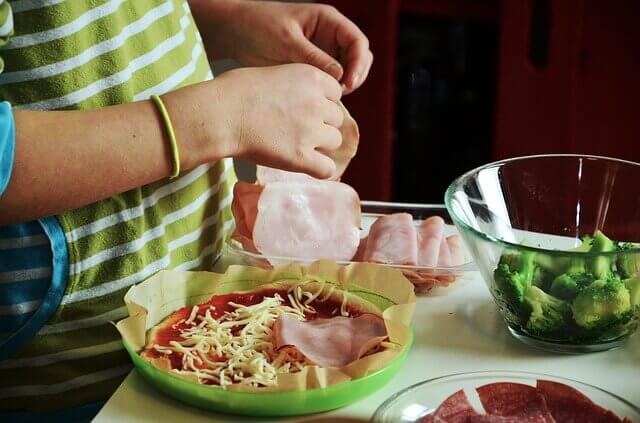 2. Make meals for the sick or struggling in your community.
Everyone has to cook, right?
My girls love to shadow me in the kitchen, and even at 3, 5, and 7, they are learning more than I ever imagined when it comes to cooking and baking.
Having them assist you while you are preparing meals for those in need is an easy way to cultivate a heart of giving to others right from your home!
Although asking of a local soup kitchen or homeless shelter is in need of meals is one idea, there are many other situations in which those in our neighborhoods, churches, and communities may be in need of meals, such as:
those who are sick,
those who are recovering from surgery,
those who have just lost a loved one and are grieving,
those who just had a baby,
those who have recently moved (no better way to welcome a new neighbor than with a plate full of cookies or a freshly-baked loaf of bread!), or
those who are struggling financially.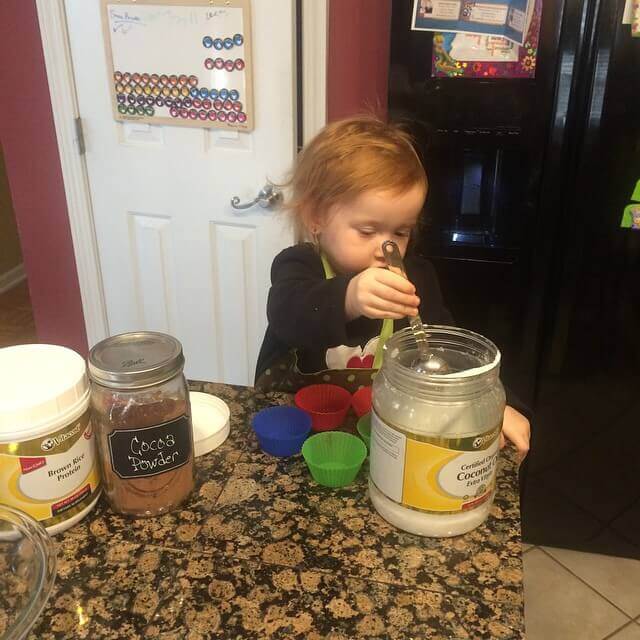 I prefer to stick to quick and easy meals when my girls are helping me prepare food to take to others. You can check out this Periscope replay, where I discuss several of my favorites!
;
Another idea is to prepare freezer meals for those in need of food. This will allow them to thaw and cook or warm up the foods when they need it most.
;

3. Use the holidays as a springboard to choose a ministry your family can support all year long.
Some families choose this ministry together on Christmas Day. Some ministries I personally recommend include:
Although this ministry only collects shoeboxes right before the Christmas season begins, there is no reason why your family cannot collect items for shoeboxes all year round.
Our family has the opportunity to help out with an Operation Christmas Child distribution while we were in Costa Rica this past summer. You can read about our experience here.
If your kiddos love baking cookies, you might want to consider organizing one of these bake sale fundraisers to earn money for childhood cancer research!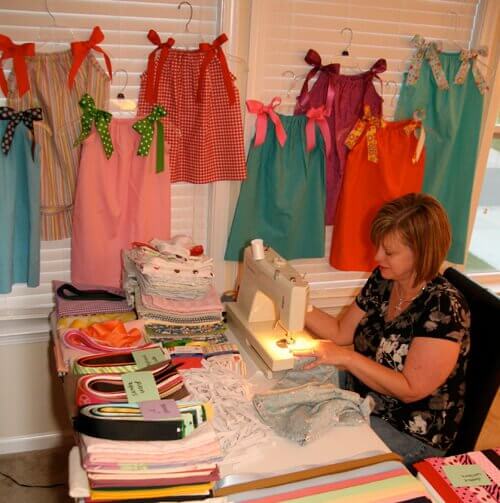 If you little ones are begging you to learn how to sew (my 7-year-old is!), then they might really love this ministry! Dress a Girl Around the World provides pillowcase dresses for little girls in impoverished countries.
If your family has the space and resources, you might want to consider hosting an orphan from another country during the Christmas season or summer.
This widow sponsorship ministry opens a door for your family to provide the funds for a family in another country to learn a trade that can support her family for the rest of her life!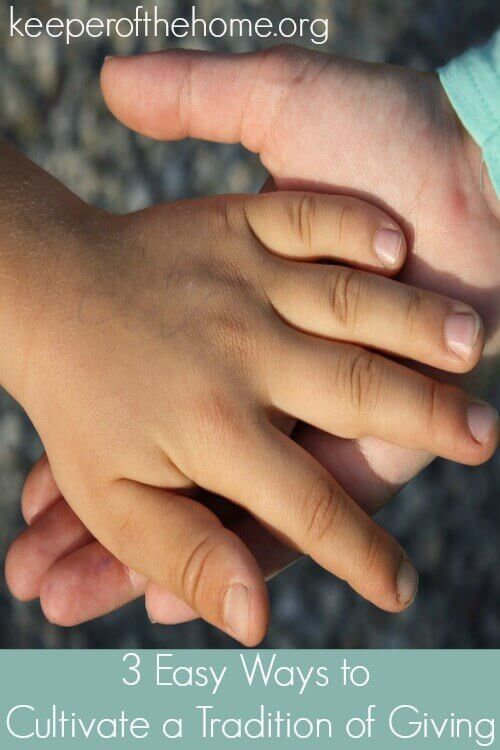 What are some ways in which you cultivate a tradition of giving in your family?