Homemade Raspberry Frozen Yogurt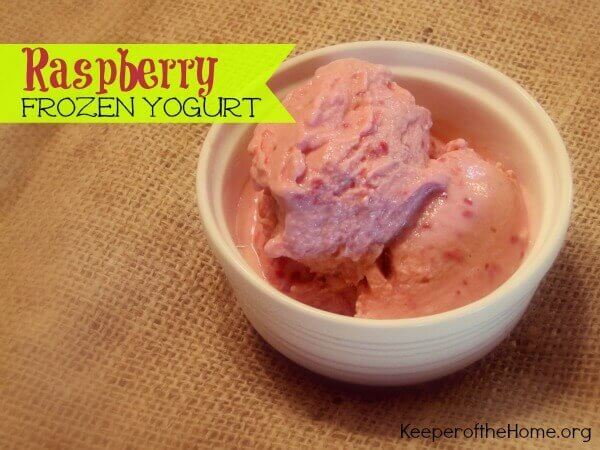 By Stacy, Contributing Writer
Frozen yogurt has grown in popularity over the years and is often hailed as a healthy treat. Sadly, it is often not healthy at all.
A lot of commercially-made frozen yogurt (including yogurt at some popular stores that is touted as "homemade") contain ingredients such as corn syrup, hydrogenated oils, and food coloring (just to name a few). They are also often loaded with sugar.
All this adds up to a treat that is far from healthy.
(If you'd like to read more about the hidden ingredients in frozen yogurt, this post is very informative.)
Thankfully, it's easy to make frozen yogurt at home; no weird ingredients required!
Today I'm going to share a delicious homemade raspberry frozen yogurt that contains only three ingredients. It's so simple to make, you could teach the kids to do it for you!
For some extra fun, try topping with slivered almonds, coconut flakes or extra raspberries. For a more decadent treat, add a light sprinkling of grated chocolate.
I believe this recipe would work well with other berries, although I haven't tried it myself.
And if you need more ideas for using raspberries, here's a yummy list of real food raspberry recipes.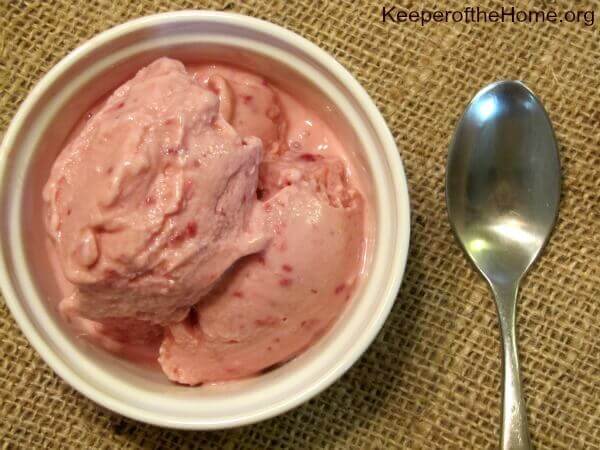 Do you like frozen yogurt? If so, what's your favorite flavor?