Summer Giveaway Week: Win a 4-Tray Excalibur Dehydrator from Cultures for Health ($129.99 value)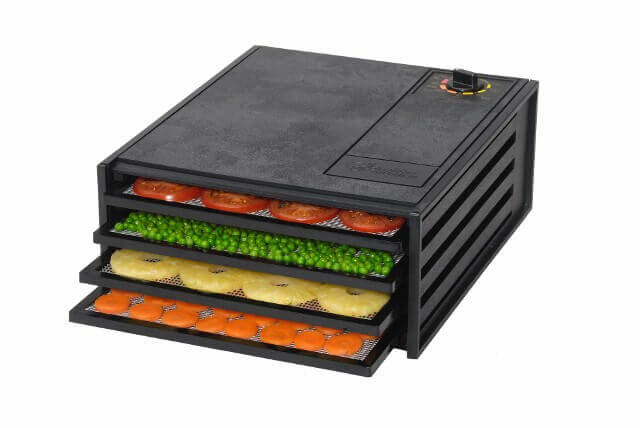 The timing couldn't be better for this giveaway!
With abundant summer produce just around the corner, whether it's from your backyard garden or the farmer's market, now is the time to think about how you'll preserve the season's bounty.
I own a 9-tray Excalibur Dehydrator myself and it is a favorite kitchen tool of mine. I use my dehydator for:
fruit leathers
dried fruits (plums, banana chips, apples, berries– anything that sounds good!)
drying greens, like kale, chard, spinach, etc. (last year I made my own green powder for smoothies)
making yogurt (remove the trays and put the jars right inside)
rising bread (very helpful in the winter, when the kitchen is cool)
making crispy nuts and seeds (after soaking overnight)
drying sprouted grains to make sprouted flour
I'm probably forgetting something, but you get the point! A dehydrator is an incredibly useful tool in the real food kitchen, particularly for those who want to save money by preserving as much of their own food as possible.

Why the Excalibur in particular?
When I was saving up several years ago to buy a new dehydrator, I did a lot of looking around. After reading umpteen reviews and comparing features, I was convinced that if I was going to spend the money, the Excalibur was the way to go.
After using it for the past 3 years, I'm still convinced. I would buy another Excalibur in a heartbeat, except that I don't anticipate needing to anytime soon because mine is still in such great condition.
They are excellent quality, have a wide range of temperature settings, the large trays are square not round for better spacing, and you can remove and rearrange trays as desired. My only complaint is that it is a bit loud, but honestly, all dehydrators are loud. There isn't much getting around the noise. If it bothers you, use it somewhere like your laundry room instead of the kitchen.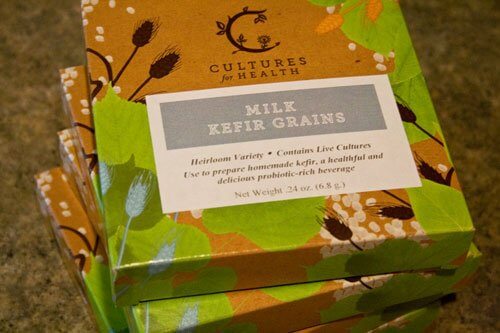 What is Cultures for Health?
Aside from offering high-quality kitchen tools like Excalibur dehydrators, various yogurt makers, grain mills, and fermentation crocks, Cultures for Health is also my number one recommendation for purchasing starter cultures. Here's what they offer:
Yogurt starters
Kefir grains (both dairy and water kefir)
Sourdough starters
Kombucha starter
Buttermilk starter
Other cultures (like sour cream, creme fraiche, vegetable starter, and the Body Ecology starter)
Making your own cultured and fermented foods is far easier than you might think, and you can save a tremendous amount of money on these healthful foods when you make them yourself.
Something I have not tried my hand at yet, but would like to try, is making cheese! They offer a cheese starter kit and a wide variety of cheese starter cultures as well (both hard and soft).
In other words, Cultures for Health is a valuable resource for anyone desiring to make delicious, cultured, bursting-with-enzymes-and-nutrition real foods!
But back to the giveaway…
Would you like to be entered to win a 4-tray Excalibur Dehydrator ($129.99 value) from Cultures for Health?
Unlike the other giveaways this week, we're not using Rafflecopter for the dehydrator. Instead, it's a very quick and simple process of entering your name and email to sign up for the Cultures for Health newsletter, which will then enter you in the contest.
Once subscribed, you have you the option to unsubscribe at any time, although you probably won't want to, since the newsletter offers helpful tips and recipes for making cultured foods, and even special sales and discounts each month!
Note: Although you are welcome to leave a comment, the only way to enter the giveaway is by clicking on the above link.
Giveaway ends Monday, June 18th, 2012 at 3pm PST.
Disclaimer: I received starter cultures for the purpose of review from Cultures for Health. All opinions stated in this post are mine, and I have happily purchased and used their cultures in my own kitchen. I am also a proud affiliate for Cultures for Health, and I earn a small kickback when you make a purchase through my links. You aren't obligated to use these links in any way, but when you do so, it helps to support this site, so thank you!