Resources for Home Remedies: What to Buy, Where to Buy It
Idyllic as it would be, most of us don't have a wall full of dried herbs from our home gardens to draw from when we need to make up a home remedy.
I am often asked where to begin… which herbs and other ingredients are the most important, the most versatile, the most accessible and affordable. For those just beginning to delve into making their own simple remedies, this post is intended to help you wrap your head around which herbs, oils and other ingredients are among the most useful and give you some resources as you begin to build your collection.
For most of us, we grow into making our own remedies slowly. One or two ingredients at a time, a new recipe here, a specific treatment there.
The process has been a gradual one for me as well. Although I now probably have 75% of the items listed in this post, they have come into our home bit by bit, as I have had small amounts of extra money, or as we've needed a few specific ingredients for particular remedies.
At the start of Home Remedies month, a reader asked me if I could share some of the ingredients that would be included in many of the remedies and treatments that are being posted this month. These lists cover most of them and a few extras that are common in other remedies as well.
For those who look at these lists and feel utterly overwhelmed, keep reading… further down, I have given a much more condensed list for those looking for a simple place to start and who have limited funds.
What to Add to Your "Home Remedies" Shopping List:
Dry Herbs
Essential Oils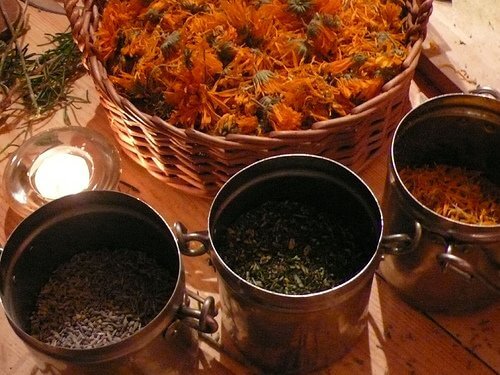 Image by Smoobs
From the Grocery Store
Supplements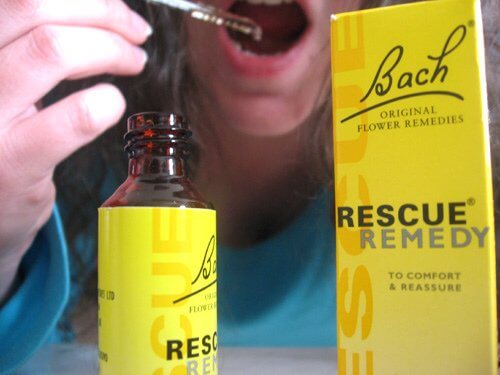 Image by The Italian Voice
Other Useful Things to Have:
My Top 10 Home Remedy Ingredients
Scratch that. Make it 11.
I couldn't quite narrow it down and even this list feels a bit inadequate, but if you had all of these things (and I purposefully included some that are very inexpensive, multi-purpose and easily accessible) you could do a whole lot of home remedies for various types of illness or ailments!
These are in no particular order, but here goes:

Garlic
Dried Elderberries
Catnip
Yarrow
Ginger
Oil of Oregano
Eucalyptus oil
Tea tree oil
Onion
Colloidal Silver
Raw honey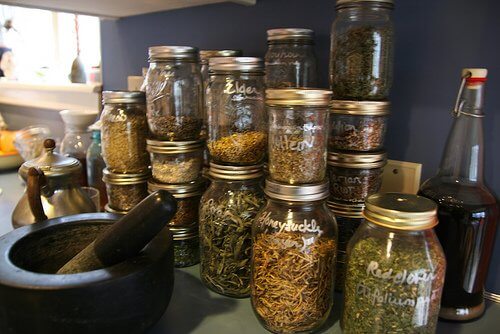 Great Places to Buy Herbs and Other Natural Remedy Supplies:
Bulk Herb Store— They have a wonderful selection, and I absolutely love their YouTube channel, full of fun and informative videos on how to make all sorts of herbal concoctions and remedies!
iHerb — Another online supplement store, carrying herbs and more. You can get $5 off first order using the code CEC426.
Amazon— Although the selection isn't amazing, there are dried herbs available at Amazon, and they come in smaller (and therefore cheaper) packages which would allow you to start building up a wider variety of herbs more quickly without having to spend too much all at once.
Azure Standard— The natural foods co-op I order from, and they have not only excellent prices on supplements, but also on dried bulk herbs, essential oils and more.
Vitacost— They have the cheapest prices on most of the supplements that I buy (other than a few that they simply don't carry). Get $10 off your first order when you sign up through this link (note that the coupon code will come to your email address- you may have to wait a little while for it).
Other excellent resources:
Herbal Nurturing– The new ebook from Michele of Frugal Granola, a wonderful and very simple introduction to simple herbal home remedies!
Stocking Your Natural Herbal Medicine Cabinet @ Passionate Homemaking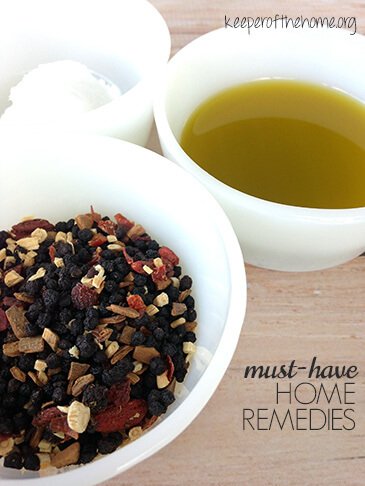 What are your top herbs and home remedy ingredients, and where do you buy these types of products?
Disclosure: There are a few affiliate links mixed in to this post. I've included them because they are for companies or products that I personally use and highly recommend, thus they made my list!
Image by caitlinator