What are the Benefits of Skin Brushing?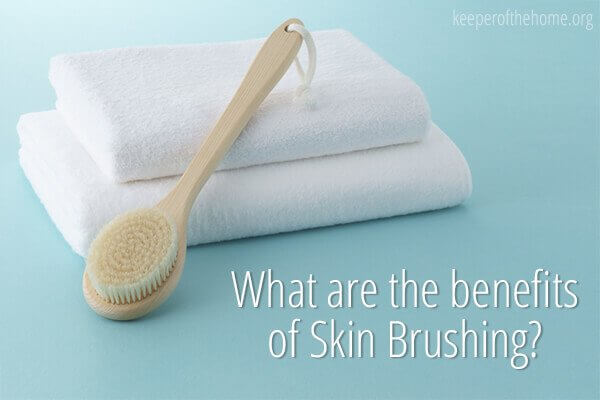 Written by Mindy, Contributing Writer
When I first read about skin brushing several years ago, it took me a while to grasp the concept. I didn't really understand what it was or why anyone would want to do it.
The idea did intrigue me however, so I continued to research and soon found out that the practice of skin brushing had so many benefits that I had to give it a try.
So try it I did, and I have been hooked ever since. It is a wonderful and relaxing part of my daily routine that I wouldn't want to give up.
On some days, when I have a few extra minutes and really need a little boost, I follow my skin brushing routine with this mint java body scrub. It's awesome.
So what are the benefits of skin brushing?
The simple act of skin brushing offers the following benefits:
Removes dead skin cells which improves skin texture and allows new skin cells to grow
Lessens the appearance of cellulite (yay!) by improving blood flow and circulation
Helps your skin to absorb nutrients by getting rid of clogged pores and allowing your skin to breath
Aids in safe, gentle, and effective detoxification
Gives your skin a smoother appearance along with a very healthy glow
Relaxes your muscles, releases stress, and leaves you feeling invigorated and awake
Improves the lymphatic system, which is an important part of the immune system
Helps muscle tone and helps to more evenly distribute fat deposits
Can improve digestion and kidney function
Stimulates the hormone and oil glands necessary for healthy skin
Wow! Sounds too good to be true, doesn't it? I challenge you to try it for yourself, so you can see the benefits first hand.
While it does take consistent skin brushing and several months to notice some of these benefits (such as cellulite reduction), you will feel others right away (such as stress relief!).
Skin brushing really is so relaxing and yet very invigorating at the same time. It's kind of like going to the spa, but it's a lot cheaper, and you can do it as often as you like!
If you have never heard of skin brushing or tried it yourself, I hope you will give it a try! It's a simple 5- minute routine that can make a big difference in the health and appearance of your skin. If you are like me, you will fall in love with it and be hooked! To learn more about how to skin brush watch this very informative video here.
Have you ever tried skin brushing before? What is your favorite thing about it if you have?
Disclaimer: Although all of the Keeper of the Home writers are passionate about natural health, none of us are medical professionals. This post is for entertainment and educational purposes only.