Organization in the Real Food Kitchen: Knowing and Using What's in Your Freezer
Today's post is written by my friend Nola, who happens to currently have a more organized freezer than I do! I asked for tips for freezer organization a while back and Nola had sent me enough good stuff to make an entire post of it. I've added a few little notes of my own as well.
It just didn't seem right to explore the way that we organize our "real food" and not take a look at the beloved spaces that we use to store our sides of grass-fed beef, our seasonally picked berries, our jars of extra bone broth and all those other wonderful things that help to keep such nourishing food affordable. May you be inspired, and may your freezer be (or become) organized…

1. If you use it often, keep it close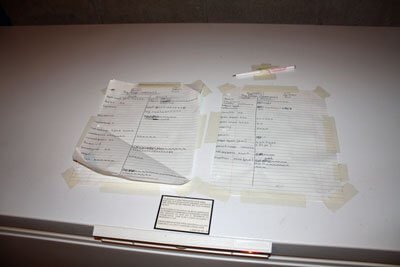 I have 3 freezers (fridge one and two in the basement) so I organize my freezers but which items go in them.
Upstairs are things that get used often. The small freezer is just meats and freezer meals, homemade stocks, things like that. My large freezer is just veggies and fruits.
2. Create a freezer inventory list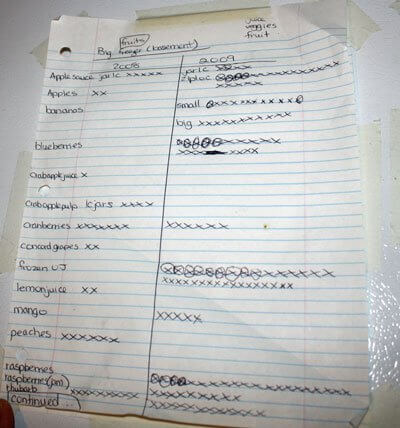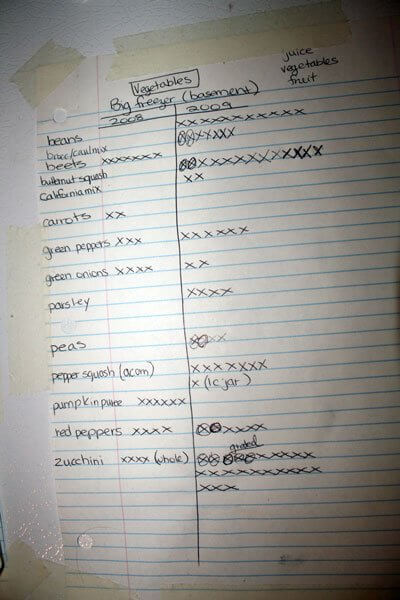 For freezer bulk storage, I have set up a really good freezer system. I made lists alphabetically of the contents, leaving room for additions later. I then listed those things and taped it to the freezer doors, with a pen.
Beside each item is two columns: one for last year and one for this year, so I can see what I have and what needs using first. Then I put x's for each item in there. When an item is taken out, the x gets circled. When an item is added, an x gets added.
Stephanie's note: I've done this before, and it was invaluable to know exactly what was in my freezer at a glance.
3. Use boxes, baskets and bags to organize your deep freeze
I organize within the freezers using the baskets that come with it if I have enough room, though sometimes I have to remove them.
Instead, I have found bags to be useful to put the like with like items into. Grocery bags work okay for this, but I often have very few since I use cloth bags, and they do rip easily in the freezer. The store bought cloth bags that are a more rigid, "plastic" style will somewhat stand up on their own and they are extremely useful for sorting items in the freezer.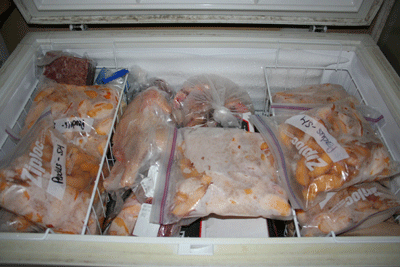 Stephanie's note: I also found that using various boxes, baskets, etc. made it a little easier to navigate. I could quickly lift out one box to access what was under it then just put the one box back in again, without having to juggle 7 different items that I had moved.
The photo above was a bad example, but usually I had a box in that center area. My taking that one large item out, suddenly I could move around my two side baskets and access everything in the middle of my freezer as well. I am now blessed to have a stand-up deep freeze. If you are ever offered one or find one for a deal, snag it!
4. Map out your freezer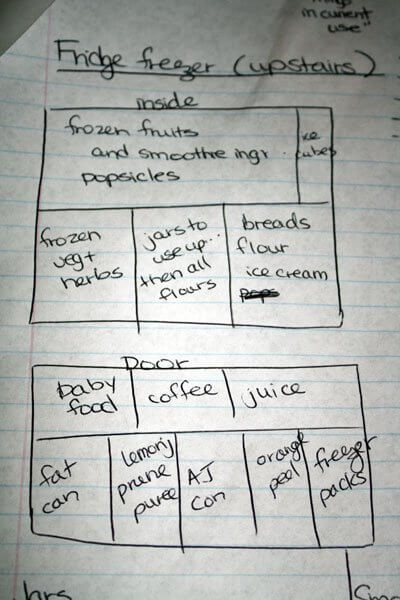 I also do a type of freezer "mapping" (what I call it). It basically shows a map of the space of my freezer set up into compartments so that I know what is where, or at least have a general idea.
Stephanie's note: So clever!
Nola is the mother of two girls, ages 4 and 1. She enjoys "wearing" her baby around her home, while hanging out clothes, going on walks, grocery shopping, and hiking with her family! She also serves as "Global Moderator Extraordinaire" in the Keeper of the Home community forum, so the next time you're in there, be sure to say hi to her!
How is your freezer organization these days? What other tips and tricks do you use to make sure that you know and use what's in your freezer?