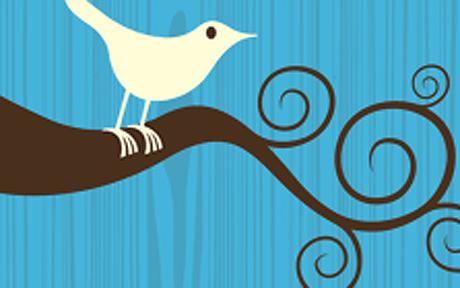 Did you think you'd ever see the day when I joined Twitter? 🙂
I haven't been shy in my dislike for social media or the fact that I think it can tend to be a time-stealer and get in the way of being focused and efficient in my roles as a mom, wife and homemaker (and note that I said in my roles, because I know my own tendency to get off track if I'm not careful- I know that many people are able to carefully balance the use of social media and I think that's great). I still think that these things (Twitter, Facebook, etc.) can have the potential to distract us and it's important to make sure that we keep our priorities in order and not allow them to get in the way of those things that are far more important.
However, my husband has been looking into Twitter a lot lately and feels that it's a really valuable tool from a business perspective. It's ideal for keeping in touch with my readers (that would be you!) more frequently and consistently, and also on a more personal level. It also allows me to pass great information and resources on to you very quickly and easily, such as helpful websites, yummy recipes, interesting facts, exciting giveaways, thought-provoking quotes and so many other things. When used well, Twitter can be a worthwhile tool for communicating and that makes it something that I feel like I can wholeheartedly participate in.
And so, I've agreed to join the ranks and start tweeting along with you all!
Wanna join me? Follow me on Twitter!
(And on a related topic, during my blog's transfer over to WordPress, my feed was temporarily broken and many people unsubcribed as a result. Rest assured that the feed is indeed working again and you can re-subscribe by clicking here. There are options to subscribe either through a feed reader (like Google Reader or Bloglines) or else through your email (you'll receive an email each time I post), so choose what suits you best! Thanks everyone and sorry for the inconvenience!)