Managing Your Wardrobe: Pregnancy, Post-Partum and All Those Sizes in Between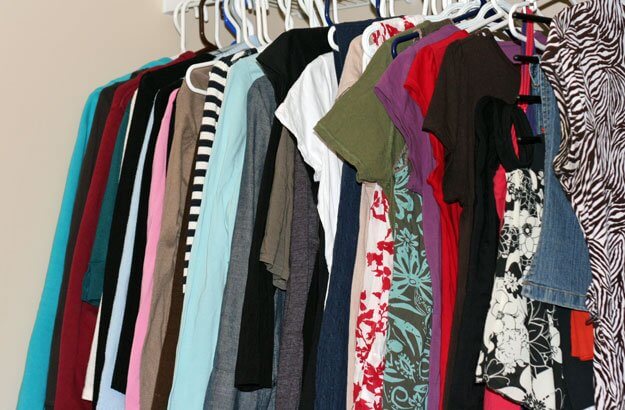 I don't know about you, but as I've been having babies these past 8 years, managing my wardrobe and all of the various sizes it includes has become more challenging.
Today, I'm over at Simple Mom, sharing my recent closet purge and what I did to make sense of my wardrobe-of-many-sizes:
I've read plenty of good advice on wardrobe management and how to purge your closet, but there's one piece of advice that doesn't jive with this mama of four: get rid of anything that doesn't fit or that you haven't worn in the last year.

If I followed their advice, I would have to dispose of the four different sizes of clothing I rotate through to accomodate my various seasons of motherhood… skinny pre-pregnancy, early pregnancy (not showing, but nothing fits), full-on maternity, and post-baby (how did my hips spread this wide?).

It's a fact of life. When you are in the midst of bearing sweet babies, your pant size goes up. And then down. And then back up again.

Being 9 weeks out of having my fourth baby, I know this full well. The maternity clothes are now baggy and frumpy, yet the skinny clothes barely get over my hips. I'm lost somewhere in the middle. Fellow mothers, I know you feel my pain. Purging my closet fully isn't an option, but I still needed a way to make peace with my wardrobe in the meantime.
Do tell… how do you manage your wardrobe, pre-pregnancy, pregnancy, post-partum and all?