It's (About) Time for a Change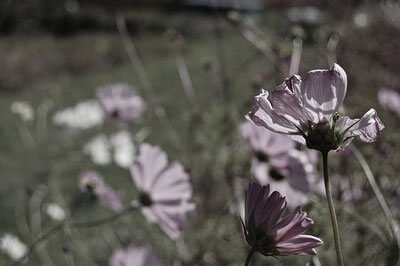 Photo credit robyn michelle-lee lifestyle photography
There's a change coming. It's been coming for a long time and I'm sorry that it's taken me so long.
I need to apologize to you all. For the past two years, I have been a member of the BlogHer ad network. I need to state right away that there is nothing wrong with BlogHer or with any other blogger who is a member of their network. Not in the slightest. They're fantastic ladies, a great ad network and I found them wonderful to work with.
The problem is with me.
I knew that 90% of the ads didn't really sit right with me. Yes, I opted out of some of the ones that were particularly not something that I wanted on my blog. But I also let a lot of other ads run anyways, even though they were something that I would never buy myself and would not actually want to promote.
Funny thing is, allowing the ads to be up on my site is pretty much condoning them, isn't it? Ouch.
I've known for a long time that I needed to leave the ad network and branch out on my own. Truth is, I was scared to. It takes a lot of hard work to run your own ads, and there is a significantly greater degree of risk involved.
This past month, however, God really convicted me that what I was doing was absolutely not serving my readership and was undermining the integrity of my blog and the topics and products that I share about.
Remember, stewardship applies to all areas of life and that would include the way that I am stewarding the awesome privelege of writing this blog and sharing the things that I am learning with so many other women. It is a great responsibility and in this area, I have not been faithful.
Can I just say that I'm sorry? Sorry for not putting my responsibility to be honest and integral with my readers above my desire to keep bringing in a reliable source of income. Sorry for exposing you to ads for things that I would never personally recommend to you.
All that is changing on March 1st. I am now running entirely private ads. The only things that you will see on my site from now on are either paid ads that I have personally chosen to run, or affiliate ads and links for companies that I believe in and would buy from (or do buy from) myself.
My criteria for accepting advertisements will now be for companies and products that fit well within the parameters of what my blog is about: natural and sustainable living products, real/traditional foods, books on Christian living or real food or natural living, small family-run businesses, homemaking helps, etc.
I am so excited to kick my first month off with advertisers like:
ListPlanIt (fabulous organization pages that I use all the time)
HopeInk Scripture Art (encouraging and inspirational and hanging in my own home)
Moukisac (a 6-in-1 reusable bag system that I have and love!)
It Starts at Home (a new book from Moody Publishers, intended to help parents learn to disciple their children)
Vintage Remedies (the fabulous reference book on herbs and natural remedies that I recently reviewed)
Your ad here (only one left- do you want it? Email me at stephanie (at) keeperofthehome (dot) org)
That's much more like it, isn't it? Phew… I feel so relieved.
The wonderful bonus? I have already seen God's hand of blessing as I've made this move, confirming that it was indeed the right thing to do. He is so full of abounding grace and kindness.
Thank you, everyone, for your continued support of this little corner of the blogosphere. You make it so worthwhile.