Fall Giveaway Week: Win a Download Membership to ListPlanIt or 1 of 2 100 Days to Christmas eBooks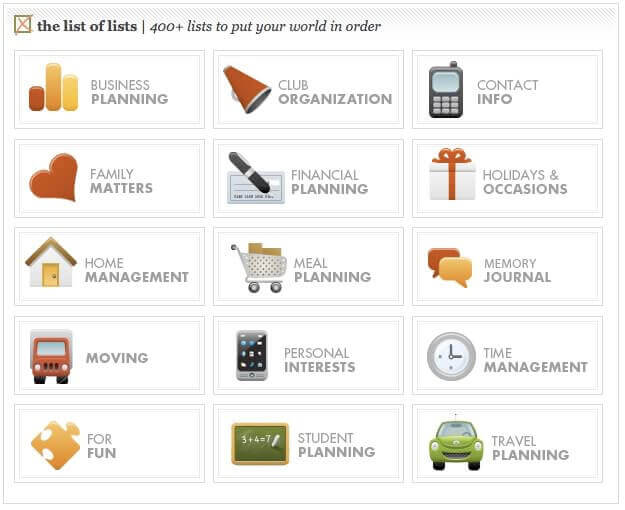 Fall always finds me preparing new schedules and routines, re-organizing, and yes, writing lists.
There's something about getting back into the regular everyday groove after summer that just makes me want to get organized. I held a garage sale a couple weeks ago, have been setting up a new homeschooling binder for the year, am tweaking a daily routine for myself and the kids, getting back to meal planning, and all of those good things that make my life run a little bit smoother.
Whenever I take time to plan, one of the first places that I go is to ListPlanIt. I've  had a membership there for several years and I truly love it and use it.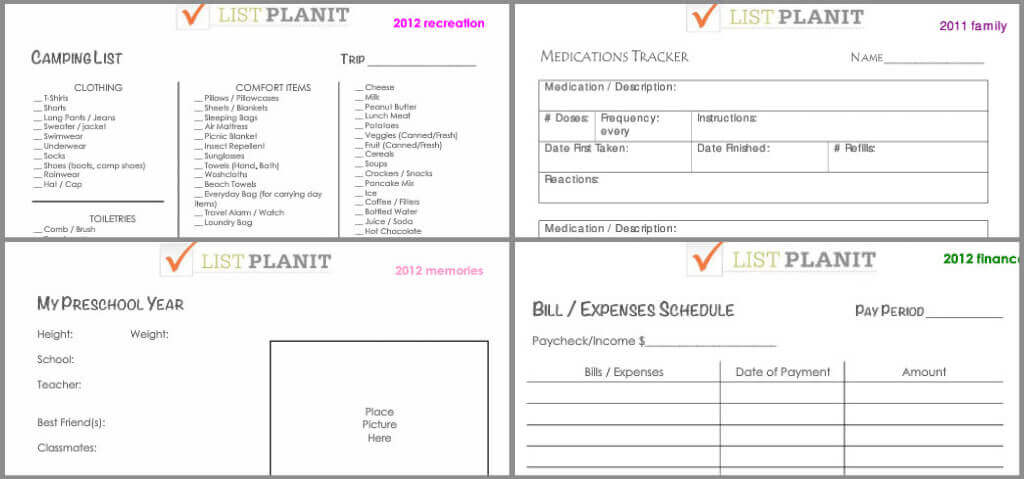 How I Use My Lists
Meal Planning 
The meal planning pages are among my most used. I like them for taking inventory of what food I already have, for making lists of my favorite recipes, and for both weekly and monthly meal planning. I'm also a big fan of making my own customized grocery shopping lists.
(In fact, I love these lists so much that I asked Jennifer to partner with me and create custom lists that go along with my meal planning eBook, Plan It, Don't Panic. But I'll let you in on a little secret… with a download membership, you can actually create many of your own customized planning pages from an even larger selection of options.)
Home Educating
Just the other day I printed out a list to organize our daily schedule, with all 4 kids on one page (so that I could show what each one was doing at any given time). I don't like to plan out my entire day or week that way, but for the homeschool hours, it's so helpful to be able to really break it down like that.
Also for homeschoolers, there are great lists for organizing your curriucula, books and resources, for planning lessons and themes, or even planning your Circle Time (I literally just noticed this list tonight and had an "aha" moment. It's printing as I type this…)
Daily Organization
Rather than buying a planner, I prefer the freedom of picking and choosing which style of weekly and monthly planners (or even daily ones) that I want to use, and adding them in to my homemaking binder.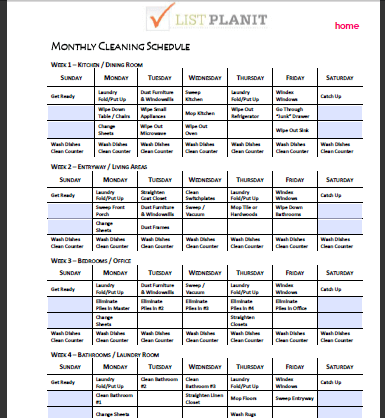 Homemaking
The blank monthly cleaning schedule helps me stay mostly on top of the cleaning chores (or at least, attempt to– it tells me what needs to be done, but I only wish it did the cleaning for me!).
It's also easier to keep track of my four growing kiddos and their sizes and clothing needs using the clothes inventories. They allow me to record multiple children/clothing sizes on the same page, so I have one for my two sons and another for my two daughters. I bring these pages with me when I go garage sale, thrift store and swap meet shopping, and then I know exactly who needs what in which size.
Gardening
Seed starting and planting was made simpler last year with a list to help keep me right on track of what to plant when. It's also good to be able to go back and remember when you planted different things, and then jot down notes for next year to remind you how they did.
Moving
Thankfully we haven't moved for over 2 years now, but the last time that we did, the moving pages were invaluable to me in creating a moving binder. It helped me to see at a glance what tasks needed to be done and when, as well as keep track of what had been packed in each of the rooms of the house, including an inventory I made of the contents of each box.
Those are just some of the ones that I use most frequently. Other types of lists include:
business (and blog) planning
holiday planning
children's chores and responsibilities
contact information and babysitter quicklists
There are literally hundreds of lists to explore and use!
100 Days to Christmas
Are you one of those people who has good intentions about the things you want to do and make and give during the Christmas season, but find yourself so overwhelmed and behind every year that hardly any of your intentions become reality?
If I'm honest, I can be one of those people.
I don't think about a lot of things until it's almost too late. Then I find myself rushed and stressed to try to just get those Christmas cards made… but wait, I don't have a photo… take a photo (ignore the pouting toddler- it looks good enough)… order the cards… now I might not get them in time to send them to those who live far away… oh darn, I thought I had so-and-so's address, where did it go… gasp! Is Christmas really just 9 days away? (Sound familiar, anyone?)
For those of us who just need a little help a swift kick in the behind a loving friend to guide us along, Jennifer has written 100 Days to Christmas. This eBook begins you on September 16th with one simple activity to do or thing to consider or plan for each of the 100 days leading up to Christmas itself. 
It includes pre-planning your gift lists, thinking about your budget, considering who might enjoy homemade gifts and planning for what you will make, rounding up those addresses (that one's for me), taking that family photo, and even stopping to enjoy the seasonal moments along the way, like picking a pumpkin or making some apple crisp to celebrate fall.
To help make it even more practical, there is an active 100 Days to Christmas Facebook page, as well as a Pinterest board for ideas and inspiration. The eBook is a mere $5 (I think most of us would save that amount of money just by being a bit more organized!), or it comes free with the purchase of any ListPlanIt membership (which start at $20 per year).
This week I'm excited to give away one Download Membership and two 100 Days to Christmas eBooks!
Rather than simply leaving comments, I'm trying out a new method for entering giveaways. Click below to complete one Rafflecopter form, for all of your multiple entries, and then you're done!
Disclosure: This giveaway was generously sponsored by ListPlanIt.com.