Making Babies Book & DVD Series from Bulk Herb Store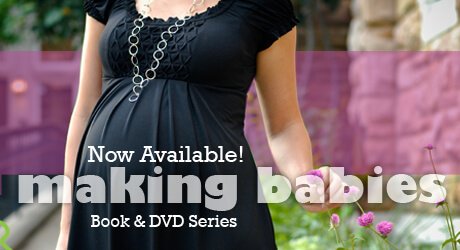 If you are preparing to have children soon, or still in the midst of bearing sweet babies, Making Babies is a resource that every health-minded mama should have!
I loved this series and have nothing but good things to say about it.
First of all, Shoshanna Easling (the author) and I have a lot of very similar ideas when it comes to real food, alternative health, natural pregnancy and birth, and more. I have previously read plenty of books on fertility, pregnancy, and birth, but have rarely come across someone whose principles and beliefs are so similar.
She endorses a traditional style diet (plenty of good fats and healthy animal protein, raw milk, bone broth, etc.), which is rare. I'm weary of reading about nutrition for the childbearing years that doesn't promote a diet based on crucial fats and animal products, and so I'm thrilled to see someone with a lot of influence encouraging moms to truly eat well and care for their bodies and their babies properly. (Thank you, thank you, Shoshanna!)
Her recipes look delicious, but not overly fussy. The video shows you how to make each one, as she demonstrates in her kitchen, while the book offers full colors photos of everything. I'm eager to try the recipes, baby or no baby, just because they look delish. If you're new to cooking whole, real foods and want to learn from someone who knows her way around a kitchen and adores preparing delicious food, Shoshanna is the right person.

Makes home remedies and herbal health truly easy
This is the best part, for me. I have been learning so much these past few years about how to use herbs at home to care for our families health. I make teas and infusions, as well as poultices and baths. What I haven't gotten into making myself yet are the more intimidating herbal products, like tinctures and creamy herb-infused lotions and salves.
I'm proud to tell you that over in the next room, I have a crockpot full of my first ever batch of herbal tinctures simmering away in my crockpot. I put them together in less than 30 minutes and felt truly confident as I read her instructions and after having watched the videos.
You can expect a post in the weeks to come on how I did this, as well as how I make my first herbal healing salve. I've been inspired to take my herbal medicine to the next level with full assurance that this isn't something that has to be left to the "professionals".
Let this series teach you how to make your own:
(pre-conception) Liver cleanse tincture
Egg shell water
Iron infusion
Ginger tincture (for morning sickness)
Vitamin B tincture
Baby powder
Sitz bath
Baby salve, cream and oil
After birth cramping tinture
Baby calm tincture
Shoshanna is well known for her simple, accessible information on the benefits of herbs and how to use them. This series does not disappoint in this regard. If you really want to learn to support your body and your baby with the use of all-natural, non-toxic products and nourishing herbal supplements, this book will tell you what you need to know.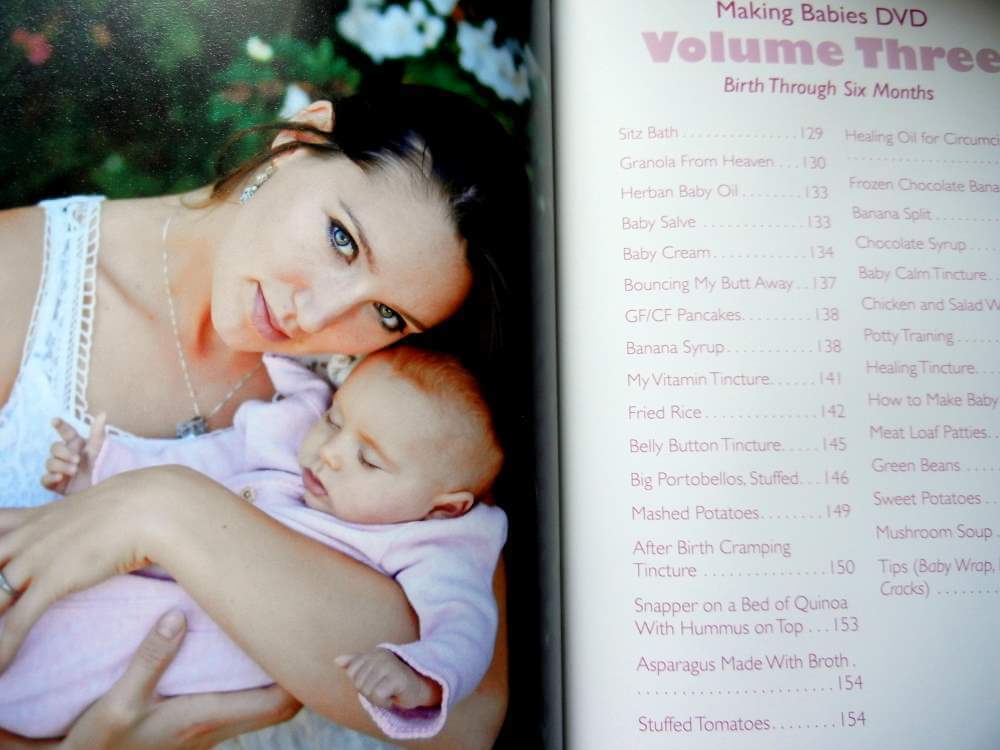 Making Babies: 3-part DVD and Full-Color Book
I haven't had a chance to watch the full DVD series, but I watched one and a half videos so far and found it very well-done. The filming and editing is professional, and Shoshanna is a natural in front of the camera. Her enthusiasm is contagious and I guarantee she'll help you get excited about banana syrup! and mushrooms! and calendula! and sitting on bouncy balls!!!
Everything in the DVD is also in the book, with full color pictures, ingredient lists and detailed instructions. The book also contains a lot of other food recipes, as well as some extra pregnancy tips, plus additional recipes for making your own cleaning supplies, beauty and skincare, and home remedies.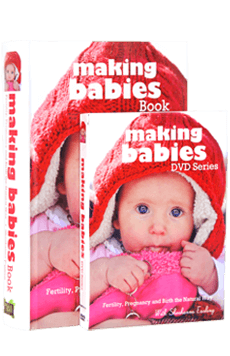 At $110 for the entire DVD/book combo, it's not cheap, but I think it's worth it. You could easily save that much simply by making your own herbal tinctures to replace all of your pregnancy vitamins and supplements, not to mention all the other homemade goodies she teaches you to make.
You could get by with just the book ($35 which is well worth it for this beautiful, jam-packed book), but particularly if you're newer to whole foods cooking or using herbs, these DVDs are very instructional. The DVDs are over 7 hours long and the book is 480 pages.
In short, this series will teach you how to:

Overcome some infertility challenges
Prepare your body for pregnancy, and then for labor and birth
Nourish yourself and your baby with amazing food
Use herbs to support your pregnancy and care for your baby
Stay comfortable, fit and energetic throughout pregnancy
Nurture your baby to give them the healthiest start possible
Celebrate how our Creator has made our bodies to bring forth life
Disclosure: I received a copy of the Making Babies series for the purpose of review. I'm also an affiliate of the Bulk Herb Store and this post includes my affiliate links.
;