Fall Giveaway Week: Win $40 of Custom, Handmade Jewelry from Nouveau Vintage Designs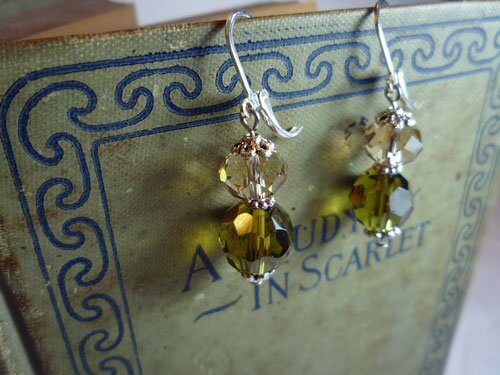 These pretty gems are handmade by a dear friend of mine.
Jessica and I go back to our early years of university, where we were roommates. Then later, Maid (or Matron) of Honor when we each got married. We've long since traded in late nights up studying or out for a night of swing dancing for late nights up with the nursing baby or the sick toddler.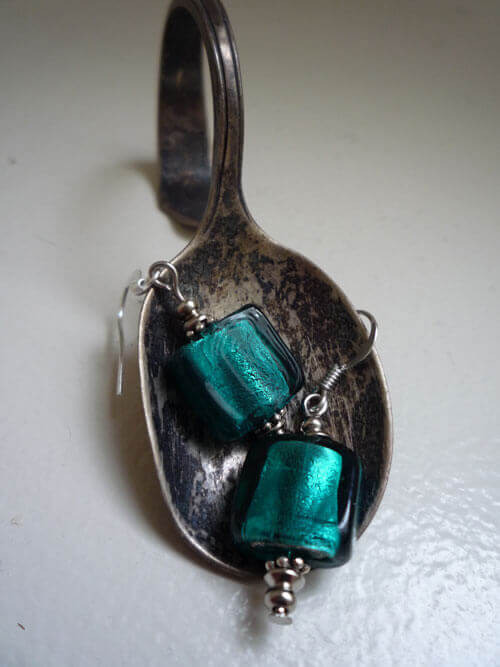 A couple of years ago, Jessica started creating pretty things during naptime, mostly as a hobby that helped her maintain her sanity as a mom of three energetic boys.
She drew from her love of all things vintage, added some pieces with a more modern and contemporary flair, and came up with Nouveau Vintage Designs. Her cottage-business blossomed, as the adorned ears of many women in our church and local community can attest to.
Now Jessica is opening up her business to everyone else, so that moms like us (with a small budget but good taste) can wear a bit of affordable elegance.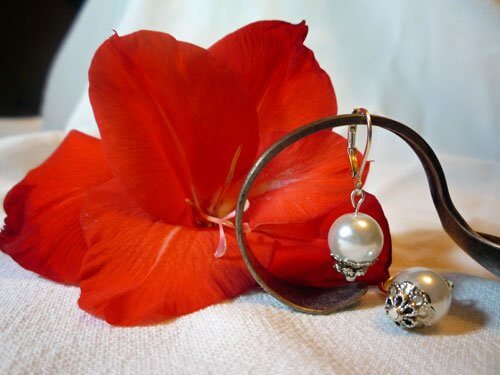 Both her Nouveau Vintage and Modern Maven lines feature plenty of Austrian crystals, glass pearls, and delicate metal accents, all on surgical stainless steel, antique brass or 22 k gold-plated hooks (and sterling silver is available upon request).
More recently, she's begun to play with naturally-inspired pieces using wooden beads, shells, and colored stones.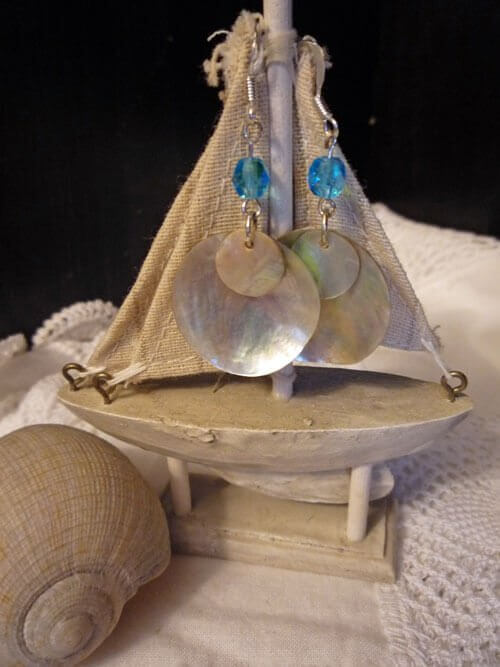 Love these shiny shells with the brilliant blue!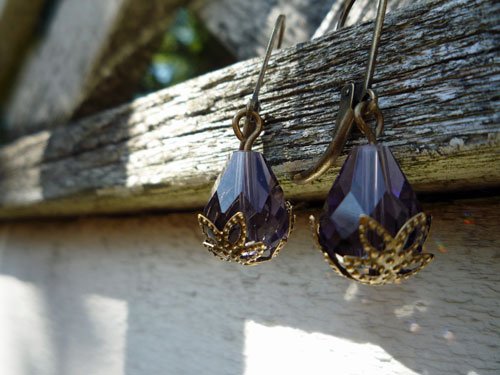 Just a slightly darker purple than one of my own pairs of Nouveau Vintage earrings. And yes, I have many of them. I even have one named after me that we designed together. 🙂
What I love most about them is that they are just fancy enough to wear to a wedding or out on a date, but still casual enough (even some of the ones with pearls and crystals) for everyday wear with jeans and a cardigan. I wear them at least once a week, usually more.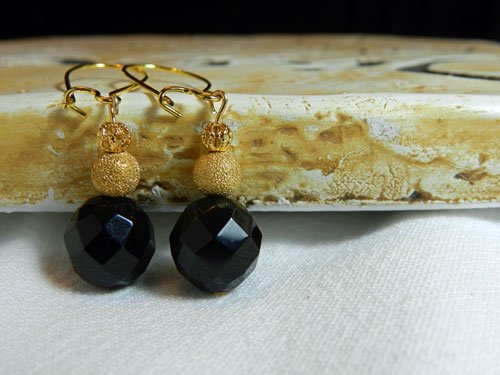 Each and every piece is custom-designed and handmade by Jessica herself. You can purchase ready-made earrings, as well as a few pendants (her newest endeavor), or look through the Concept Gallery and discuss a custom order with her.
Most earrings are priced between $12-$18, and there are a few pendants for $20. Right now shipping is free for anyone (US, Canada, or international) through the month of September.
This is a perfect to think about Christmas gifts! These custom earrings make beautiful gifts for friends, sisters, mother or grandmothers, babysitters, teachers or any other woman in your life.
Want to get entered to win $40 to spend at Nouveau Vintage Designs?
Rather than simply leaving comments, I'm trying out a new method for entering giveaways. Click below to complete one Rafflecopter form, for all of your multiple entries, and then you're done!
a Rafflecopter giveaway