Costco Membership Benefits: Buy Real Food for Less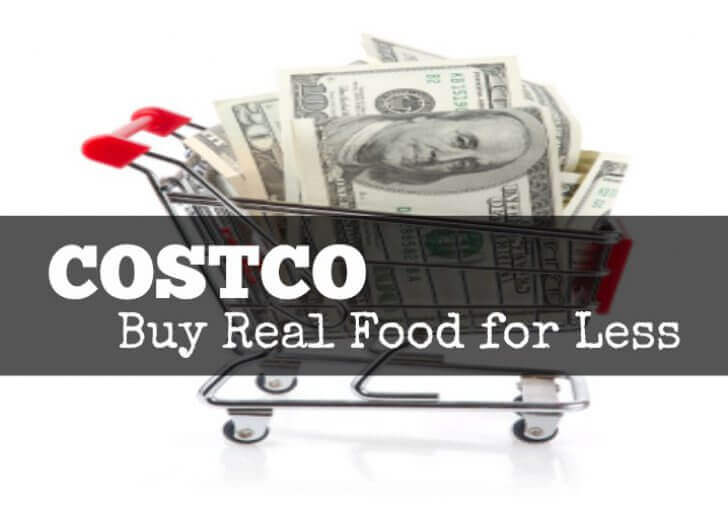 By Andrea Green, Contributing Writer
Do you belong to Costco?
If not, have you wondered if the Costco membership benefits are worth it?
With 90% of all Costco members renewing their membership each year, it's easy to make a case that Costco has a lot of happy, loyal members who value their membership benefits.
I happen to be one of those card carrying, annual membership renewing, Costco members.
About once a month I grab a monstrous sized cart, flash my membership card at the door, and head straight to the back of the store where I can find some of the best prices on real, organic foods.
A Costco membership costs $55 each year for the privilege of shopping the 4,000 items that Costco sells. Your annual membership fee does offset some of the savings you will realize. However, if you shop for real and organic foods, the low prices at Costco really do make shopping there worth it.
Why do I feel the Costco Membership benefits are worth it?
I've created an extensive list of Costco deals and organic prices. And I've cost compared to see who has the best organic prices.
[Tweet "Hands down, Costco has the best prices on the real and organic foods I buy."]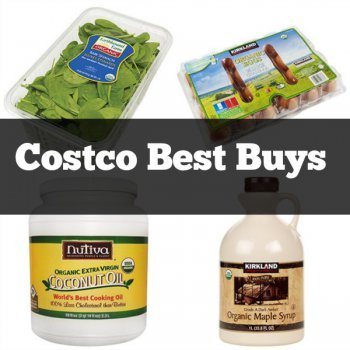 How much can you save? Check out these Costco Best Buys for stocking your organic, real food pantry:
Nutiva Organic Extra Virgin Coconut Oil $21.49/78 ounces
To give you an idea of how good a deal this is, head over to the Nutiva website. There you will see that you would pay $21.99 for only 29 ounces! At Costco you get almost 3 times as much for less!
Kirkland Signature Organic Eggs $6.99/2 Dozen
If you don't have a source of fresh, local eggs, the Costco price on organic eggs is significantly cheaper than what you would pay at the grocery store. I save about $1/dozen. Since we use a lot of eggs in our house, I try to buy all my eggs at Costco.
Organic Spinach $3.99/16 ounces
In my area, you would pay $3.99 for a small 9 ounce bag of organic spinach. At Costco, I pay the same amount as I would at the grocery store, but I get almost twice as much. Organic baby kale is also significantly cheaper when purchased at Costco.
Maple Syrup $12.79/quart
There is simply no substitute for real maple syrup. However, it can be costly. The Costco price saves me $4.00 per quart over what I would pay at my local grocers.
Active Dry Yeast $4.49/32 ounces
Hands down this is the best price on yeast anywhere. If you bake – even if it is in a bread machine
 – your fresh loaves can be made for pennies. Since this is a large quantity of yeast, be sure to keep your yeast in the fridge to keep it fresh.
Other items that make it into my cart are frozen blueberries, organic coffee
and whole organic chickens.
I know I can buy real food for less at Costco, so the membership benefits are worth the membership cost to me.
If you don't need a membership right away, keep your eyes peeled for Costco membership discount offers through Living Social or Zulily. Both daily deal sites have offered discounted Costco memberships within the last 6 months. Although there is no guarantee they will offer another Costco promo, if you have the time to wait a few months and see, you can save a significant amount off your first year's membership fees.
Now it's your turn! I want to know what your Costco Membership Benefits are. What real food items do you get for less at Costco?
Disclosure: This post contains affiliate links. When you buy through our links, it helps to support this site, so thanks!