A Day in the Life: Erin (Adjusting to Life with a Newborn, a Toddler and a Preschooler)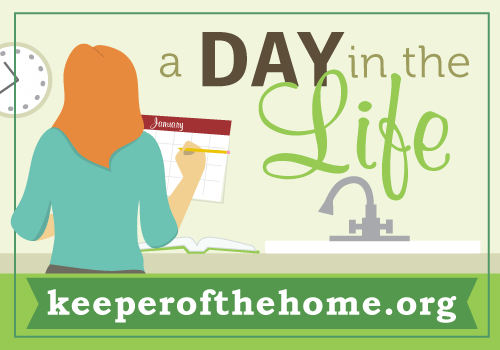 Written by Erin, Contributing Writer
When Stephanie first gave us the "A Day in the Life" assignment, I thought: "By that point I should have a 6 week old, and we should be starting to get into a new routine."
But life happens, and Baby Girl came almost two weeks late. So, as I write this, I'm still less than a month postpartum.
After suffering PPD after my second, I've been determined not to overdo things this time around. I firmly believe that postpartum women shouldn't just "jump back into life" if they can help it. Our bodies desperately need a time of postpartum healing.
All in all, I took it easy my first few weeks postpartum, napped a lot, re-learned how to nurse a newborn and used my List PlanIt membership to work on building a new homemaking notebook to help establish our "new normal."
But even in the midst of trying to maintain a restful postpartum period, when you have 3 very small children–ages 4, 22 months and a newborn, there will always be what I call a "crazy day" here and there.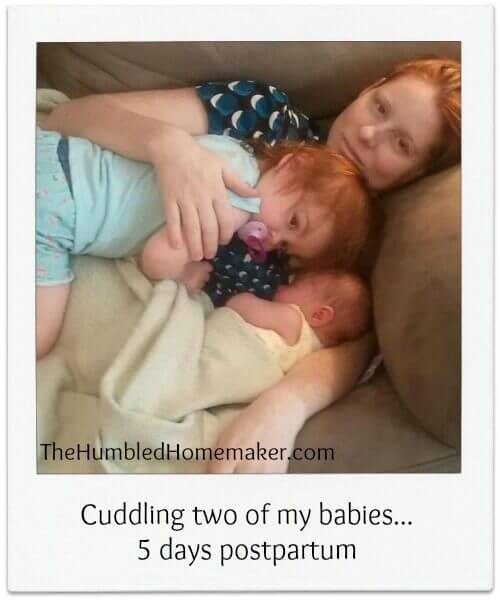 Today was one of those days. Disclaimer: This day is not typical*, but these days do happen, and it's important for other homemakers to see that we bloggers have all been just as humbled as you.
Thursday, Sept. 20:
4:30 a.m.: I nurse the baby. We snuggle and drift back to sleep.
6:30 a.m.: My husband leaves for work. I nurse the baby again and read my devotional.
7:00 a.m.: Little Girl enters my room. I tell her she needs to go back to sleep while Mommy takes a shower.
7:15 a.m.: I get out of the shower and get my toddler out of her crib. I pull her into the bed with me and the baby, who I nurse again. I ask my 4 year old to dress herself with the outfit I had set out the night before.
7:30-8:40 a.m.: I change and dress both the toddler and baby and fix my two older girls' hair. I dress myself, pop in a flexi clip and decide to put on make-up today since I am going out in public. While I'm getting ready, my toddler pulls a thermometer out of the bathroom cabinet and sticks it in her ear. She starts crying–loudly. We have a doctor's appointment today anyway, so I make a mental note to ask the doctor to look in her ear. I hold and soothe and and pray aloud: "Jesus, please help her ear feel better!"My 4 year old watches me dress and says: "Mommy, your tummy looks squishy!" Mental note: I must work exercise into my new schedule.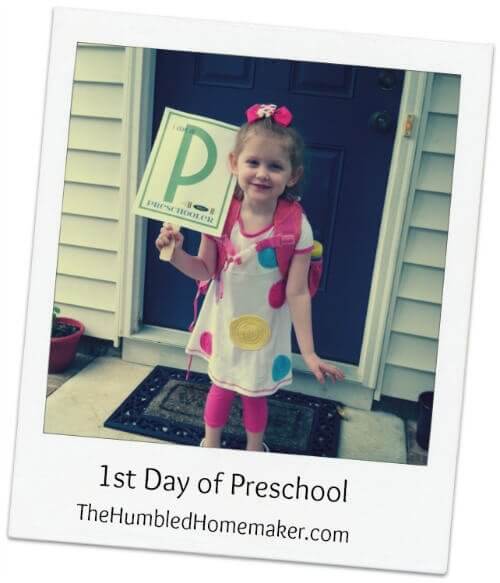 My mother calls from South America. She left a week after my baby was born to accompany my sister and her three small children back to Argentina, where her husband is from. My mom is there for a month, and my dad is leaving today to fly there as well. My mom tells me that my dad was supposed to pack insulin for my sister–who is type 1 diabetic–but he left it in the refrigerator. He works almost an hour away and won't have time to come back. She asks me if I can get it and meet him somewhere halfway.
I know I don't have time today, but I do it anyway.
I load the girls and their breakfasts up in the van (my parents' van–mine broke down the day before) and head 15 minutes in the opposite direction of where I need to be.
9:00 We are now leaving my parents' house after securing the insulin.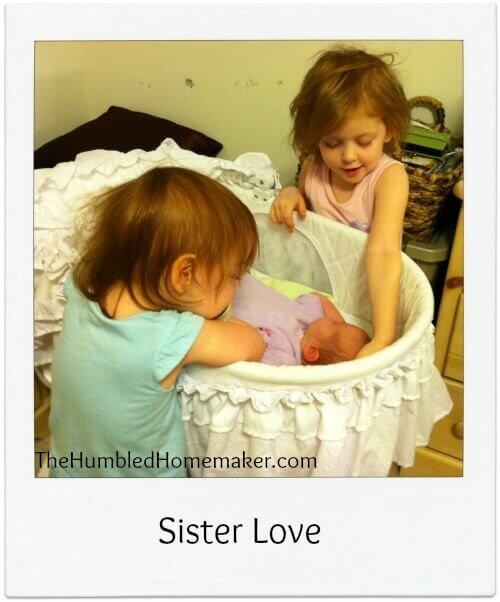 9:15 a.m.: We arrive at preschool. The doors to the building are now locked, and the car line has ended. I knock on the door, but no one answers. I walk around the building until I find a classroom window and knock on the window until I get someone's attention. The director comes and unlocks the door. I apologize for being late and kiss Little Girl goodbye. There is a parent brunch today at 11. I tell the director I hope to come but that the younger two girls have doctors' appointments, so I may be a little late.
9:30 a.m.: I stop back by my house because a lady from my local Mommies Network is bringing me a new mom snack pack. I had told her I would be home by 9:15, but by now she has come and gone and left the bag on the front porch. I feel rude. I grab the bag off the porch–grateful that it included a protein shake because all I've eaten this morning so far is a banana. I head down the road to meet my dad.
9:50: My dad meets me at a gas station. I give him the insulin.
10:00 a.m.: I arrive with my two little girls at the doctor's office. We're in the waiting room for quite a while.
10:30-11:55 a.m.: We have an incredibly long well-baby check-up. The baby isn't  gaining enough. I need to eat more. (A banana is not enough for a breastfeeding mother to have eaten by 11 a.m. Yes, I know this, but I have three kids I need to feed, and I forget about myself…and we all ate breakfast in the car today anyway.) She tells me to cut dairy, and I may need to cut gluten. She tells me Toddler Girl needs to cut gluten because of some digestion issues. That's OK–Little Girl's been gluten free for over a year. We can totally deal with that.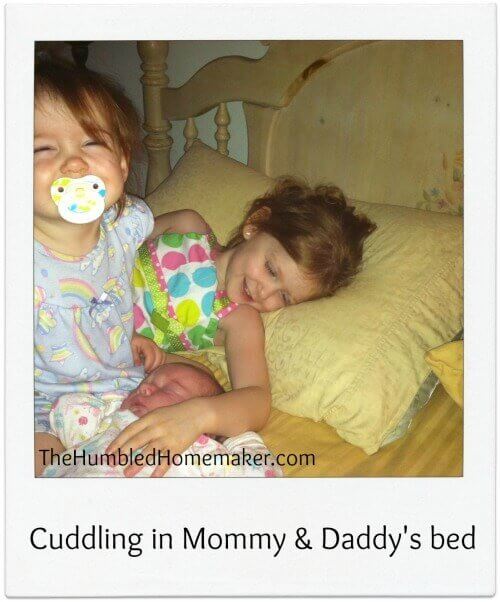 I nurse the baby, not even bothering to cover up. I look at the nurse: "I'm sure you see boobs all the time, right?"
"All the time," she laughs. "All the time."
I get antsy when I see the clock at 11:40 and realize I need to pick Little Girl up from preschool in 20 minutes–and it takes me at least 25 minutes to get there. We are waiting on results from a UTI test for Toddler Girl, and I step out in the hallway: "I'm not trying to rush you," I tell the nurse. "But I have to pick my other daughter up from preschool."
Toddler Girl fusses the entire time we are at the doctor. She wants to watch Dora on my phone. I wish I had never introduced her to Dora–OR Netflix on my phone.
11:55 a.m.-12:20 p.m.: The receptionist and nurse help me get the girls in the van. I try calling the preschool to let them know we are running late, but no one answers the phone. We've obviously missed the parent brunch. Toddler Girl cries the entire drive. Mental note: Budget WAY more time for well-baby visits.
12:20 p.m.: I pick Little Girl up from preschool. She runs away from me and giggles. I finally get her in the car.
12:30-1:30 p.m.: I decide to forgo my caffeine fast and swing by the coffee shop drive-through and get myself a chai. The thought of making lunch–even a quick and easy lunch–wearies me at this point. I cringe at the thought of what I'm about to do but then yell to the backseat: "Girls, we're going to Chick-Fil-A." I think about the MSG we're about to consume…but then I remember that real food is our norm–but it's not our god.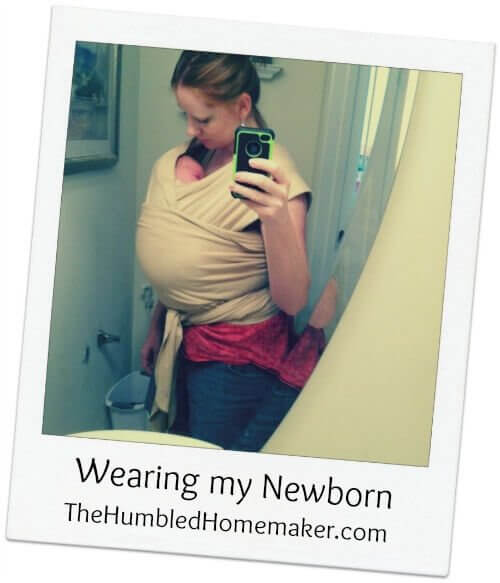 While in the drive-through line, I text Stacy (Makes Cents): "I totally now get why people feed their kids processed foods."
She had a new baby herself 3 weeks ago.
"AMEN to that," she texts back.
At Chick-fil-A, while I'm fumbling for correct change, the worker starts humming the Jeopardy theme song. Evidently I'm taking too long. I then can't get the van to go from park to drive. I nervously laugh and look at the two workers in the drive-through window. "This isn't my car."
I know I must sound delirious. "I'm borrowing it." My irrational mom thought at the moment was: "What if they think I stole it??"
1:45-2:15 p.m.: We arrive back home. I climb to the back of the van and unbuckle the "big" girls. Little Girl hops out but Toddler Girl wants to be carried. I balance her on one hip and the Chick-fil-A bags in the other hand. I stuff my chai in one of the bags.
When we get to the front porch, my chai spills out–all over my shoes.
I start laughing.
Little Girl asks: "Mommy, why are you laughing?"
My answer: "To keep from crying, honey. To keep from crying…"
The girls and I eat lunch, and I nurse the baby.
2:30 p.m.: I tell Little Girl: "We are ALL napping today!" I put both girls in bed and lie down on the couch with the baby and nap myself.
5:00 p.m.: I wake up out of a deep sleep. Little Girl is yelling for me, asking if she can come downstairs. A few minutes later, my husband gets home.
"What's for dinner?" he asks.
I answer: "Um, pizza?"
And this is why I should have made myself more freezer meals while pregnant.
The rest of the night follows our usual routine. We bathe the girls after dinner, and we read a Bible story together and pray as a family. After the girls get to bed, I work on this post…in hopes that Stephanie won't fire me for consuming both Chick-Fil-A and a take-out pizza all in the same day. 😉 (Remember…I just had a baby?!)
Do you ever have crazy, unproductive days?
*If you want to read about a more "typical" day at our house, I'll be posting our daily schedule over at my site soon. I had drafted it here, but I couldn't give up the opportunity to share with you one of our chaotic days. Because that's real life. And humbled homemakers, if you have have days like this, too, you need to know you're NOT alone!*