Day in the Life: Stacy (A Pictorial Look Into the Life of a New-Again Mama)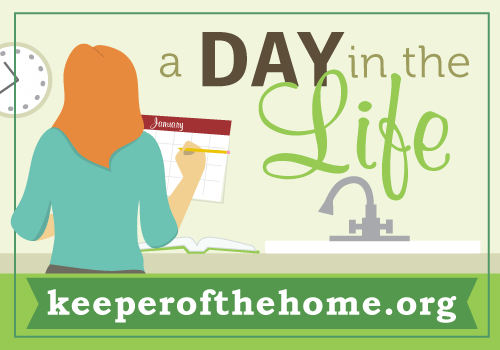 Written by Stacy Myers, Contributing Writer
Hello! My name is Stacy. My second child, Andrew, was born exactly one month ago yesterday.
I'd love to show you what a typical day looks like around the debt-free Myers household, but we just don't have any typical days right now. Every day has the goals of: eat, sleep, and doo-doo, with a bunch of fun little extras thrown in there from my 3 year old, Annie. For example, hide in the bathroom and eat all the cookies.
Before Andrew was born, my photographer and friend, Tia, from Sweet T Photography, asked if our family would be willing to be the subjects of a Lifestyle Photography session – she wanted to use us for her portfolio. I was in total agreement! Lifestyle Photography is when a photographer spends the day with your family, documenting the day via photos. You behave as usual and have your photo taken throughout the day as the photographer sees fit.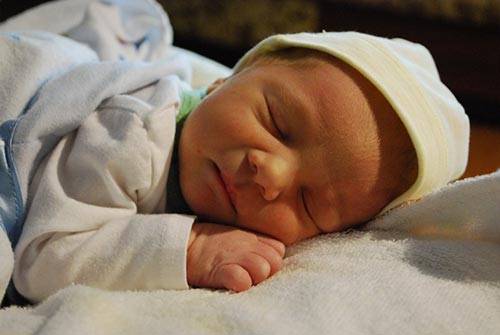 I'm so pleased with how these turned out! Tia gave me a fabulous gift – she's captured time for me…and I'll never forget many of these moments: a sleeping infant, a toddler full of joy and energy…and a tired mama breastfeeding her baby. I'm sure when Annie and Andrew are older they will really enjoy and appreciate all these pictures.
Today I'm sharing them with you. I hope you enjoy them – Tia did an excellent job. And if you have the opportunity to have something similar done for yourself, please do it. You will not regret it.
Since the first photo wasn't taken immediately when we woke up, let me tell you what you've missed by the time you see the first shot: Barry and I have woken. He's gotten ready for work and I've packed his breakfast and lunch for him to take as he runs out the door. I've grabbed a quick shower and checked my email for Stacy Makes Cents. Then I climb back in my toasty bed and nurse Andrew…and wait for Annie to wake up.
**Note: Click on the photo you wish to see and it will pop up. You can then scroll through all the pictures by clicking the arrow on the right of the photo.
And then we all sleep. Blessed sleep. 🙂
Check out Sweet T Photography on Facebook to see more great photos from her – I have one of her still-life photographs hanging in our family room.
What do your days look like after the birth of a new baby?