65 Fabulous Gluten-Free Strawberry Recipes for Spring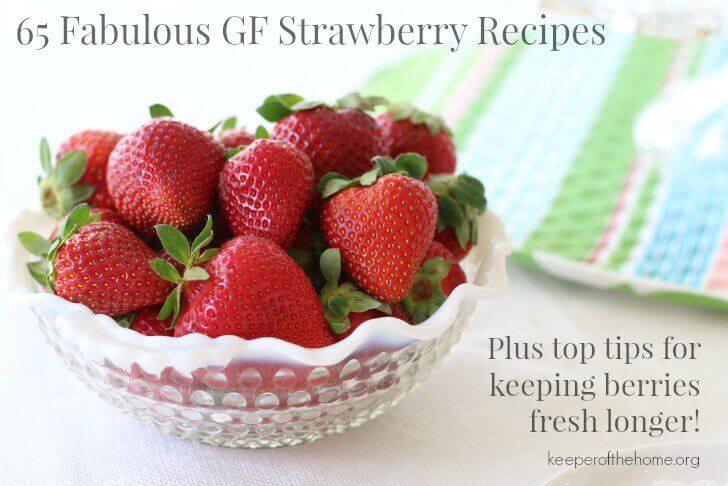 By Kelly Smith, Contributing Writer
Strawberry season has arrived! And even though these bright red beauties are calling to us everywhere we turn – from roadside stands to farmers markets to local grocery stores – my family's favorite way to get our hands on them is to pick them ourselves. Nothing compares to the taste of fresh-picked, sun-ripened strawberries!
Plus, there are so many other benefits to picking fresh berries yourself. It's a fun family activity that enables us to teach our children about where real food comes from, it generally costs less to pick strawberries yourself, and since they're fresher, they contain a higher level of nutrients.
Of course, if you pick strawberries yourself, chances are you'll come back with more than you bargained for, and that's when the fun really begins … coming up with all kinds of delicious ways to enjoy them! (To help, I've shared some of our favorite gluten-free strawberry recipes below.)
If strawberry picking isn't an option in your area, the good news is you're certain to find a large supply of fresh berries at your local farmers market or grocery store this time of year.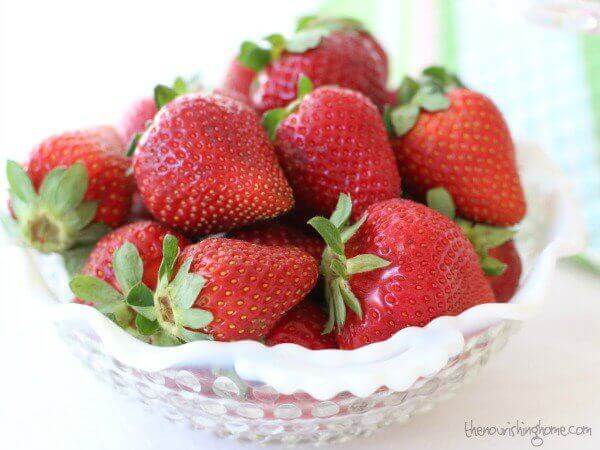 In the past, I used to be a bit cautious about picking too many berries because they over-ripen and spoil easily. But once I learned a few tricks for keeping berries fresher longer, I admit that I've gone a bit crazy with the berry picking … with so many delicious ways to use them, it's hard not to go overboard!
Top 3 Tips for Keeping Berries Fresher Longer
1) Give Your Berries a Vinegar Bath – By soaking fresh berries in a vinegar-water bath, mold spores and bacteria are removed that can cause the fruit to spoil.
2) Scald Your Berries in Hot Water – If you don't have vinegar
on hand, no worries! Another method for eliminating mold spores and bacteria is to scald fresh berries in hot water for 30 seconds.
3) Skip the Bath and Seal in a Jar – Some berry-loving experts say it's not necessary to bath your berries, and instead recommend placing them in glass jars, such as a mason jar
and sealing them tightly.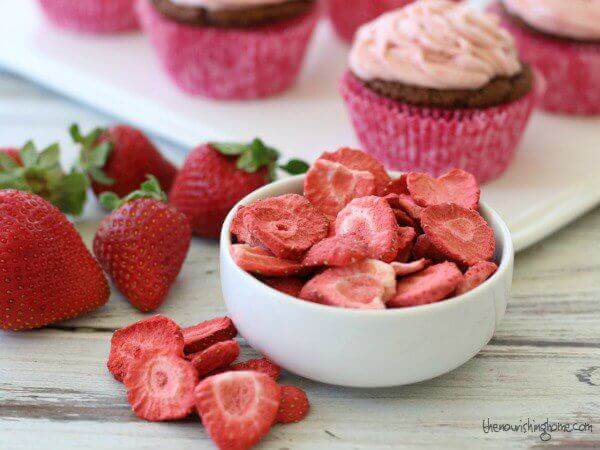 Bonus Tip: You can dehydrate strawberries – either in your oven or food dehydrator – and use them to make all kinds of healthy and delicious recipes. I've got 15 Fabulous Ways to Enjoy Dried Strawberries that will help you to enjoy them all year long.
And if you're wondering what to do with overflowing baskets full of fresh, ripe strawberries, grab your kiddos and start slicing … because we've gathered 65 fabulous gluten-free recipes, perfect for celebrating the sweetest treat of the season!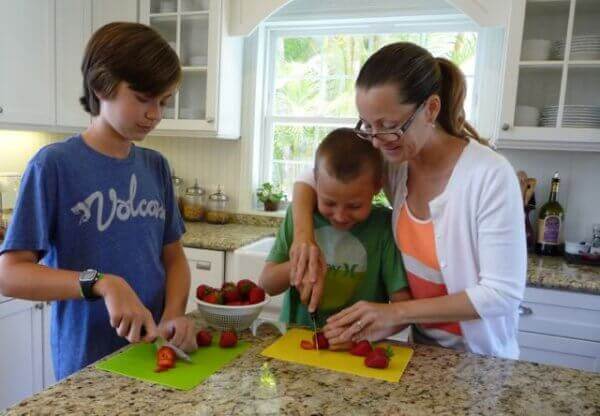 65 Fabulous Gluten-Free, Grain-Free Strawberry Recipes
Berries for Breakfast

Muffins, Cakes & Cupcakes

Pies, Tarts & Crisps

Salads, Sides & Snacks

 Smoothies, Shakes & More

Fabulous Frozen Treats

Jams & Spreads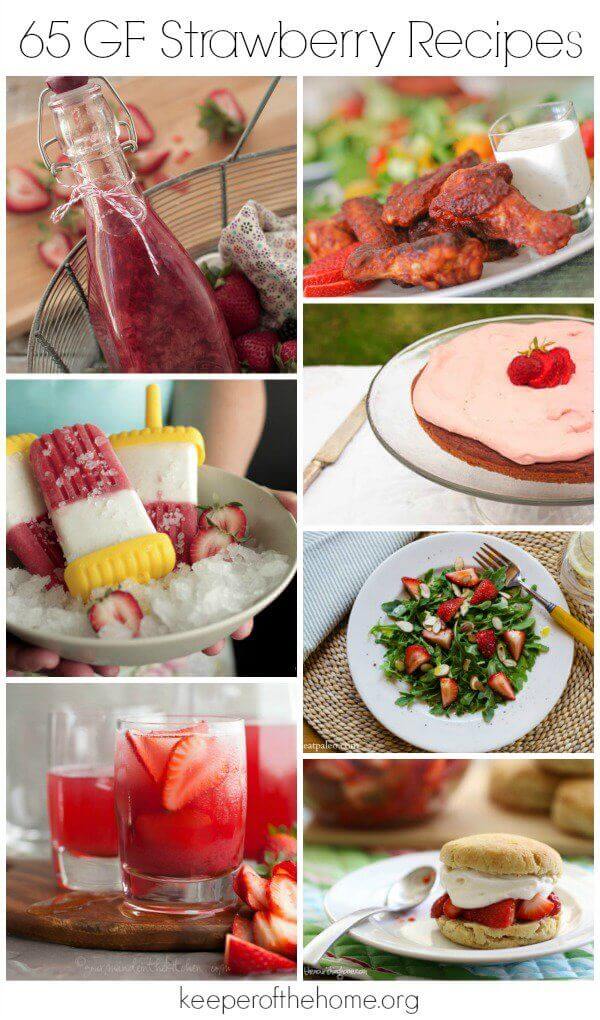 What are your favorite ways to enjoy fresh ripe strawberries? Do you have a favorite strawberry recipe to share?
Disclosure: This post contains affiliate links. When you buy through our links, we earn a small commission, which helps to keep this site going so that we can continue to offer free and useful content, so thanks!