Food Choices Are Not a Moral Issue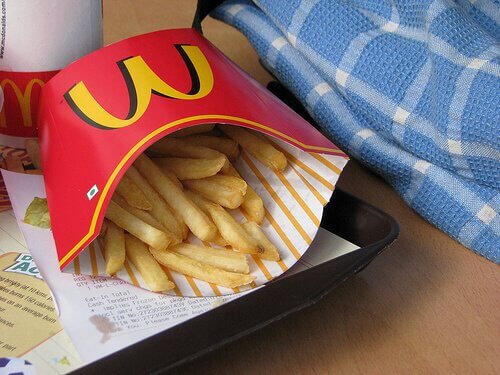 Written by Mandi Ehman, Guest Writer
Even the staunchest real-food advocates among us have probably experienced it at one time or another…the glare – virtual or in person – of someone who disagrees with an "inferior" choice we're making.
The current food culture in our country – as so many of us push back against the standard American diet (SAD) and discover how processed foods and inferior ingredients affect our bodies – is a really good thing, but it can also manifest itself in a rigid and judgmental attitude toward other people who aren't making the same decisions as us.
As someone who is taking baby steps toward a whole foods diet (through reading labels, cooking more from scratch and avoiding processed sugar), I've often felt this judgment from other people. (Some of that has certainly been based only on my perception and not reality, but we all know that the judgment really does exist.) As our family is taking bigger steps now, I am determined that no one will feel that same judgment from me.
Food Choices Are Not a Moral Issue
I recently read this quote, which has quickly become one of my favorites:
"A culture that redefines food choices as moral issues will demonize the people who don't share the tastes of the priest class. A culture that elevates eating to some holistic act of ethical self-definition – localvore, low-carbon-impact food, fair trade, artisanal cheese – will find the casual carefree choices of the less-enlightened as an affront to their belief system. Leave it to Americans to invent a Puritan strain of Epicurianism."
There are certainly moral issues around food – including the lack of food for many people around the world, living out our convictions through the food we buy and serve other people, sharing the things we know with other people in an informative, non-judgemental way, and so on.
The issue, though, comes when we start to judge other people based on the food choices they're making for themselves and their families.
We assume that because we've been convicted of something, they should have been too, and therefore they're making "inferior" choices out of laziness or, if they say they can't afford to eat better, because of poor financial management.
Understanding the Other Person's Perspective
The thing that I think is easy to forget is how overwhelming it is to go against the stream when you've grown up eating processed food. Our whole lives, we've been taught that it's convenient! And manufactured to have all the nutrients you need! And affordable!
There are many reasons people may not be willing or able to push back against that agenda and evaluate their food choices in their current circumstances:
A lack of kitchen skills or confidence.
A focus on making ends meet and being able to put any food on the table.
Being stretched by work and home responsibilities.
A bad experience with past attempts to improve their diet.
Confusion caused by conflicting information
I love this quote from the June 17th entry in My Utmost for His Highest by Oswald Chambers, which I think fits this conversation perfectly: "Stop having a measuring rod for other people. There is always one more fact in every man's case about which we know nothing."
Like Maslow's hierarchy of needs, many families may be focused simply on surviving; making the best food choices for long-term health isn't even on their radar. And remember, even if you can see how they could cut their budget or better spend their time to make healthy food choices, that doesn't mean that they're in a place where they feel like they want to or can do those things.
Respecting Their Right to Disagree
In some cases, someone may have read all the same literature as you and simply disagree. (Hey, it's possible.) Thankfully, the Bible addresses this one fairly plainly:
In 1 Corinthians, Paul addresses a controversy among the Corinthian believers about whether it is permissible to eat meat that has been offered to idols. He says in 8:1: "We know that we all have knowledge. Knowledge puffs up, but love edifies." Later, in verse 8, he goes on to say, "But food does not commend us to God; for neither if we eat are we the better, nor if we do not eat are we the worse."
We will likely never all agree about food choices, and while it is great to build a network of people who do view food and other lifestyle choices the same way you do, we also need to get along with those who are eating foods we disagree with…without being arrogant or judgmental in our interactions.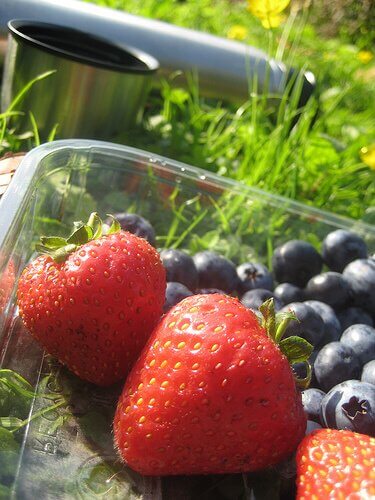 Be an Encouragement to Those Around You
I can tell you that the biggest single factor affecting our food choices now is a relationship with an older mom in our homeschool group, the internet research I've done over the past four or five years notwithstanding. She follows many Nourishing Traditions principles, sticking primarily to locally grown whole foods, and I have been inspired just by being around her and talking food with her without feeling judged. She gladly shares the things she does – as well as things she's still learning – but freely admits that their family occasionally runs through the McDonald's drive-thru.
Her life has been such an example of grace – making good choices without allowing them to get in the way of relationships or become rigid rules that take the joy out of food and eating – that I've learned that I can approach this journey in my own time and my own way without trying to live up to someone else's standards or avoid their critical eye. And rather than leading to a standstill, that's motivated me to move forward even more quickly.
When we judge another person's food choice – even if we do it silently – it begins to build a wall between us, and we miss out not only on the opportunity to share what we know but also the opportunity to learn from their strengths and experiences.
Practical Ways to Encourage Others
Practically speaking, how do you handle social events and get-togethers with grace and not judgment, but without sacrificing our own convictions? Here are some strategies to get you started, but mostly, just love people for who they are and don't worry about trying to change them!
If appropriate, bring your own food. (Oftentimes, the stranger, the better, since it invites people to ask questions and opens up conversation.)
Invite people to your home. In this case, it might be best to avoid the strangest offerings (kombucha?!) in favor of healthier variations of popular foods that are sure to entice their taste buds.
Be willing to eat the food that other people serve unless you truly have a good allergy. Even if it's not the "best", accepting some of it – even a smaller portion – is much better than turning up your nose at it.
Be open about your family's food choices without judging theirs. If people know you are making healthier choices – and that you're a safe person to talk to – they're much more likely to ask you questions so that you can encourage them on their own journey.
At the end of the day, the best thing you can do is to continue to make what you feel are the best choices for your family without worrying about the choices other people are making. Most importantly, consider relationships with people more important than their food choices!
Have you felt judged for your food choices? Or struggled with judging others? How do you practically put relationships above food choices?