Allergy-Friendly Menu for Spring and Summer Entertaining
;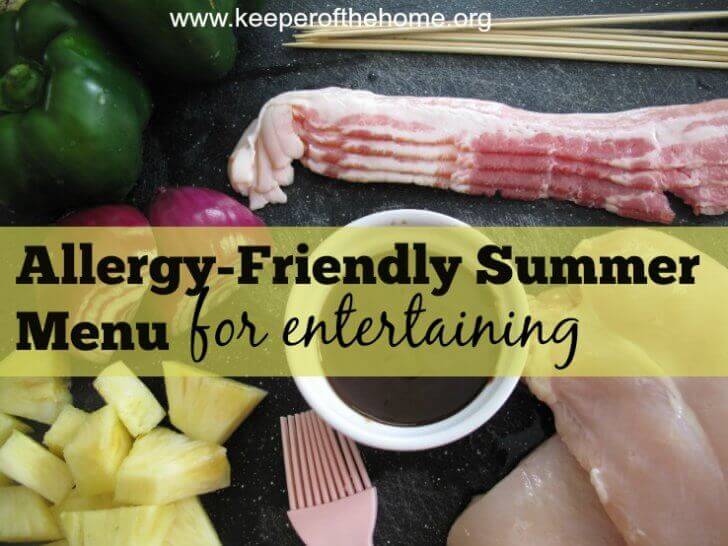 By Jessica Smartt, Contributing Writer
We are eagerly, painfully, awaiting the coming of warm weather here in the southeast United States. It has been COLD! We love to have friends over during the warm-weather months and I'm always looking for easy, delicious meals to serve to our friends and family. Today I'm sharing an allergy-friendly menu for spring or summer entertaining.
These items are free of dairy, eggs, nuts, and wheat, and perfect for grill-outs, picnics, or entertaining in the sun!
Appetizers

Main Dishes
;
Side Dishes

Desserts
;
What are your favorite allergy-friendly menu items for spring or summer mealtimes?