A Healthy Real Food Diet for Pregnancy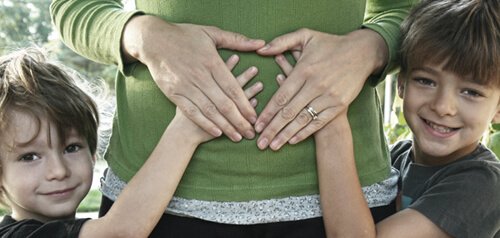 Written by Diana, Contributing Writer
I remember being pregnant with my first child. I was more concerned with the colors of his nursery rather than truly understanding the responsibility of growing a human being.
I didn't have anyone to stop and explain to me what my body was about to go through and the importance of a healthy diet to grow a baby and endure childbirth.
Needless to say, I stayed within the average weight gain, however, I delivered via cesarean section and spent the first month of my baby's life in post-partum depression.
I love my midwife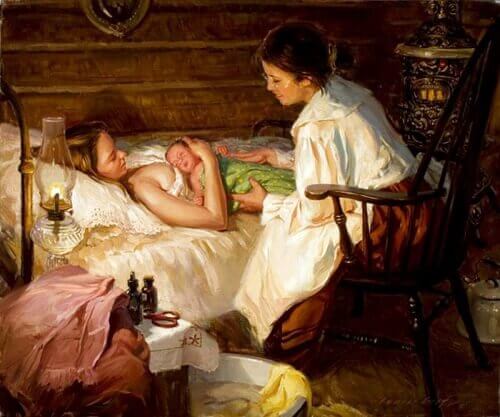 When I became pregnant with my second child, I knew something had to change. I immediately sought out a midwife and was enlightened by the information she was able to give me regarding my body, how to grow a healthy baby, and how to prepare myself for the actual process of birth.
I felt peace that I hadn't felt before.  The midwifery model of care vs the medical model of care is one that showed me the beauty of child birth and taught me, educated me, empowered me to have a natural VBAC for the birth of my second son.
I'm currently pregnant with my third child and ready to have my first baby girl, naturally, at home. I've had to bring out my previous books, dive into my pregnancy diet logs, and start eating optimally to grow a healthy baby and prepare myself for the hard work ahead of giving birth.
My previous midwife (I just love her) would constantly reinforce eating optimally. Making sure that I was getting all the necessary nutrients to grow a healthy, strong placenta and baby. She was always concerned about the placenta as well since it's the womb that needs to be kept strong to provide for the needs of the baby throughout the entire pregnancy.
She made me track everything I ate and we would spend at least 15-20 minutes per visit discussing my diet. Another benefit of having a midwife that understands, truly understands, a woman's body.
A real food diet for pregnancy
What does a real food diet for pregnancy look like?
From what I've learned the two most important elements to a healthy diet during pregnancy is protein and water.
80-100 grams of protein per day
2 quarts of water in the first trimester of pregnancy
3 quarts of water in the second trimester of pregnancy
4 quarts (1 gallon) of water in the third trimester of pregnancy
I know, it sounds a bit much but let me tell you, as soon as I started learning about protein it wasn't difficult to consume that many grams since it's something you can do around the clock. Also as far as water goes, I never swelled with my second pregnancy. My wedding ring stayed put the entire time. It wasn't until I delivered did I start to swell from the excess of fluids running through my body.
Those are the two most important elements, however, I also had to make sure to consume cod liver oil, fresh dark greens, vegetables, fruits, legumes, and wholesome grains all paired with exercise.
I never needed any supplements and had such a nice and strong placenta that my midwife actually took it home with her to share with one of her child birth classes.
What does a typical menu look like?
I am a creature of habit. I love to keep things consistent for my breakfast and lunches. However, as a real food blogger, I do love to switch things up for dinner trying new things all the time.
A typical day for me looks something like this.
Breakfast:
Total: 26-27 grams
Snack:
Plain, homemade yogurt, topped with blueberries, raspberries, or mango (9 grams protein)
Lunch:
My lunch varies. Usually, it's one of the below.
Large spinach and romaine salad with some sort of protein. Sauteed wild salmon, garbanzo beans, lentils, chicken, cheese, in an extra virgin olive oil and either balsamic, red wine or raw apple cider vinaigrette. (20-30 grams protein)
Black bean burrito with sauteed spinach and red onions in a whole wheat tortilla, topped with avocado and homemade salsa. (23 grams protein)
8oz glass raw milk (8 grams protein)
Total: 28-38 grams protein
Snack:
Dinner:
For dinner, we have a wide variety of homemade real food recipes that you can find on my blog, A Little Bit of Spain in Iowa.
You can see though, that without even including dinner, I'm already in the 70-80 grams of protein a day.
All real food and nourishing for both mama and baby.
As long as I stick to my regular breakfast, make sure to include raw milk, fish, shellfish, legumes, pastured chicken and grass fed beef for dinner, I seem to hit the mark. Of course, since I do eat a Mediterranean diet, our diet include quite a bit of vegetables and fruits.
As much as I'd like to say that I eat this way every single day, that would be deceiving.
I do stray (darned sweets jump into there especially when visiting others and on weekends) but jump back onto the bandwagon and will continue now that I'm close to getting into my third trimester.
When I do go out to eat, I make sure to skip any french fries and opt for salads instead. I drink water all day long and stick to that wherever I go.
It's not too difficult when you're intentional and really… it taste so yummy anyways!
Some resources to help you along on eating real food during pregnancy
Did you have someone to guide you on your first pregnancy? Please share your experiences or any real food diet tips for pregnancy.