It's beginning to sound a lot like Christmas
We have a rule in our house. I am not allowed to play Christmas music until December  (you must understand that this is a tragedy of serious magnitude, because I have quite a penchant for Christmas music and would happily listen to it all year long if I could. My darling husband merely puts up with it during the month of December).
This year, on November 28 or 29, I tried to suggest that we play some, and Ryan looked at me with that look. You know the one. My defense?
"Come on, it's the end of November. It's practically December!" To which I received a lesson in the proper use of the word practically. "It is not practically December. It is November. Practically means for all intents and purposes. Until the first of December, it will remain November."
Sigh…
Oh lookey, it's now December 8! Guess what's playing on our iTunes now? 🙂
I get to buy one new Christmas album this year, and I just have no idea what to pick, so I thought I'd ask for your help! To give you an idea of the randomness with which I enjoy my Christmas music, allow me to share my top 5 albums with you (lol, albums… not CD's. I must be a child of the 80's):
My top 5 picks:
(come on, watch this video and tell me you haven't heard and loved this before! I grew up on this! And just try to ignore the man dancing in silver pants- yikes! And, I've never heard any of their other music, so I don't have an opinion on anything other than this album)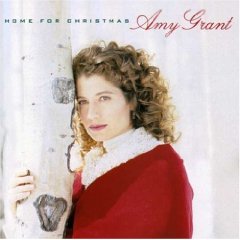 4) Amy Grant- Home for Christmas (my favorite is Breath of Heaven- and it's worth mentioning that I actually put this one instead of Avalon Joy
, because there is a slight but every so real possibility of being disowned by my husband if I publicly admit that I actually like an Avalon CD- oops, did I just admit that anyways? 🙂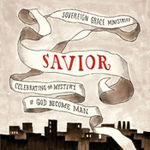 3) Savior: Celebrating the Mystery of God Become Man
(from our family of churches, Sovereign Grace- I just love the focus on Christ and what he has done for us in this CD)
2) Vineyard Cafe Christmas (check out a few mp3 samples here. This is such a worshipful mix of traditional Christmas carols)
(So beautiful, a mix of orchestral and choral with more modern melodies, very dramatic and emotional… I've written many a good university term paper at 3am listening to this CD.)
So now, 2 questions for you:
1) What are your favorite Christmas albums and why? 
2) Any recommendations for me for what to buy this year?