Spring Giveaway Week Winners!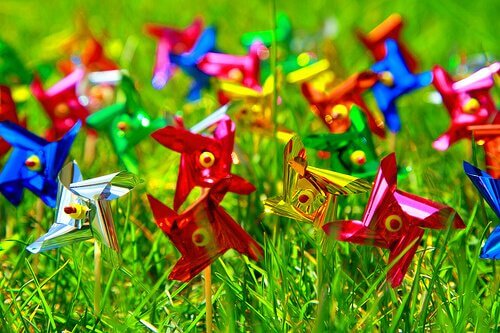 It is finally time to announce the winners from our Spring Giveaway Week, but first I would like to send a big thank you to all of our sponsors for the wonderful prizes they are offering! And now for our winners…
The winners of the one-year subscription to Plan To Eat are:
Hilarie (hilarie.laughman@), Jennifer A. (jennifer@), and Heather S. (hslater351@)
Happy meal planning, ladies!
TriLight Health
The winner of the $100 gift certificate to TriLight Health is:
Jennifer (jennmoya@) Congratulations Jennifer!
Get 10% off any order of liquid herbal products at TriLight Health with the coupon code "keeper10"!
The winner of the Royal Berkey Water Filtration System is:
Nicholle (nicolle.colvin@)
Congratulations Nicholle, you will love your Berkey Filter!
The winner of the $75 gift certificate to Union28 is:
Stacy (cardigansandcrayons@)
Congratulations Stacy! Now you get to show the world your husband rocks!
All KOTH readers can get 15% off any Union28 purchase with code U28KEEP15 from now until April 30th, 2012!
We have eight winners for the Wholesome Comfort ebook. They are:
Beth (beth.magness@), Vivienne (viviennehunter@), Priscilla (wijoyma@), Caitlin (cf223@), Willie (nannypoo@), Amanda (fangs_gurl@), Julie S. (tjsmoker@), and Angela (vesselofgrace@)
Remember to check out the scalloped potatoes recipe from the book right here!
And use code KOTH25 to get 25% off your own copy of Wholesome Comfort (code good until Saturday, March 24th).
The winner of $75 in hair clips and jewelry from Lilla Rose is:
Sharmista (wejeep@)
For those of you that did not win and would still like to get some free Lilla Rose products, Linda Menke (this giveaway's sponsor) has made a special offer: Hold an online or work party and earn free and half-priced Lilla Rose products. In addition, just for holding a party, you will receive one item of your choice (up to $20). To hold a party, contact Linda Menke at mrsmenk (at) menk (dot) us or via her Facebook page. NOTE: You must be a NEW Lilla Rose customer to qualify for this special.
We have 10 winners for the Real Food…Real Easy ebook:
Kirsten (kechegoyen@), Rebecca (peckdesaid@), Ronnie (daveandronnieshow@), Shari (mnreeves@), Beth (Bsteen77@), Becki (pilgrimpriest@), Marilu (vargas4@), Melanie (kingj@), Diane (diane.goertzen@), and Laurie (proud2bmykswife@)
Use code RealKeeper25 to take 25% off your copy of Real Food…Real Easy (code good until Saturday, March 24th). 
And last but not least…
The winner of the large gift box from Healthy Surprise is:
Jana (raeiaroberts@)
Enjoy your amazing box of healthy snacks!
*******
If you are one of the winners and you haven't been contacted within a couple of days, please send us an email and we'll make sure that you get your prize!
Thanks so much to everyone for joining in our Spring Giveaway Week and making it a smashing success. We had over 12,000 entries in 8 giveaways- wow!
Loved these giveaways? You can look forward to our Summer Giveaway Week coming up in June!
Image by Sharon D. Pruitt