Spring Giveaway Week: Win One of 10 Copies of Real Food…Real Easy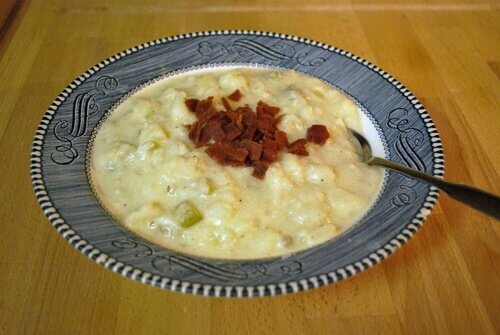 Since having my 4th baby four weeks ago, I am just starting to really cook again after enjoying meals from friends and from my freezer. As we adjust to our new "normal", my main priority is foods that are quick and easy to make, but are still whole, nourishing, and from-scratch. In my quest for a little mealtime inspiration, Real Food…Real Easy has been one of the places that I have been turning.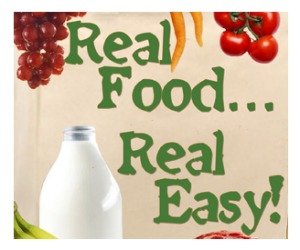 Real Food…Real Easy is an eBook with over 70 recipes, intended to help those who are new to real food or for those looking for ways to simplify their meals (overwhelmed, anyone?). It was written by a group of 7 moms, 3 of whom are contributing writers here at Keeper of the Home (Hi Kate, Erin and Rachel)!
I had a chance to interview Nikki of Christian Mommy Blogger to gain a little more insight into this book, why they wrote it and what makes it unique:
Stephanie: I'll admit that I'm not a gourmet foodie. I'm a busy mom and I have lots of little mouths to feed (which usually prefer plain old scrambled eggs to a fancy herb and goat cheese frittata anyways). From what I can see, these are recipes from moms who cook whole foods, but in simple ways… am I right?
Nikki: You couldn't be more right! We are all busy mamas…with little kids we don't have time to spend all day in the kitchen (though most of us wouldn't mind!). We have taken real food "guidelines" and simplified them with realistic weeknight meals and treats. No special ingredients, no special equipment. Just you and a quick (casual) date with your kitchen – real easy.
Stephanie: Were there any specific criteria for the recipes you chose?
Nikki: We were relaxed on our selections (to an extent). We wanted this to be "real easy" so we made sure the recipes had ingredients that people new to real food (or not yet introduced) would likely have on hand. It is more about changing how you prepare (and "preparing" more than "buying processed") than reinventing the wheel. You love cereal? We show you how to make cereal, from scratch, all while maximizing the healthy benefits of each of the ingredients. No white flour, sugar, margarine or other non-natural ingredients were used. Simple, available, not expensive. That is what we strived for!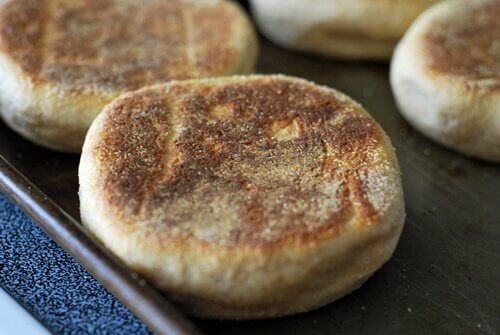 Stephanie: There are a lot of cookbooks out there. What was the motivation behind this specific book and what makes it stands out from other books?
Nikki: We aren't just one person writing their ideas about diet, recipes and techniques. There is nothing wrong with that, but this book should appeal to more people because it is written by more people. We are all at different walks in our real food journey. Some are rookies that are trying new recipes and having fun creating some too. Others have been around the block, know what leads to burnout, and have adapted recipes to keep you from, well, burning out. Healthy? Yes. Easy? Yes. Same old cookbook? No. Tried and true recipes that range from slow cooker concoctions to dehydrated cereal to dilly carrots! It has it all for the novice or the expert that needs fresh ideas!
Stephanie: Many moms find it challenging to get healthy foods into their kids. Any tips to share with them? And are there recipes in this book that will help them get good foods into picky children?
Nikki: My kids are really little. I am fortunate to say I started them out on a real food diet so they don't really know what the "other side" is like. But when my 2 year old refuses to eat her veggies (ugh!) a green smoothie is ALWAYS accepted with open arms. My husband and I joke that she won't eat solid vegetables for several years, but she will be healthy as can be! And there is a smoothie recipe in the book 🙂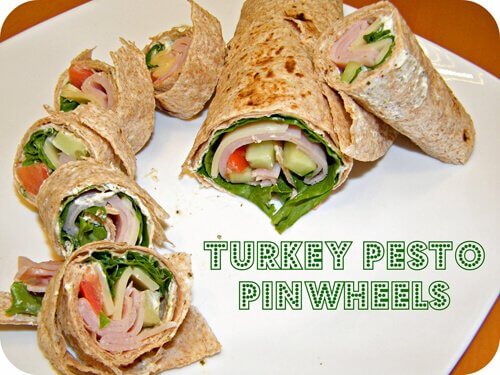 Stephanie: Any favorite recipes in the book? Which ones have your family enjoyed the most?
Nikki: Honey Oat Bread is my ultimate favorite. Stacy created this recipe. It is so easy to make and it tastes amazing! My family goes crazy for it! And Orange-Glazed Apple Dumplings. Melt-in-your-mouth delish!
Stephanie: If you could share one tip for making real foods, from scratch, but WITHOUT spending tons of time in the kitchen, what would it be?
Nikki:Pick what matters to you most. Don't try to do it all. You will spend too much time (and money) and you will most likely fail. For me it was grains. I wanted to keep my grains freshly ground and soaked/sprouted. Once I perfected that and got the process down to a speedy task, I was able to add other things that were important. For grains it is SO easy if you plan ahead (Stephanie, you know a thing or two about that!) and soak your grains/oats/rice the night before. Ready for you the next day so on your cooking day, you don't really have extra work!
Would you like to win one of 10 copies of the eBook Real Food…Real Easy?
Rather than simply leaving comments, I'm trying out a new method for entering giveaways. Click below to complete one Rafflecopter form, for all of your multiple entries, and then you're done!
A special for my readers only… get 25% off Real Food…Real Easy with the coupon code "RealKeeper25" (good until March 23rd).
This post includes affiliate links.