Routines to Help the Weary Mom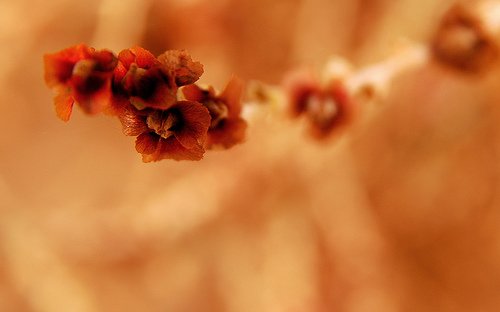 Written by Beth Corcoran, Contributing Writer
I know a lot about exhaustion. In fact, as I write this, my family is on the mend from the flu. While I may not have the fever and chills anymore, two weeks of the flu spreading through our family has left me one tired Momma!
But you don't need to have the flu to be exhausted. Whether the cause is sickness, adrenal fatigue, depression, chronic illness, or having a new baby, exhaustion can take its toll on all areas of life. One area of life that seems to really suffer when we are exhausted is home upkeep.
Thankfully, I've learned (sometimes the hard way!) a few tips and routines that keep your home functioning when you are under the weather. I don't claim to be an expert, but I have learned a few things through experience, mentors, and great books.
What To Do When You Are Already Exhausted
When your home is already showing signs of your exhaustion, it may seem like things will never get better. I assure you, they can get better!  But, when you are exhausted or sick, it is not really a good time to implement new or intensive cleaning routines. It is better to take things slowly and do as many small things as possible. Those small tasks will add up and make a huge difference.
First of all, pray, pray, pray! God was serious when He said, "Come to me, all you who are weary and burdened." (Matthew 11:28). God may not choose to take away your exhaustion immediately. But we are to lean on Him during our trials.
One great tip I've learned is to try to shower and dress each morning before the kids get up. We all feel better facing the day with fresh clothes and hair.
My biggest tip is to identify three areas in your home that bother you (or your husband) most when they get out of control. For me, our three biggest problem areas are laundry, the dishes in the kitchen, and my bedroom. If any of those three areas get out of control, it is likely to actually make me and my family all feel worse.
After you have identified your problem areas, give yourself temporary permission to focus your energy on just those areas. For example, when I had the flu and could hardly get off the couch, I at least made sure that the laundry was getting washed each day. It is important to see this as only temporary, though, because this arrangement would not help you out long term.
Finally, consider ways that you can add some convenience to your routines while you are sick and tired. Is there something extra that you are doing that you can give up for a while? When my kids were in diapers, this meant that I used disposables when I got sick just to save me from having to do those extra loads.
Now it means that we break out paper towels and sometimes paper plates when we are sick to help reduce the dishtowels and dishes needing to be washed. I know, I know…this is shocking since I am such a huge fan of using cloth in the kitchen. However, for us, we decided that the temporary use of convenience items would be worth the extra expense in the budget because paper towels saved so much of our limited energy.
Especially if you are battling a longer term lack of energy, think about the parts of your day that may be unnecessarily eating up your very limited energy and then discuss with your husband if it would be okay to find a more convenient option temporarily.
Planning Ahead For Times of Exhaustion
I'm sure you've heard it said that "a stitch in time saves nine."  Times of exhaustion and sickness are inevitable. Planning ahead for those times will help immensely. The most effective way to manage your home when you are feeling under the weather is to be proactive before you actually get sick.
Planning your day with schedules and routines not only will help normal day to day life, but it will also be very rewarding when you are too tired to think about what to do next.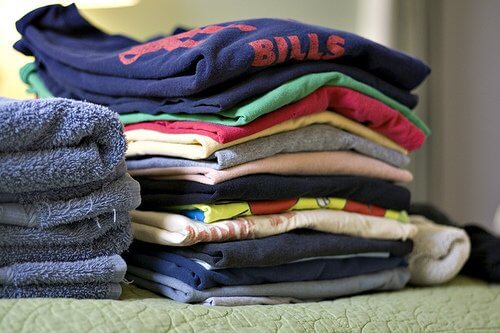 Photo credit reb
Implementing a Schedule
Start by talking and praying with your husband and figure out a schedule that is right for your family, and then stick to it! Our family thrives on a pretty strict schedule. But inside that schedule, we have routines. I have laundry routines, and afternoon chore routines, etc.
After you have set up your routines and schedule, write it all down in a notebook. This way, the information about what needs to be done is all on paper. This will be super handy when your brain is tired and foggy, or if you have guests or your husband helping you out around the house.
To prepare for times such as illness or the coming of a new baby, think about how you are going to handle things like preparing food or doing laundry. Implement a strategy that will help you to keep everything under control. For instance, if you are due to have a baby soon, you wouldn't want to leave mountains of laundry everywhere. You would want to get all that laundry taken care of ahead of time, and then implement your new strategy to help you keep the laundry piles as small as possible.
Also, if you are blessed to have bigger children to help with chores around the house, come up with a chore system so every child knows what is expected from them. You may need to train your children to do these chores, but the time spent doing so will be quite rewarding when they are able to help you in your time of need.
By scheduling your day and coming up with strategies to handle your tasks, your every day life will run so much more smoothly. If you do a little every day around the house, eventually you will have to put out very little effort to keep up your home. The "secret" to staying on top of things when you are exhausted is to plan ahead.
This all may sound very basic, and it really is. Like I said earlier, I have had to learn this the hard way. For many years, I had women and books telling me that it is so important to have a schedule and strategies for dealing with chores. I thought it all just sounded too simple to be true. It wasn't until I finally surrendered and got a working schedule and routines in place that I saw how wise the advice truly was!
Two Resources
I would like to finish by recommending two excellent resources that have greatly helped our family. First of all is the book Large Family Logistics. You needn't have a large family to learn from this book. It is a truly helpful resource that expounds greatly on the subject of routines. Also, I highly recommend you visit Titus 2 Ministries. I had an opportunity to hear this family speak at a homeschooling conference, and they have many practical books and resources to help with schedules and chores.
How do you keep your home during times of exhaustion or illness? What strategies have you learned to plan ahead?
Top image credit chany14