Tattler Reusable BPA-Free Canning Lids: Review and Giveaway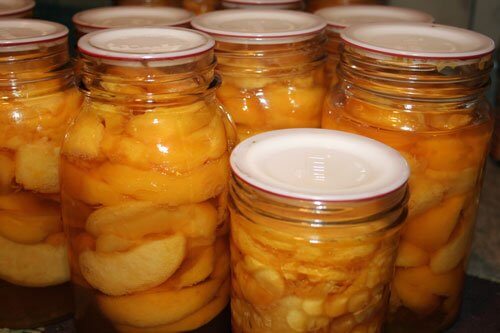 I've had a few comments here recently in regards to how much work it was to can tomatoes, as some readers followed my step-by-step tutorial for canning diced tomatoes. I agree. Canning takes a lot of work. Much as I love the end result, it isn't really something I do just for kicks.
Though it certainly can be money saving, particularly if you are using garden produce or buying ripe produce at end-of-the-season prices, that isn't the only reason that I do it. When I first learned that canned goods expose us to significant levels of BPA, because of the can's inner lining, my motivation to do my own canning suddenly went up a few notches.
I was feeling really good about my efforts to reduce my family's exposure to BPA in canned goods until I learned last year that the flat canning lids that we use in home canning have a similar lining to store-bought cans, and yes, it includes BPA! Take a minute to groan and mutter how you can't believe how BPA is just EVERYWHERE… then come back and read on, because I have finally found a great alternative for canning lids!
In my reading last year and on the Keeper of the Home forum, I first heard the name Tattler. This spring I decided to look into it further and discovered that Tattler is a company that makes plastic, but BPA-free, reusable canning lids.
I love the concept of these lids for a number of reasons:
Less waste, because they are reusable year after year.
Less cost, because I don't have to buy new lids each year.
No BPA (the obvious reason)
Tattler kindly allowed me to review some regular and wide mouth lids for my summer canning this year. They are used in almost exactly the same manner as a regular canning lid, with a few small differences. Instead of being just a single piece, they are a combination of two pieces– a flat plastic lid, and then a red rubber ring.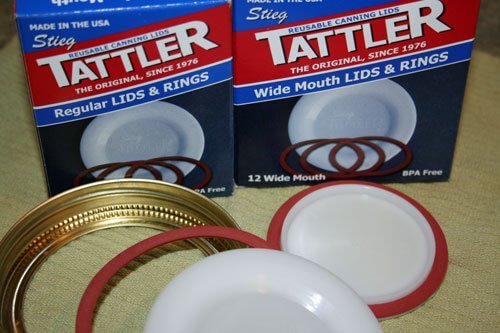 After you wipe the rims of your jars, you simply fit the rubber ring onto the underside of the plastic lid, and then carefully place it on the top of the jar as you usually would. Screw on your ring cap, and that's it. Pretty simple stuff, hey?
I did notice that the rings don't screw on quite as tightly as usual, because the Tattler lids are a little bit thicker than the metal ones. The difference is pretty minimal, though, and it didn't seem to affect their performance. Out of 16 jars of peaches, I had only one that didn't seal when it was all said and done (and one that I was unsure of in my first batch, that I decided to re-process just in case, although it might have been just fine).
The only disconcerting part for me was that I was listening and waiting for that unmistakable "pop" that happens when a lid seals as the finished jar cools on the counter. If they made a sound, it was unnoticeable to me as I continued to bustle around and clean up. I found myself bending over the jars at strange angles, trying to look and see whether the lid had really been suctioned and sealed properly or not. In the end, they did all seem to seal just fine except the one, and that can happen even with regular lids.
Though I obviously haven't had a chance to try reusing any of my lids yet, Tattler has customer testimonials stating that people have been reusing lids and rings over and over for even 10 or 20 years! After multiple uses, the rubber rings can begin to wear out, but you can buy inexpensive boxes of the rings to replace the old ones, and continue to use them with your old lids.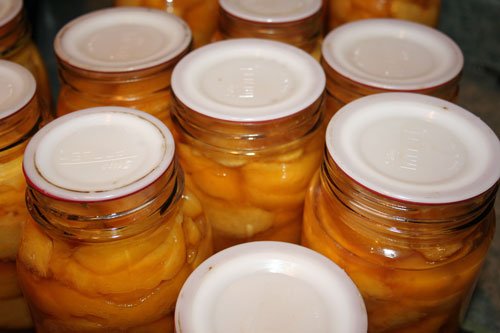 My only complaint is that the lids are plastic. Yes, they are BPA-free, but I am still a bit leery of using plastic that is being heated up in the canning process. My preference would be to find a lid that was made with metal instead, although I'm not sure about the feasibility of coming up with something that is both plastic-free AND reusable.
The price is fairly reasonable. A box of 3 dozen lids and rubber rings costs $21 for regular size and $24 for wide mouth. So about $7-8 per dozen, which is triple the cost of conventional canning lids. But if they last at least three years, and keep the BPA out of my home canned goods, then they're easily worth while. If they last longer, then it's a great deal!
I have a package of 3 dozen regular lids and 3 dozen wide mouth lids to giveaway to one lucky reader!
Here's how to enter:
1) Leave a comment and tell me why you first began canning.
2) Subscribe to Keeper of the Home, either by RSS or by email (or let me know if you already do).
3) Share about this giveaway on your blog, or through your favorite social media (you can find Keeper of the Home on both Facebook and Twitter). One extra entry per social media share.
Giveaway ends Tuesday, Sept 28th. Giveaway has now ended.