Motherhood, Moses and the Beauty of Broken Vessels
**My sincere apologies for not having the bio and links up earlier for this post! I'm feeling a little a lot tired and scattered around here, and didn't realize I had actually set this to auto-post without having it ready to go. My bad. Make sure you go and visit Kelly's wonderful blog!**

Seeing as Kelly just had her 8th baby a few weeks before me, this is the one guest post that wasn't written specifically for my blog. I figured having a newborn herself was a pretty good excuse to use something she's written before! Kelly gave me a choice of several posts, and this one really resonated with me. I, too, have felt the weight of responsibility and those feelings of inadequacy that she speaks of, when I consider my role as a mother to these 3 precious lives. I pray that you are encouraged as I was by these words of truth!
*******
Guest Post by Kelly
(Originally published at Generation Cedar in Dec 2008. Republished with permission.)
It was a simple prayer…but I couldn't stop sobbing.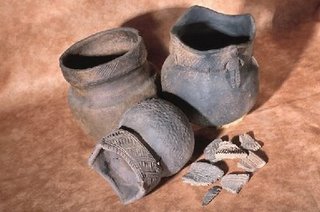 During church this morning, during intercessory prayer–just like
every Sunday, a prayer was offered up for the expecting moms in our
church, of which I am one
The prayer went something like…"Thank you, Lord, for the incredible gift of immortal souls whom you have given us to bring up to love You."

At that moment, the weight of my responsibility met with my overwhelming feelings of inadequacy, and I began to sob.
"It's too big, Lord…it's too hard", were the silent cries of my heart.
And as unexpectedly as the tears came His voice…"Remember Moses".
I flipped through my Bible after the prayer, and scanned through the call to Moses in Exodus to rescue God's people from Egypt.
Moses pleaded with God three times–even while beholding the miracle of the burning bush–that he was not capable.
The first time he said…"WHO AM I?" (3:11)
The second time he said…"BUT THEY WILL NOT BELIEVE ME OR LISTEN TO ME." (4:1)
The third time (can you imagine his desperation)…"I CAN'T EVEN TALK RIGHT!" (4:10)
And God's answer to Moses was, "Certainly I will be with you."
God doesn't call perfect people to do His work (praise Him!)
He chooses the broken, the imperfect, the weak, so that His power
can be revealed. ("Therefore I will glory in my infirmities, for when I
am weak, You are strong.")
And God says to this mother, and to you…"Certainly I will be with You."
Most definitely. You can be sure of it.
I do feel, as Moses must have, that my task is too much sometimes.
And God knew the task was too much for Moses…if Moses were given it to
do alone.
But God said to Moses…"I AM that I AM".
And He is for us…
All He wants–all He has ever wanted is a willing, obedient heart.
That is the only vessel through which He can show forth His power.
"Father, make me a willing vessel, broken as I am, through which You demonstrate Yourself to the world."
Kelly, a.k.a. "Word Warrior" writes for the blog at her family's website, Generation Cedar, where their purpose is to equip and strengthen Christian families, knowing that strong families make a strong nation. She is a homeschooling mother of 8 (including her own new little baby!) and has a passion for inspiring and encouraging women to build godly homes!