Nourishing Soups for Cold and Flu Season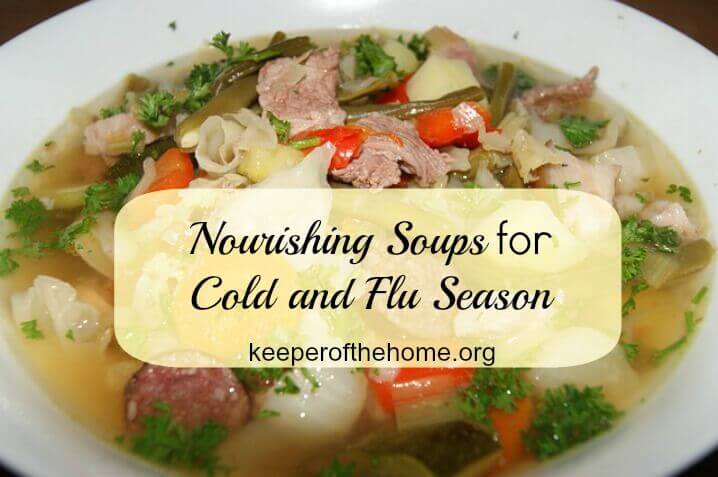 By Erin Odom, Contributing Writer
Fall finally arrived in North Carolina this week, and instead of short sleeved shirts and flip flops, we're finally donning the comfortable hoodies and fur-lined slippers.
And now it's time to break out the soup recipes.
I'm the type that could eat soup all year round, but my husband is a different story. So we make a compromise and eat soup about once per week from about October through March.
We've been talking about a lot of home remedies this month, and let me tell you about just about the easiest and cheapest remedy ever: a homemade soup! Especially if made with homemade bone broth, soups are super nourishing.
Without further ado, check out these nourishing soups for cold and flu season:
If you're ready to branch out, be sure to check out how to make a soup from scratch without a recipe.
Do you like to make (or eat) soup? What are some of your suggestions for nourishing soups for cold and flu season?