Marie-Madeline Apron giveaway!
It's bloggy giveaway time again and have I got a giveaway for you!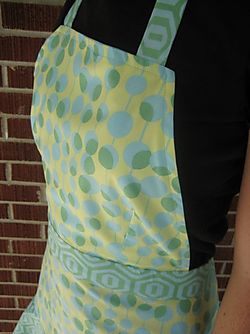 When the lovely ladies of Marie-Madeline Studio contacted me about running a giveaway on my blog, I was beyond thrilled. In fact, I practically squealed with glee, and excitedly ran to tell my husband (who didn't quite understand why I was so happy, but said he was pleased for me nonetheless).
This mother and daughters team makes gorgeously adorable half and full aprons, bags, and twirly girls skirts, all in fun, feminine and flirty fabrics. Take a look.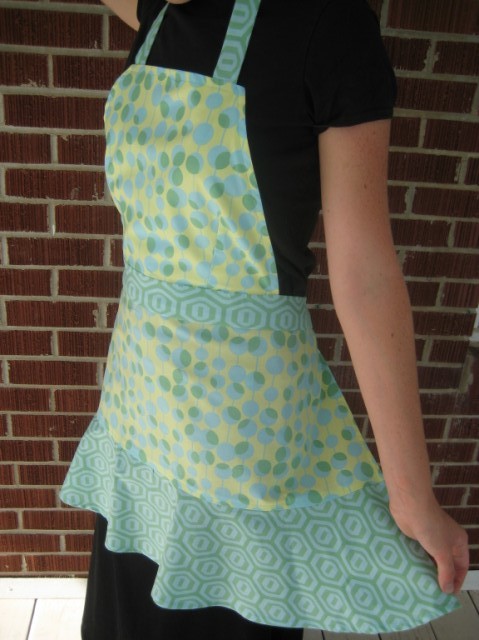 ;; ;
This is their Chic Sisters Apron, made with Amy Butler Midwest Modern fabric, and it is up for grabs!
To enter this delightful giveaway, here's what I need for you to do:
1) Head on over to their Etsy shop, and wander through the lovely items (check out the Brooke bag- a personal favorite of mine!).
2) Come on back here, and leave a comment with your name, email address and your favorite item from their store.
3) Giveaway ends Thursday, July 31 at 4:30pm (PST), at which time I will close the comments. The winner will be announced on Friday.
4) Hope fervently that you are the winner!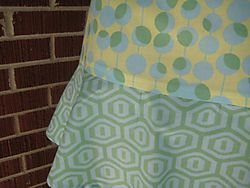 And that's it! One of you is going to be cooking up a storm in this gorgeous apron very shortly!
For a whole lot more giveaway goodness, be sure to check out the Bloggy Giveaways Carnival, happening right now! Run, do not walk, to check out the hundreds (I kid you not) of incredible blog giveaways going on at this very moment!
Edit: The contest ends in July, not August, as I originally posted!
Comments have now been closed. 🙂