Fall Giveaway Week: Win a Royal Berkey Water Filtration System ($283 value)
There are few things more basic for human survival and health than having clean water to drink. 
My experience in the Philippines taught me how much we take it for granted that we do not have to struggle daily to access clean water, or for that matter, to access water at all. Those of us in North America or other developed parts of the world have such an incredible privilege of being able to turn on a tap to find drinkable water, safe from most types of bacteria, parasites, and disease.
Yet, even our water is not ideal. Run-off from commercial agriculture includes herbicides and pesticides. An alarming number of pharmaceutical drugs have been found in tap water. Then there are concerns over exposure to various heavy metals, among a host of other contaminants found even in our "clean" water.
Our family has always chosen to have some sort of water filtration system, even if it's a very simple and inexpensive system like a Brita or PUR filter. Two years ago, we switched over to a Berkey Light system, based on many rave reviews that I had read, research and information provided by Berkey, and the fact that a number of health-minded companies I respected carried the Berkey line and highly recommended it.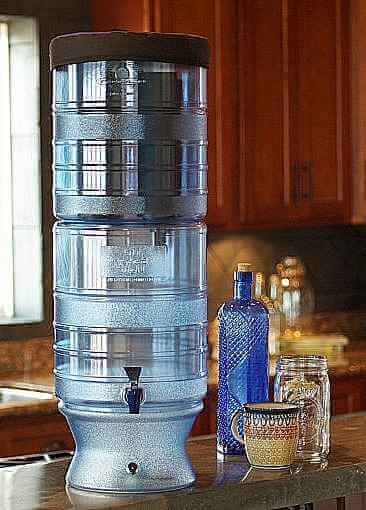 I'm still so happy with our choice. The water tastes so fresh and pure. Friends and family that visit have commented on the wonderful taste.
The large capacity of the system is perfect for a family, as we can usually get away with refilling it about once per day (sometimes more if I'm using it for cooking water). I do wish it filtered a little faster, so the best way to do it is to fill it before going to bed at night, for a full system of filtered water in the morning, but the quality of filtration is worth waiting for.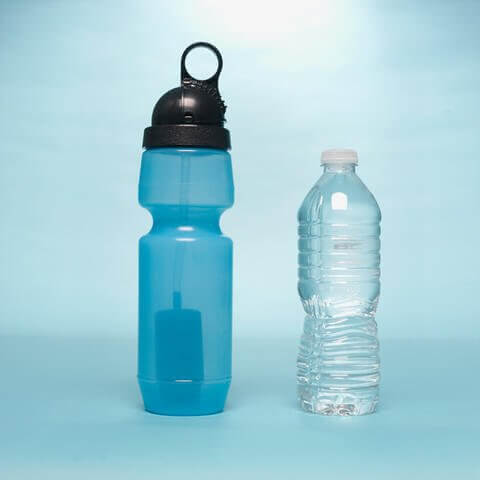 We even have two of these Berkey Sport Bottles (which use the same filtration system). These are ideal for being out and about, particularly for travelling places where water quality will be dicey. A friend recently borrowed our bottle for his trip to Nigeria, and this allowed him to freely drink water anywhere without worrying about sanitation or safety. They're also perfect for camping or hiking.
What exactly does the Berkey filter out?
Taken from the website:
The Royal Berkey® system removes pathogenic bacteria, cysts and parasites entirely and extracts harmful chemicals such as herbicides, pesticides, VOCs, organic solvents, radon 222 and trihalomethanes. It also reduces nitrates, nitrites and unhealthy minerals such as lead and mercury. This system is so powerful it can remove red food coloring from water without removing the beneficial minerals your body needs. Virtually no other system can duplicate this performance.
For more detailed information on exactly what these filters remove, see this page.
I love that the filters are self-sterilizing and that they can actually be cleaned when they the filtration rate begins to slow down. You simply take them out, rub them with ScotchBright pads under running water, and put them back in. A set of two filters (each system uses two at once) will last for 6,000 gallons!
Rather than simply leaving comments, I'm trying out a new method for entering giveaways. Click below to complete one Rafflecopter form, for all of your multiple entries, and then you're done!
a Rafflecopter giveaway

Giveaway ends 12:01 AM on Saturday, September 15, 2012. 
Disclosure: This giveaway was generously sponsored by LPC Survival.