I'm joining in the Spring Cleaning Party!

Sound like fun? Actually, I'm so excited that it's finally here!
When Simple Mom announced a couple weeks ago that she was "throwing" a Spring Cleaning party, I instantly knew I was in. I had bought her Spring Cleaning ebook about a month and a half ago, and have really been wanting to get started, but it always seemed like there was something else taking first priority (planting the garden, switching my system of organization, etc.).
Well, now's the time, and I'm ready! I've actually been working ahead just a little bit, doing tasks like cleaning out my fridge and freezer, sorting through the children's clothing and cleaning under their beds, slowly gathering some of the stuff we want to get rid of, etc. so that the job wouldn't be quite as daunting when I began. I wanted to be realistic, knowing that although I feel great right now, my energy as I approach my 3rd trimester isn't quite what it would normally be.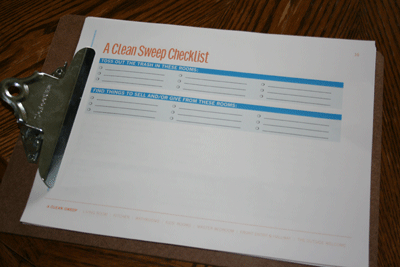 I
The plan for the next two weeks in my house is to take 1-3 hours each day (depending on the task at hand, and the time that I have available), and follow along with Tsh's daily tasks (here's Day 1) and with the ebook. I've got my clipboard ready, and after a fun visit with my SIL and nephew this morning, I'm ready to start cleaning!
Though I won't post about all of my fun adventures in cleaning, I'll try to put up a few posts and pictures along the way to show you what I'm up to. Hopefully I'll be able to show you a much less cluttered, more organized and of course, cleaner home when I'm finished!
I love the idea of starting fresh each spring. Cleaning out what we don't need, simplifying what we own, getting to all of those nooks and crannies that usually get missed, and just knowing that I am doing the best I can to care for the home that God has blessed us with!
Is anyone else joining in the Spring Cleaning Party? Have you already done your Spring Cleaning for the year or do you still need to get on with it?