I Found the Toothpaste I've Been Searching For (A Review of Earthpaste)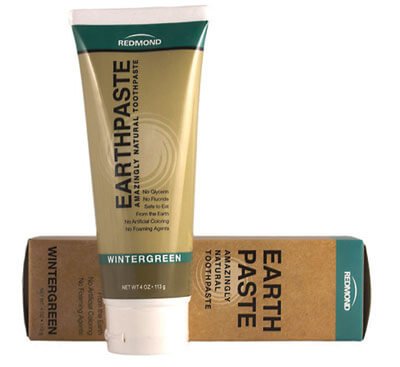 Finding a toothpaste that met all of my requirements hasn't been easy. I wanted something that:
had no fluoride
had no toxic ingredients like sodium lauryl sulfate
had no glycerin (which can coat teeth and interfere with the work that saliva is meant to do to help protect teeth from decay)
wasn't homemade (I know it works very well for many people, and there's even a popular recipe on this website, but my family hasn't loved it to this point)
aided the remineralization process, actually helping to heal teeth
I thought we would eventually land on a coconut-oil based toothpaste, or perhaps find a tooth soap that my family found acceptable. I wasn't sure that the remineralizing aspect would happen, nor was I completely confident that I would find a flavor and texture that everyone actually approved of.
About 6 weeks ago, I began to talk with Redmond Trading Company about how we could partner and share their fantastic products. They sent me a box of things to try out, which included their newest addition, Earthpaste.
It honestly seemed too good to be true. I had been learning so much this past year about using bentonite clay, as well as the importance of upping mineral content in our diets in my studies about tooth health. So when I received my toothpaste, I eagerly read the ingredients:
Purified Water
Food Grade Redmond Clay
Xylitol
Redmond Real Salt
Tea Tree Oil
Menthol (found in peppermint and wintergreen Earthpaste flavors)
Essential Oils (like Cinnamon or Peppermint, depends on flavor)
It sounded perfect.
All that was left was to test it out. I was shocked to hear from every single member of the family that it was a winner. Even my husband. Wow.
I genuinely love Redmond products and am thrilled to recommend a company whose products I can 100% support.
But back to the Earthpaste… let me answer some questions that I'm sure are on your minds.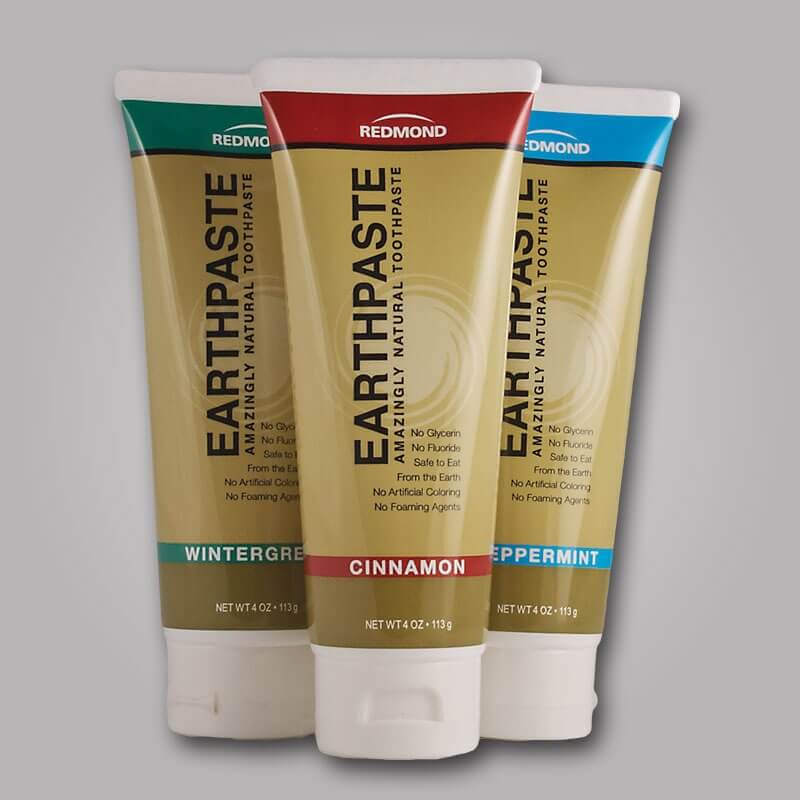 Will it taste like eating dirt?
This was my hubby's first question and it's a valid one. His answer?;Surprisingly, it doesn't!
We were talking about it last night and he said that he gets just a slight clay-ish feel briefly after brushing, but not for long, and not enough to bother him (and I have to tell you, he's very sensitive to tastes and textures that he doesn't like– more than most people). I find that after it's been in my mouth for 30 seconds, I also sense the clay just a bit. You can actually swallow this toothpaste without worry, because there's nothing harmful in it at all, but I find with a quick water rinse, any hint of clay goes away.
Does it foam up?
Nope. There aren't any foaming agents like sodium lauryl sulfate in it, nor does it contain any manner of soap.
For most people, this is a different sensation. Many find the initial switch over to a non-foaming natural toothpaste of any sort a big change, because we've become convinced that foam = clean. It's not true. Which leads to the next question…
Will my teeth feel clean?
Yes! Both Ryan and I commented on how clean our teeth feel using Earthpaste. Every bit as clean as with any conventional toothpaste, and in some way I can't put into words, almost cleaner.
Does it taste good?
We're currently trying two of the three flavors, Wintergreen and Cinnamon (the other is Peppermint, which I'm eager to try). The Cinnamon is decent tasting, a more mild flavor, and none of us mind using it, but for us, it's the Wintergreen that sold us. The taste is wonderful and you wouldn't even know that it's a clay-based toothpaste. I'm truly impressed at how good they made it taste.
Ryan also said that I should mention the lack of gritty texture. He thought that it might actually feel like brushing his teeth with something sandy or slightly gritty, but the texture is completely smooth and appealing.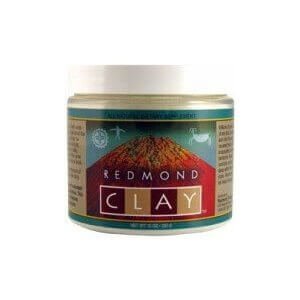 Why use clay at all?
Clay is an incredible substance. In the past year, I've been really exploring it, for both internal and external purposes. It is particularly helpful for detoxification, as well as for all manner of digestive issues. We've also found it;indispensable;in our "medicine" cabinet, where we make pastes to put on scrapes and cuts, on bug bites or;allergic;reactions or irritated skin in general.
I've been using it in the bath water for our two middle children for about 8 months, for detoxification and to help our youngest daughter's eczema. I've noticed the the eczema is less red and itchy when she takes regular clay baths, and I think it does help our son's body to stay less toxic (he seems to struggle with eliminating toxins).
Clay also contains a wide array of naturally;occurring;minerals. Many cultures have historically used clay as a mineral supplement. In Nourishing Traditions, Azomite clay is recommended in the "superfood" section as a way to increase the mineral content of your diet. Our family uses Azomite clay;(this link goes to the one that I bought);in our smoothies, and although Bentonite clay (the type that is in Earthpaste) known particularly for its minerals as Azomite is, it certainly does include calcium, magnesium, among other things.
If you want to learn more about clay and its benefits, you can download a free ebook here.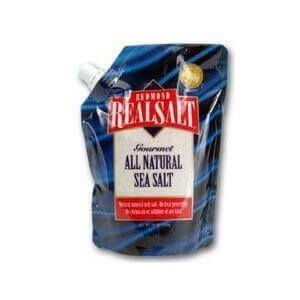 Why include salt?
Redmond says that the sea salt (Redmond's pure RealSalt brand) is added to enhance flavor, as well as for the antibacterial qualities of salt,;which;makes sense. I would add that sea salt is also an important source of trace minerals in our diet, and adding trace minerals to a toothpaste is likely to aid in remineralization. I'll admit, I can't prove this statement. I just think it's true.
What about xylitol?
I'm just not sure yet. I've heard and read so many good things about xylitol for teeth, but then also not-so-good things about xylitol as a healthy thing to eat. I wish I had a solid answer for you, but my answer is still "I don't know just yet".
We're playing this one conservatively. We spit the toothpaste (even though you don't need to), and don't use xylitol as a regular sweetener in our home, although if we want to chew gum, we occasionally use the xylitol kind from the health food store, because pretty much every other type of gum includes aspartame, which is a known neurotoxin adn an absolute no-no in our home.
Is it expensive?
Yes, it is a bit expensive. I won't lie. Redmond sells it for $7.99 per tube (and so far, not too many of the bigger online or brick-and-mortar stores are carrying it, since it's so new). I'm used to paying more like $4-$5 for natural toothpaste.
That said, I'm committed to buying Earthpaste once we run out of our review product. For us, using something that I feel is not only safe, but actually helps protect our teeth, is worth the extra few dollars. Repairing cavities is a whole lot more expensive than mildly pricey toothpaste.
Update (from a comment below): When you order from the Redmond website, for a limited time;get a 15% discount on your entire order if you order Earthpaste online. (Use coupon code TryEarthpaste.)
Also, if you order $35 or more, you get free shipping.
Edit: Some readers have been asking where to buy it, other than the Redmond site that I linked to. One reader found it at WebVitamins. If you know of anywhere else to buy it, please let us know in the comments! And… it's now on Amazon, for $4.58 per tube (plus shipping)!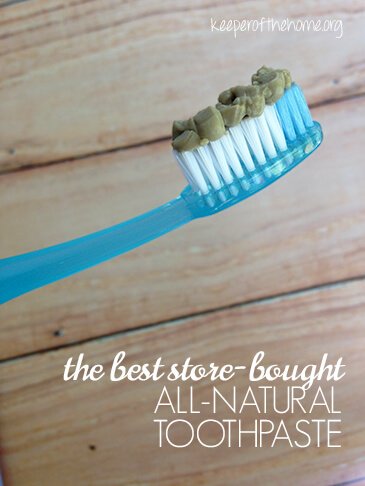 What do you think? Clay in toothpaste? What are your requirements for a toothpaste?