Soothe Coughs Naturally {& 30 Other Home Remedies}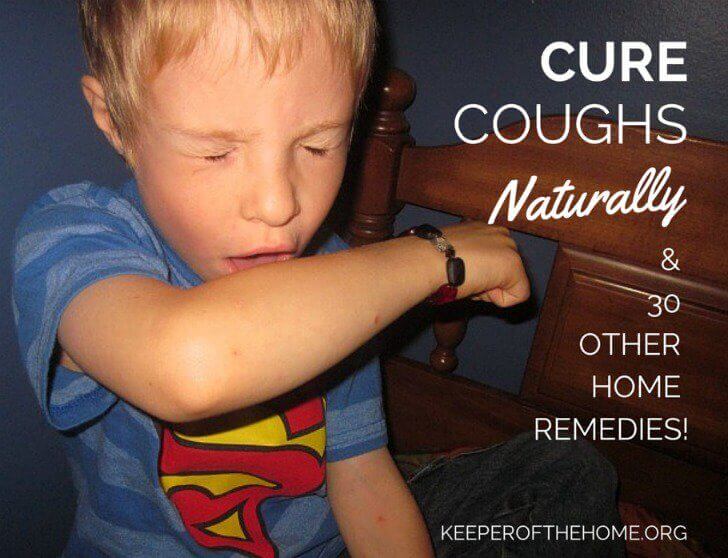 By Hilary Bernstein, Contributing Writer
I've never been a fan of medications. Over the counter or prescribed … it doesn't matter. After being prescribed antibiotics for a good two years of my childhood – and developing severe allergic reactions to them – I've preferred treating myself and my family with home remedies when sickness strikes.
Since it's prime time for seasonal sicknesses, here's how I cure coughs naturally:
Eucalyptus oil
Every time my children start coughing, I pull out my bottle of eucalyptus essential oil
. (Make sure it's Eucalyptus Smithii. Other varieties of eucalyptus oil are quite harmful to children.) At bedtime, I mix a splash of olive oil with a half dozen dashes of Eucalyptus Smithii essential oil, then massage the liquid onto the soles of my cougher's feet. If I have extra oil left, I'll also massage it into my son's or daughter's chest. I cover their feet with socks and tuck them into bed. Typically their coughs improve by the morning, and after a second night of eucalyptus oil treatment, their coughs disappear. It's easy, economical, and safe.
Pineapple juice
[Tweet "Did you know that fresh pineapple juice is 5x more effective than cough syrup?"] Fresh pineapple juice is so powerful at suppressing coughs thanks to bromelain, an enzyme that is anti-inflammatory and anti-bacterial.
Home remedies
In case you need to treat other ailments, check out these 30 home remedies:
Boosting immune systems and preventing sickness

Treating colds and flus

Treating congestion

Treating fevers
Treating coughs and sore throats

How do you cure coughs – or other sicknesses – naturally?
Disclosure: This post contains affiliate links. When you buy through our links, we earn a small commission, which helps keep this site going so we can continue to offer free and useful content, so thanks!

This post is sponsored by Tyndale Rewards. Do you love FREE books & Bibles? Tyndale Rewards is a quick and easy way to earn points that you can redeem for great titles from Tyndale House Publishers. Join today and earn towards some great Christmas gifts!