Homemade teething cookies for baby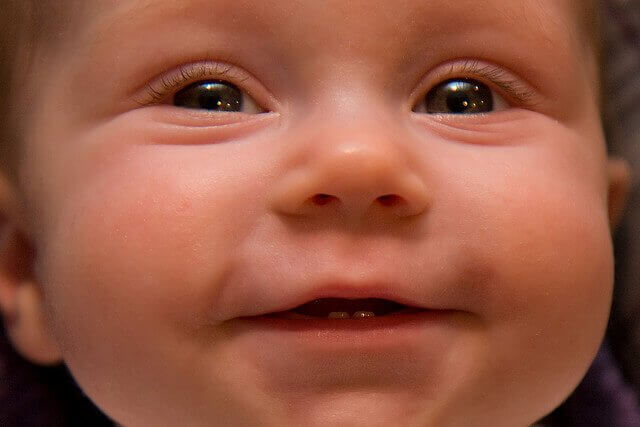 As promised in my snack post, here is my favorite recipe for teething cookies (I wish I had a picture to show you, but I haven't made them recently, as my son is still a little too young for them).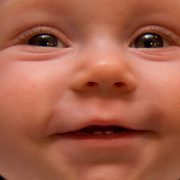 Print Recipe
Teething Cookies for Baby
Ingredients
2

Tbsp

honey

not suitable for babies under one year of age

1

Tbsp

molasses

2

Tbsp

oil

I would use coconut oil or butter

1

egg yolk

beaten

1/2

cup

rice or millet flour

3/4

cup

flour of your choice

spelt, wheat, kamut, barley
Instructions
Stir together the honey, molasses, oil and egg yolk. Mix the flours, and add to make a stiff dough. Since flours differ, if it is too thick, add a Tbsp of milk. If too soft, add a bit more rice or millet flour.

Roll dough to 1/4 inch thickness. Cut into rectangles 1 x 1 1/2 inches. Place on an ungreased cookie sheet.

Bake at 350 F until golden brown, about 15-20 minutes.
Due to the use of grains and honey, I would avoid these cookies until baby is over a year old, and until you have successfully introduced each ingredient in this recipe. If your baby cannot have gluten, I think that they could be adapted to use a gluten free flour mix instead of the other flour options I listed.
I like these cookies because they are simple to make, use wholesome sweeteners and a variety of flours, and my daughter just loved them. They are quite firm, which makes them excellent for teething, yet they gum up well so they are not dangerous for baby.
Notice that they don't have any instructions for soaking. This is because I haven't made them since I have been soaking my grains (only this past year). I was thinking that I might make them using sprouted flour (that is, grains that I sprouted, and dehydrated, and can now grind up to use as flour that doesn't require soaking).
However, I also think that you could add a bit of buttermilk or yogurt to the mix (keeping the egg yolk out), make the dough and let it sit overnight, and then add the eggs and bake them in the morning. You would probably need to up the flour amount slightly to make the dough thick enough. I will let you know when I try it, but if you beat me to it, please let me know how it worked for you!