Hidden Dangers of Teflon Cookware: What You Need to Know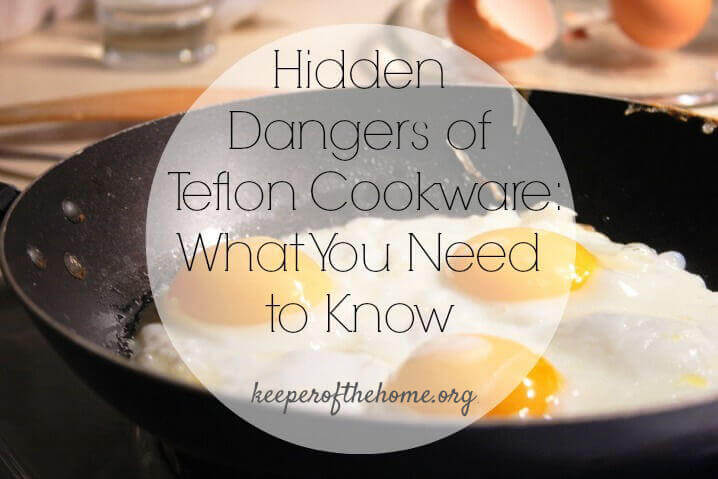 By Beth Ricci, Contributing Writer
I grew up with many of my meals lovingly cooked in a Teflon frying pan, and I'm willing to bet you probably did, too. But are those frying pans the healthiest choices for our families? Is there new information on the scene that might give us reason to doubt the stovetop wonders?
What are the hidden dangers of Teflon cookware?
A brief history lesson…
"Teflon" is the brand name for polytetrafluoroethylene (PTFE), a man-made chemical accidentally invented in 1938 while Roy Plunkett was attempting to create a new refrigerant. The substance that he created instead was noted to be extremely slippery and non-corrosive, which launched it into much experimentation for various uses, including the famous Teflon pans.
Today Teflon (and other brands of the same thing) are being used in tons of products for non-stick and stain-resistant purposes, such as electrical wire, light bulbs, hair products, window films, and more. It is used by major brands including Gore-Tex, Stainmaster and ScotchGuard.
It seemed to be the perfect solution, especially for cookware – it allowed food to not get stuck to the pan as it cooked, and it was heat-resistant for stovetop use.
It is apparent that Teflon – for better or for worse – changed the world.
It was a marketer's dream, really. Take a universal problem (food sticking to the frying pan) and a brand new revolutionary solution (extremely slippery heat-resistant substance for coating the pan), and watch the profits roll in. Fabulous.
Personally, if I had been in that theoretical marketing meeting way back in the 50's when this eureka moment came about I would have likely been the lone ranger party pooper with my one teeny tiny question…
"But is it safe?"
Indeed, medical and health research saw mind-blowing progress in the twentieth century, but I firmly believe that it is now just beginning to discover a more holistic approach to how thing in our environment, our diet, our products, our genetics, our pharmaceuticals all work together and work against one another in contributing to our overall state of health.
Teflon-coated cookware is a perfect example. Now that we've been using it for half a century, it is ingrained in our minds as normal and acceptable. The average person in our society doesn't even consider that the pan they used to fry their eggs this morning could be having a hazardous effect on their family's health.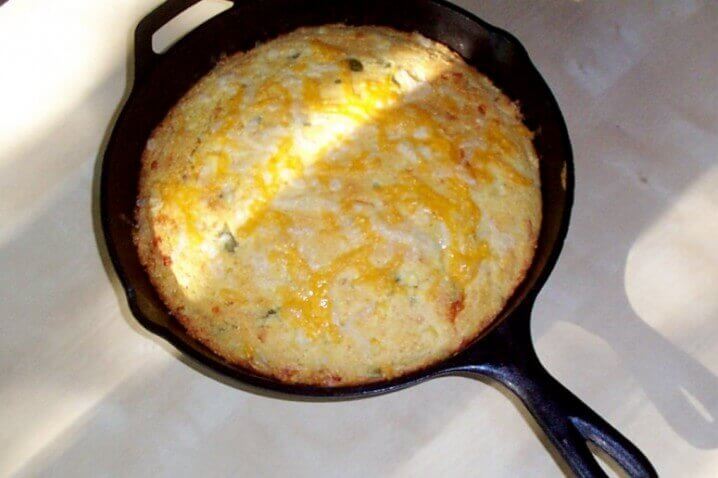 Consider these findings:
There have been recent studies showing that the safety of using Teflon is – at best – tenuous. The EWG states: "Manufacturers' labels often warn consumers to avoid high heat when cooking on Teflon. But EWG-commissioned tests conducted in 2003 showed that in just two to five minutes on a conventional stove top, cookware coated with Teflon and other non-stick surfaces could exceed temperatures at which the coating breaks apart and emits toxic particles and gases."
In addition, "PFCs have been found in nearly all Americans tested by federal public health officials. Chemicals from this family are associated with smaller birth weight and size in newborn babies, elevated cholesterol, abnormal thyroid hormone levels, liver inflammation and weakened immune defense against disease" (source).
 Roughly 90 percent of people carry PFOA in their blood; it is also found in polar bears, human sperm and at ocean depths of 3,000 feet.
British researchers used nearly 4,000 samples taken through the U.S. Centers for Disease Control and Prevention's nationally representative National Health and Nutrition Examination Survey, which tests blood and urine levels for various chemical contaminants. Running the numbers, they discovered that people with higher concentrations of PFOA in their blood were more likely to report a history of thyroid disease. (source)
I could go on, but why bother? Some will dismiss this all as alarmist ranting and raving, to be sure. But if you use a little bit of common sense, the wisest choice is clear.
Do you know how many health risks and scary-sounding studies and crazy potential health risks are associated with glass cookware? Cast iron? Stainless steel?
Zero.
I can't tell you with upmost certainty that Teflon absolutely causes xyz disease. I can tell you, however, that the choice is pretty well a no-brainer for me.
Materials used for centuries–natural materials created by God vs. chemicals invented in a lab with plenty of shady ties to major health concerns? I'll take my cast-iron pan any day of the week, thank-you very much.
How about you?
What kind of cookware do you use? Did you know about the hidden dangers of Teflon cookware?