Homemade "Jiffy" Corn Muffin Mix: Simple, Healthier Cornbread, with Three Variations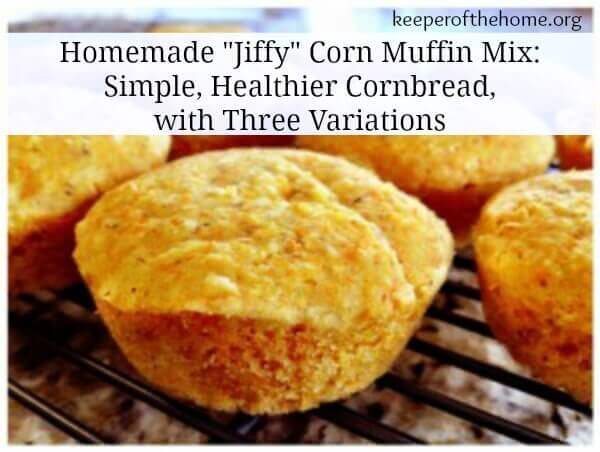 Guest Post by Jessica Smartt
After I moved to "the South," I realized a few things about Southerners:
They say "y'all," and you will, too, if you live there long enough.
They don't know a stranger.
They love their cornbread.
I enjoyed the first two, but the cornbread? I was never all that impressed.
That is, until I had a Jiffy corn muffin. And the world stood still.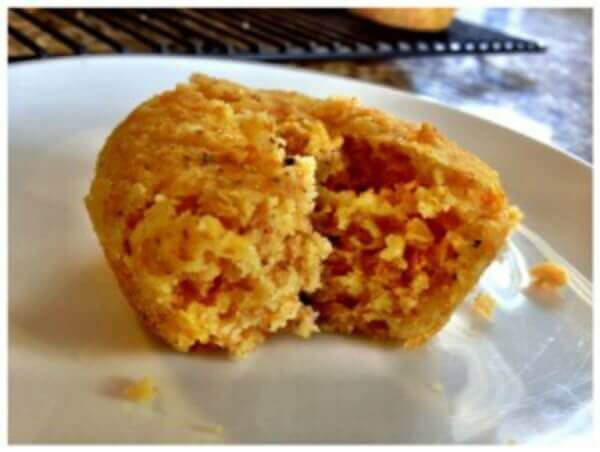 Moist, crumbly, sweet – delicious on its own, but just perfect paired with chili (even in the summer!), my awesome Cornbread Chili Casserole, slow-cooked beans, breaded fish, Trader Joe's White Lightning Chili, BBQ chicken…Yup, I can justify a Jiffy corn muffin for just about any meal.
Unfortunately, Jiffy muffin mix contains a lot of sugar and is held together with partially-hydrogenated lard. Ick!
I just couldn't bring myself to kiss these golden beauties goodbye forever, so I created a homemade substitute that is every bit as delicious, but healthier. I used The Pioneer Woman's cornbread recipe as the basis. You can make these right away, or store the mix in your pantry as a "Jiffy" substitute.
Recipe for Mix: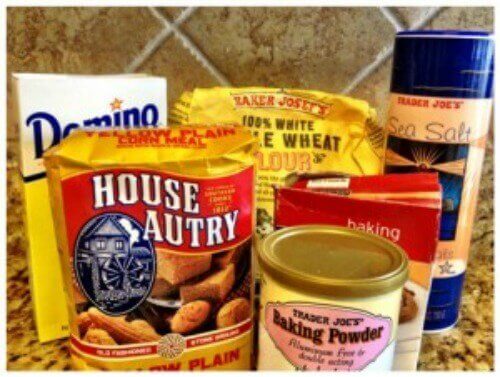 Whisk together the following:
1 cup yellow cornmeal (preferably non-GMO cornmeal)
1/2 cup whole wheat flour
2 tablespoon sugar or sucanat
1 teaspoon sea salt
1 tablespoon aluminum-free baking powder
1/2 teaspoon baking soda
The muffin mix can be doubled or tripled. If not using immediately, store mix in an air-tight container for three months.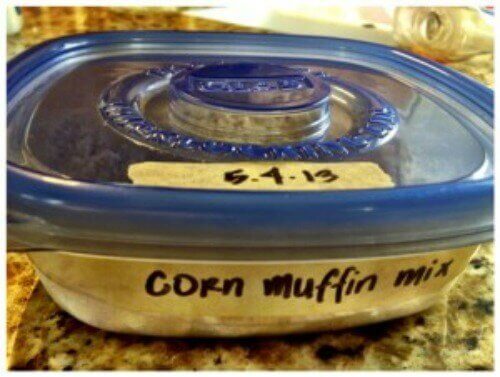 To Bake:
If you have doubled or tripled your recipe, scoop out two cups of mix for each batch you're making. For each single batch, add: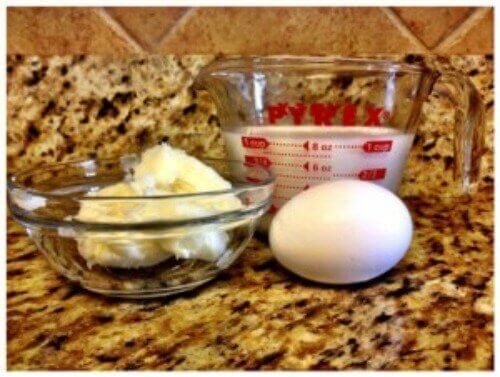 *I never seem to have buttermilk on hand, so I do the old substitution of just under one cup of milk + 1 tablespoon plain white vinegar. Works like a charm!
Mix all the wet ingredients into your muffin mix. Stir until blended, and pour into muffin tins. Bake at 400 degrees for 15 minutes. Yield: 8-10 muffins.
Got allergies or restricted diet? (We do.) Check out my recipe for Gluten-Free, Dairy-free, Egg-free Never-Know-It Cornbread!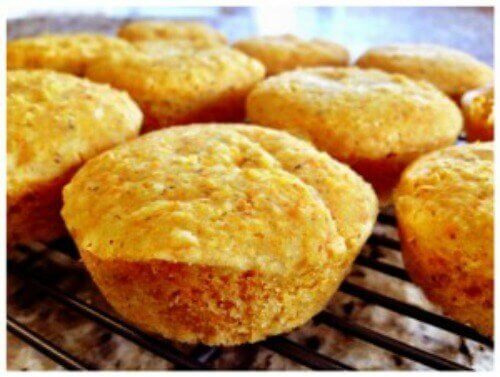 Variations:
Jalapeno Cheddar Cornbread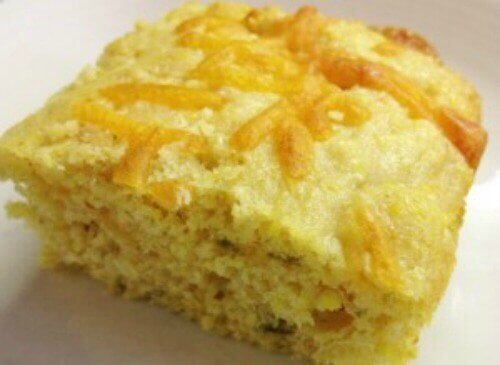 Shred 1/2 cup of cheddar cheese.
Prepare corn muffin batter completely as described above.
Add 2 heaping tablespoons of minced picked jalapenos (or fresh), and 1/4 cup of the cheese to the cornbread batter.
Grease 8×8 glass baking dish.
Pour cornbread batter into dish, and sprinkle with remaining 1/4 cup of cheese.
Bake at 400 degrees for 25-30 minutes, taking care not to over bake.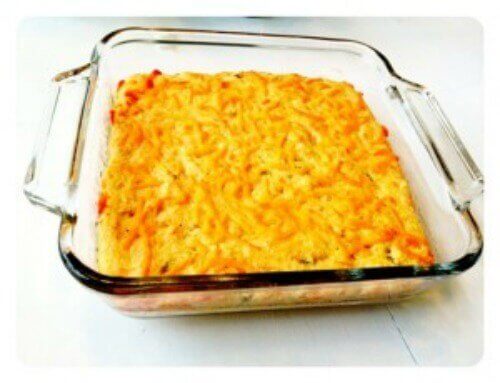 Whole-Corn Skillet Cornbread
Prepare muffin batter completely as described above.
Cut corn kernels off of one ear of fresh corn, uncooked.
Add corn kernels to batter and stir to mix.
In cast-iron skillet, melt 2 tablespoons of palm oil shortening.
When skillet is piping hot, add batter to skillet. Cook for 3 minutes.
Place cast-iron skillet into 350-degree oven and cook for 20 minutes. Enjoy!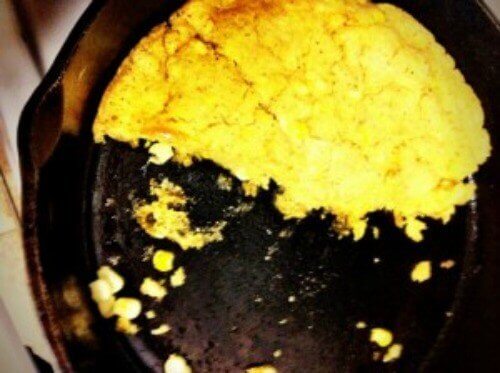 So, I'm curious – did you grow up eating cornbread? If you did…were you raised in the South?