Frugal Living with Food Sensitivities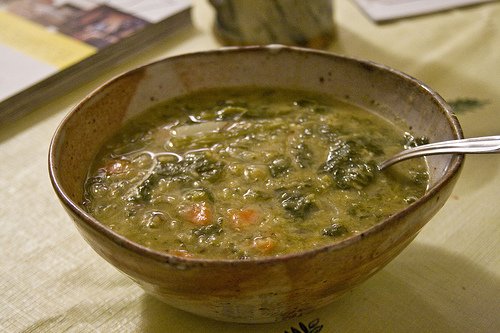 Written by Kate Tietje, Contributing Writer
One major area that women attempt to be frugal is in the kitchen. I know I do; it's probably "my" main area! (In others my husband and I work together.)  But when you have food sensitivities or have to be on a special diet, sometimes being frugal in the kitchen isn't so easy. However, it is possible! We've recently lowered our grocery budget quite a bit, despite attempting to be low-grain, so I have some experience in food limitations and frugal budgets!
Frugal Principles
The same frugal principles apply when eating with food sensitivities as without: meal plan, make a careful grocery list, use cash, and use frugal ingredients. It's just that which ingredients you use may change a little bit, possibly (slightly) increasing your budget.
For example…I keep my grocery budget by trying to stick to the following ingredients a lot:
Potatoes
Celery
Carrots
Peas
Broccoli
Bananas
Squash (usually spaghetti squash because we're not huge fans)
Ground beef
Dry beans
Most of these are possible on both dairy and grain-free diets (with the exception of GAPS; potatoes and most beans aren't allowed on GAPS).  I choose these foods because they are very cheap per pound, I can use them in many different dishes and my family likes them. They can be stretched pretty far, too. In my most recent cookbook, Against the Grain, I have a recipe for Italian Chili which uses stock, beans, and ground beef — pretty frugal!
I also end up skipping a lot of ingredients that are not-so-frugal: boneless, skinless chicken breasts; steak (except that right now we have a whole cow in our freezer so steak's not anymore expensive than ground beef); most seafood (I incorporate shrimp, sole, and whatever I can find wild-caught and cheap from time to time); out-of-season veggies; most raw cheese (I can find a couple of our favorite varieties at reasonable prices, but "fancy" cheeses are out); etc.
No packaged foods, ever. This is a huge rule. I do not buy nuts, dried fruits (in snack/small packages; I might buy raisins if my kids tolerated them, but not others), crackers, drinks, cereals, etc. It doesn't matter if they're organic or healthy or anything else: I can't afford the $4 – $10/lb. that these foods cost when I could make them at home much more cheaply (and probably healthier too).
Creating meals that use ingredients that are similar helps, too. If I have to buy 4 – 5 ingredients just for one meal, it's probably not going on the plan. But if I am already buying almost everything I need and only need one additional ingredient, it probably can go on the plan.
Meals which are frugal change depending on what's on hand. If I've just bought a package of ham slices, suddenly ham and scalloped potatoes or ham and bean soup are pretty frugal. If I don't have the ham, they're really not. Pizza's frugal if I have extra milk on hand to make cheese, plenty of flour to make dough, sauce in the pantry, and sausage in the freezer. If I don't have all or most of these, it's not so frugal anymore. (Despite it being a family favorite, I had to delete pizza from our current meal plan for this reason.)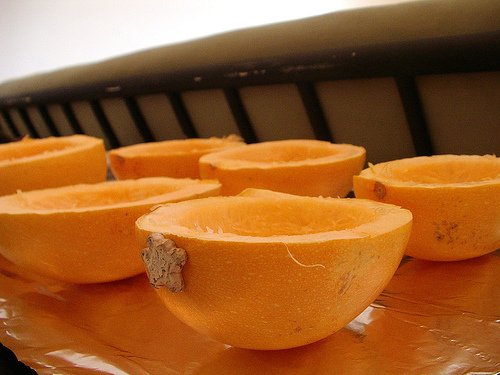 Frugal Substitutes
A lot of people like to rely on pasta and grains to keep costs down. But the truth is, there are substitutes that can be just as frugal.
I bake a lot with almond flour, which is more expensive (almond meal at Trader Joe's is $4/lb., while I can get wheat berries for just $0.89/lb.), but it has so much more protein and fat that we don't need as much of it to fill up. I haven't found a cheaper price anywhere, not even online.
Spaghetti squash is an excellent substitute for pasta and often cheaper than the pasta itself, especially the gluten-free varieties. (My favorite GF pasta is normally around $5/lb.; spaghetti squash I can often get for around $1/lb.)
Coconut milk is a great substitute for dairy. You can make it yourself, which is relatively frugal; but when I tried it, it wasn't worth the effort for the amount of money it saved me (not a ton). There are often coupons available for the So Delicious brand, so this is a great way to save money on milk.
The best deal I've found on coconut oil is buying Nutiva through Amazon's Subscribe & Save program. I got 2 54-oz. jars for around $38 (shipping is free).
We found almond butter for $5 for a 16-oz. jar at Trader Joe's today (one of the cheapest prices we've found; you can check online too though). My kids can't eat peanuts, but they love peanut butter. This is "special peanut butter" for them. Their prices on sunflower butter for those with other nut allergies is also quite reasonable.
I really like to bake with beans and bean flours, which is an excellent option for those with nut and grain allergies. It's quite frugal too. I have a recipe for White Bean Vanilla Cake (GAPS-friendly) on my site; an updated version (with a chocolate option) is in Against the Grain.
Get Creative
Sometimes, you have to get creative with what you have. It's certainly possible to eat a good variety of food, not compromise on quality, and still stick to a budget (on a low-grain diet, we're managing about $300 per month for a family of 4). You'll have your priorities, of course; I spend quite a lot on raw milk right now. But beyond that, yes, I use very similar ingredients on a regular basis. Here you can see a couple examples of my meal plans: 4/15 and 4/29.
Some ideas on how to get creative with your meals
If you have a whole chicken, make these meals:
Roast chicken with veggies
Creamed chicken (using coconut milk if you have a dairy allergy) over rice (or cauliflower "rice")
Chicken veggie soup
Chicken on green salads
Four totally different meals…all frugal…and all easily adapted to food sensitivities! (I'd so love to serve the creamed chicken here…but I'm the only one who likes it!)
If you have a pound of ground beef:
Serve meatballs with spaghetti squash
Make meatball soup with the leftovers
Two easy meals from one pound of meat…and this is all GAPS-friendly too!
The point is, you can have quite a variety in your meals, if you're willing to use the same ingredient in unique ways. Using interesting spices and flavors (lemon, lime, ginger) is a great way to spice up otherwise "boring" food too.
Sometimes I have to be flexible. If something's on special, maybe I'll buy a lot of it and it will feature heavily in our meals for the next couple weeks. Recently, Whole Foods had a deal where you could buy organic strawberries for just $1.99/lb. I bought 10. Once I found organic corn chips (normally $4/bag) for just $1/bag — I bought 8.
But on the other hand, sometimes certain things are more expensive than I thought, and I have to skip them. It took me a few weeks to find enough money for almond butter since it's more than I thought; and when they raised the price on my favorite cheese, I had to buy a cheaper substitute for awhile (still good cheese, just not my preferred style). My husband might want bacon for breakfast everyday, but when I have to buy it for $6/lb. it's not happening. Now, after we buy a whole pig in a month or so and I pay just $1.75/lb. for all the cuts, bacon everyday will be fine!
My goal when shopping is to fill my cart with cheap, nutrient-dense foods that my family will and can eat. Celery with almond butter? Awesome.
I've also had to get over the whole "meal" concept sometimes. It is not a problem if my kids eat apple slices with almond butter, some raw cheese, and some leftover meat for lunch. Not a typical meal, not something I specially cooked, but they're happy, full, and the meal is nutritious. Sometimes I simply eat some ground beef with sea salt and a smoothie for breakfast. It does not matter, as long as everyone gets to eat nourishing food.
Don't forget to check your local farmer's market for excellent seasonal deals, too. I'm search of awesome, local raw honey and maple syrup, as well as fresh spring greens (we go through a lot of lettuce at our house!).
As a final note, you can see how I've super-charged my grocery budget, how I stay well-organized, and how I compare prices for more frugal ideas.
How do you stay frugal with the grocery budget even while living with food sensitivities?