Even Real Food Bloggers Get the Blues (and How to Keep Nutrition Up in Busy, Stressful Seasons)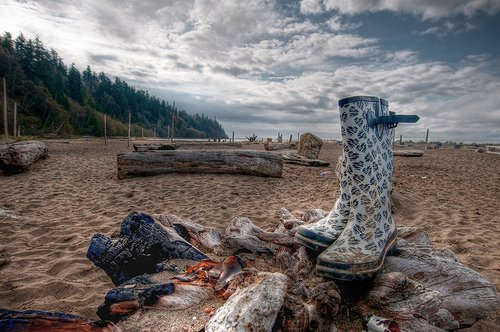 **I shared our exciting news the other day, which entirely relates to the re-posting of this post from almost exactly one year ago. Morning sickness, fatigue and some other challenging circumstances have made it a real struggle to put decent food on the table (or desire to eat it, for that matter) these past two months. These tips and thoughts definitely still apply for our family, and for those of you who find yourself facing similar situations!**
For me, one of the most important aspects of blogging is being real. Being transparent. Admitting that I'm not a superwoman, and that just like the rest of you, I deal with the regular ups and downs of life as a mom, wife and homemaker.
Sometimes life flows along merrily. Other seasons are so much more difficult, where each day (and sometimes each hour and moment) can feel as though we are trudging through knee-deep rivers of sludge in a clunky pair of old rubber boots.
For me, this current season of life has had many rubber boot days, in the midst of much joy and blessing. By God's grace, I have the strength to keep trudging along, trusting Him to supply for all of my needs and to see me through this season, hopefully refined and purified and just a little bit closer to the image of Christ than I was before.
In order to be truly transparent with you, I needed to make a shocking "real foodie" admission. We haven't been eating all of the usual real food, prepared in the usual ways, that you would normally find us eating. Life has been hectic and at times, overwhelming, and I've been doing my best to keep my head above water. That doesn't always leave time for making sprouted flour bread and homemade mayo. Sometimes it barely includes enough time and composure to get some organic boxed cereal and raw milk on the table and call it breakfast (or dinner, for that matter).
One of my priorities through it all has been to find ways to keep the compromises to a minimum, and our nutrition (if not particularly great) at least sufficient. I'll let the video tell you the rest…
One other thing I didn't mention (because the video was already getting long) is that your focus should be on which ingredients you use, but not as much on their presentation or on how you use them.
What I mean is that if all you can do is make simple, comfort, convenience-style foods, at least start with really wholesome, nutrient-dense ingredients. High quality eggs, sea salt, beef and poultry, coconut oil or pastured butter, wild fish, whole grains, etc.
Even if you end up eating too many carbs, not enough fresh vegetables, or the same proteins over and over (all things that we have done lately!), at least they're still the right ingredients and even that makes a whole world of difference! For more on this topic, see my series Nutritional Foundations.
Does anyone else find themselves in a similar season of life? What are you doing to try to stay healthy and maintain a steady stream of nutrients in the midst of it all?