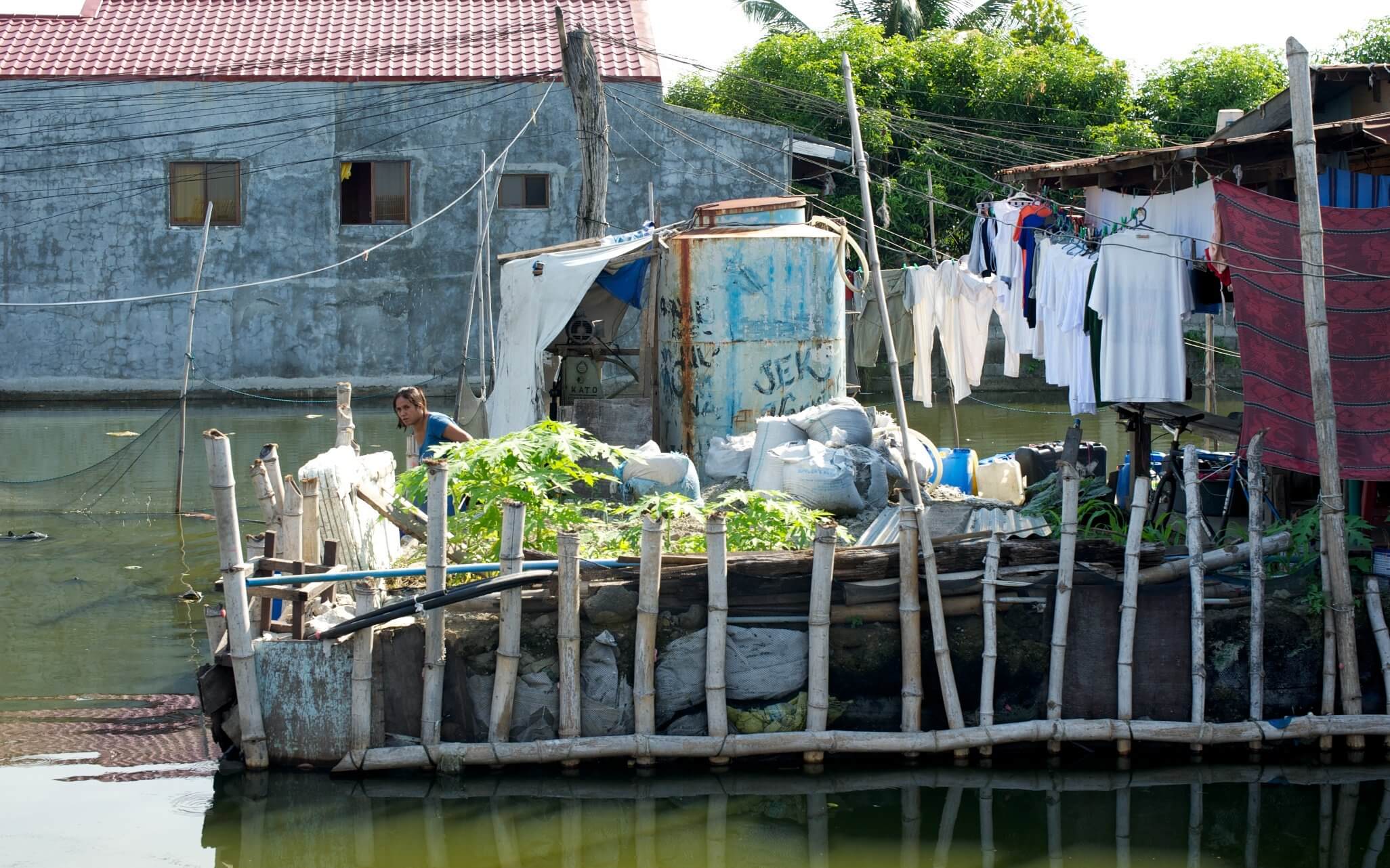 Updated: Thanks to my amazing readers rising to the challenge, we will be providing 4 families with clean, pure drinking water for a LIFETIME! How's that for exciting? 🙂
Water. So critical, so taken for granted.
We may talk about staying hydrated enough. Make sure that we are using a quality water filtration system to avoid various toxins and chemicals in our water. But what we take for granted is that we are among the privileged few in the world who can turn on a tap in their own home and with no threat to their life or immediate health, drink the water that comes out.
When we were in the Philippines earlier this summer, I was surprised to realize just how critical of an issue clean water really was for so many families. I had no idea that as a result of unclean water, so many diseases that we don't even worry about in North America are still widely prevalent and dangerous in many parts of the world– Cholera, Typhoid, E. Coli, Amoebic Dysentery, among others.
Right now almost one billion people lack access to safe drinking water. Every 15 seconds a child dies from water-related diseases (source: UN)
It's also an education issue. We take it for granted that parents know the importance of clean, safe drinking water.
The reality is that so many parents living in poverty are lacking in the education that would have taught them these simple but necessary truths. I was astounded to realize just how many young moms honestly didn't know what an impact clean (or dirty) water had on their little ones, and what they needed to do to make the water safer. I watched with a lump in my throat as moms and their toddlers were taught the dangerous of unclean water and how filtration or boiling could help to prevent illness.
Moms need to know. And once they know, they need a way to translate that knowledge into action.
We can be a part of the solution for some families. We may not be able to solve the water crisis for all of the chidlren and families living in desperate circumstances, but we have the ability to do something for some of them.
Compassion International's Water of Life initiative is helping to provide simple yet effective filtration systems to ensure that children and their families can have access to clean, pure, safe water every day:
Maybe your family could consider whether you can find the $55 it takes to provide one entire family with clean drinking water for a LIFETIME! Maybe you could do it together with another family or with a small group that you are a part of.
Buy a Book, Provide Clean Water
Or, you could buy a book! For the next 48 hours (Saturday until Monday morning), use the coupon code CLEAN to take 15% off of the cost of either my ebooks:
ALL profits from the sales will go straight towards Compassion's Water of Life program.
Let's see how many families we can provide with clean water (and yes, I will let you know the results)!
Images by Keely Scott