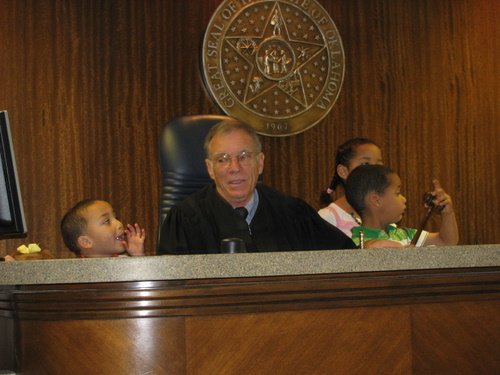 Written by Beth Corcoran, Contributing Writer
Adoption is a topic that is very near and dear to my heart. And for some time now, I've been itching to share my story and my unique family with you. Today I get the chance!
I have been blessed to be part of an amazing and unique body of Believers that is passionate about adoption. There are many, many adoptive and foster families at our church that have been a great encouragement through our journey of adoption. But I understand that this is very unique and that adoption may be something completely new or even mysterious to you.
While I don't intend to run through the process of adoption today, I would definitely like to answer your questions if you want to know more about that aspect of adoption. If there is something you would like to know more about, feel free to leave a comment.
Our Family's Adoption Story
Our First Adoption
In 2006, after trying unsuccessfully to get pregnant, we decided to pursue infant adoption. I think adoption to many is kind of a last resort, but thanks to the example of our amazing church friends, adoption seemed quite normal to us. So we got our homestudy done and applied to an adoption agency. Our little Isabella was born in May 2007 and we got to bring her home from the hospital. The joy that came from that adoption was so intense, and I am so proud of Bella's courageous birthmom who chose life for her baby.
In February of 2008, when Bella was just 9 months old, we dedicated her at our church. Our pastor preached and challenged our church to not just say that we are pro-life, but to actually do something about it. We left that day from church burdened, and less than a week later, we felt strongly that the Lord was calling us to adopt again—but this time, to adopt older children.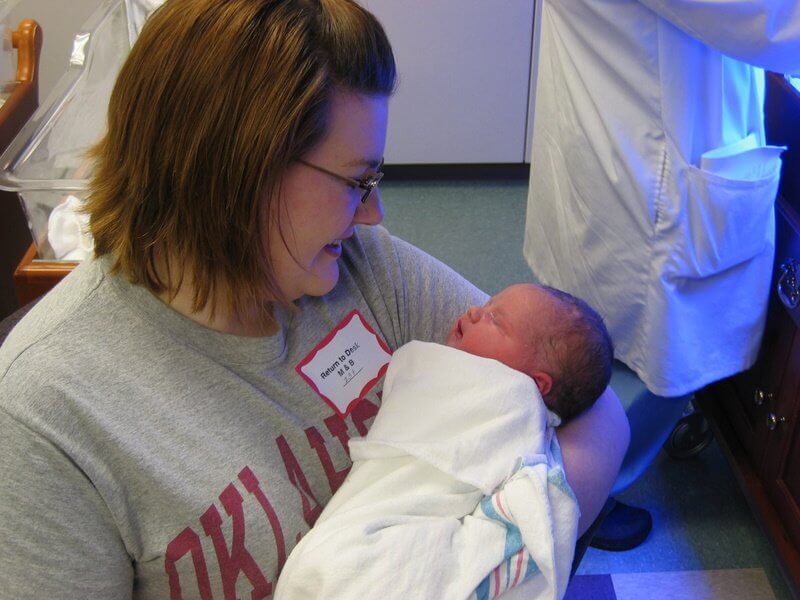 A Journey Into Older Child Adoption
We got our homestudy again, and after waiting for a reply from DHS for several months, we decided to try a private adoption agency in our state. Although they primarily facilitate infant adoptions, we knew that they had done some older child adoptions before. So, we sent our paperwork and family scrapbook to them in October of 2008.
On November 4, I was teaching Bible study at church, and someone anonymously left $100 for our adoption on the podium where I was teaching. I was overwhelmed, especially since we hadn't let anyone know that because we were choosing a private adoption rather than DHS, we would need a lot more money. That afternoon, an anonymous check came in the mail. It was for $4,000 and it said, "for your adoption" in the memo line. All I can remember is just laying on the floor and weeping, thanking God for His overwhelming goodness to us.
The very next day, I got a call from the adoption agency, asking us if we would be willing to adopt 3 older children, who were 4, 5, and 6 years old at the time. Concerned about how much adopting 3 children would cost, I asked. They told me that they would waive the fees, and all we would have to pay is the attorney fees. Which would total about $4,000. God had provided us the exact amount we needed, and had also confirmed in our hearts that these children were to be part of our family.
Two days later, we welcomed Micah, Malachi and Liliana  into our family. To say that this adoption changed things for us is an understatement. It totally rocked our world. We were quite unaware of the myriad issues that come along with older child adoptions—behavioral, emotional, physical, etc. But the Lord has always been faithful to walk us through everything. Now, nearly 3 years later, things still aren't completely "normal," but what is "normal" anyway?!
Becoming a Foster Family
Then in late 2009, we heard a story on the news about how there aren't enough foster families in our area, so babies will leave the hospital and go straight to a state run shelter. This broke our hearts. We were reminded of Proverbs 3:27 which says,
"Do not withhold good from those to whom it is due, when it is in your power to do it."
So, we felt the Lord was calling us to become foster parents to babies. We did all the training and in April 2010, we got our first foster baby. That placement lasted only one week. After that, we stopped getting calls asking us to take babies. Instead, we kept getting calls asking us to take older children. Wanting to meet the need, we took two little boys, who were ages 2 and 4 at the time.
I wish I could tell you so much more about their story, but I'm sad to say that I can't because technically they are still in foster care and I have to maintain their confidentiality. But I am so happy to report that within the next week or two, we will be going to court to finalize their adoption! We are so happy that they get to be part of our family legally, since they have been part of our family in our hearts for so many months.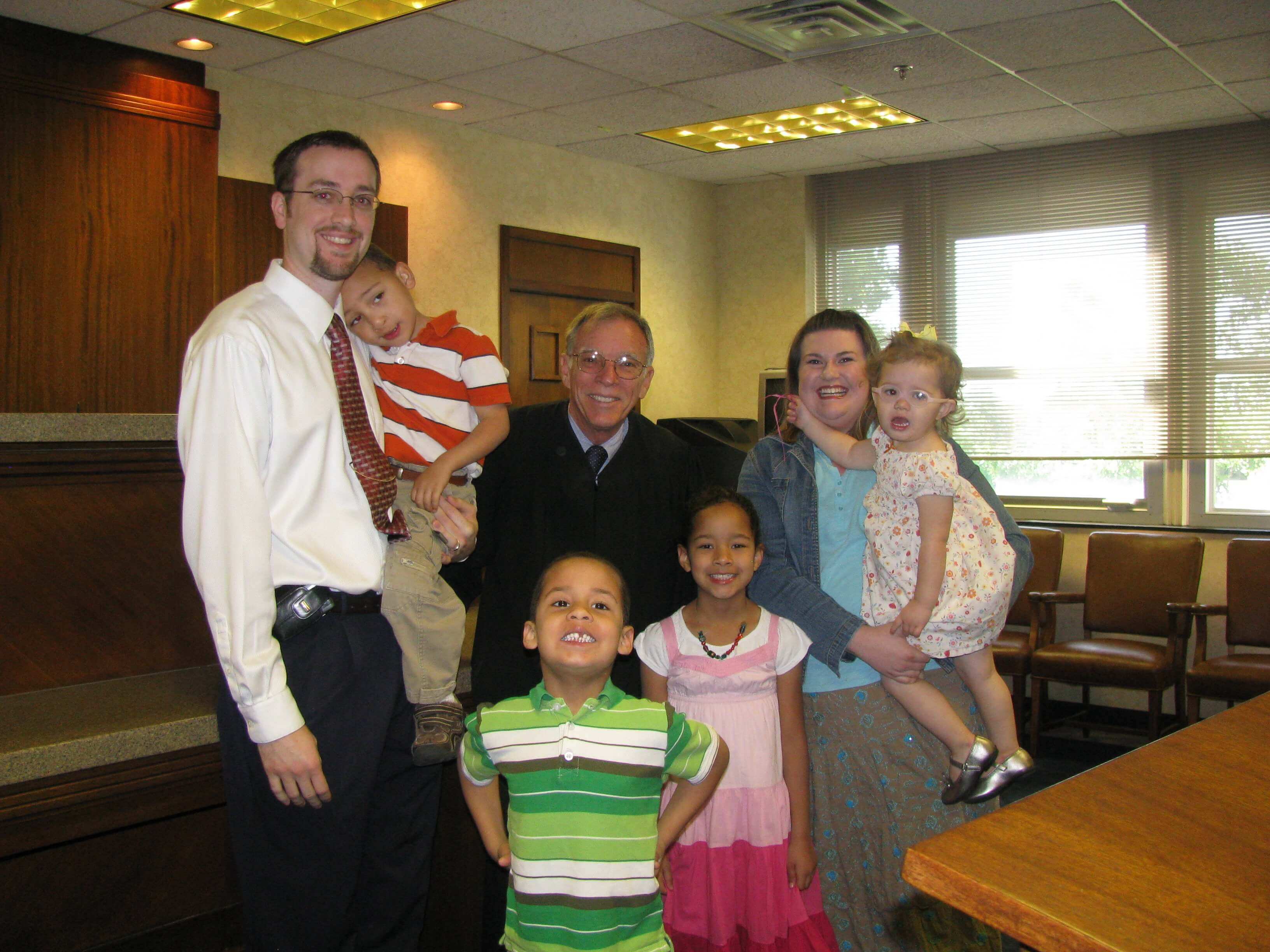 Why Adopt?
I love to talk about why adoption is so wonderful! It excites me every time! There are many great and important reasons to adopt—besides the fact that you will have a new child!
A Glimpse of God's Heart
Adoption has done more to help me to understand God's heart more than anything else. I have grown so much spiritually as a result of adoption. You see, the very act of adoption mirrors what God has done for us through salvation.
Romans 8:15 says, "For you have not received a spirit of slavery leading to fear again, but you have received a spirit of adoption as sons by which we cry out, " Abba! Father!"
I remember looking on tiny baby Isabella and feeling such love for her, even though she hadn't grown in my womb. Isn't that how God is towards us?!
Older child adoption has given us a further glimpse into God's immeasurable love for us. It's easy enough to love a tiny (and adorable, I might add!) baby, but it is a completely different thing to love and care for a child who returns your love with hatred and disobedience and is bent on destroying everything in sight because of his anger. But God has given us a heart to love our children despite those things.
And when I get really frustrated with the latest unimaginable thing one of my kids has done, God gently reminds me that He loves us even when we are in disobedience. Jesus died for us and called us while we were still sinners. We didn't have to be perfect before God loved us. When we disobey, He still calls us back into a loving relationship with him.  It's been very convicting and humbling to see God's heart through adoption.
Pro-Life Action
My husband and I are very involved with trying to end abortion in our country. Just as our pastor challenged us a few years ago, I'd like to extend that challenge to you as well. If you are pro-life, is it in word only, or is it in deed as well? There are certainly many ways to be pro-life, but one very basic way is to adopt. By providing a safe, loving and warm home for a child, you are providing a very courageous birthmom with the assurance that she made a good choice for her baby.
A Biblical Mandate
No, adoption is not mandated in the Bible, and you won't hear me proclaiming that you need to go out and adopt in order to be obedient to the Bible. However, throughout the Bible are many commands to Believers to defend the cause of the fatherless and the orphan. Our family's verse is James 1:27:
"Pure and undefiled religion in the sight of our God and Father is this: to visit orphans and widows in their distress, and to keep oneself unstained by the world."
One great way to visit orphans in their distress is to adopt. There are so many hurting kids out there that so desperately want a loving home.
How to Get Involved With Adoption
For some of you reading this, you may know immediately that God has called you to adopt.
But, perhaps your children are grown and out of the house, and you don't want to adopt more. Or perhaps you have 10 kids already. Let's face it, not everyone is called by God to adopt. And that's fine. But we are all called, as Christians, to take care of orphans–however that looks.
For me, it undoubtedly is through adoption. But maybe for you, it is through giving money so others can adopt. Our adoption was made possible because someone obeyed God's calling of helping orphans by giving us money. Maybe you are supposed to start an orphanage. Or maybe you're supposed to start a ministry at your church. Who knows….it's different for everybody. But we're all supposed to be involved.
I'm curious…Have you adopted or known someone who has? I'd love to hear your stories!