Bulk Herb Store: 5 Holiday Tea Collections to Give Away!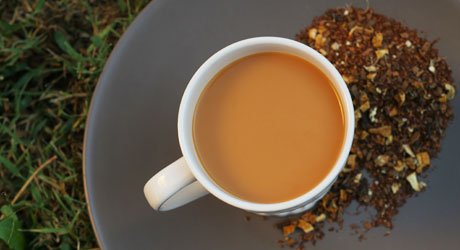 I like me a good cup of tea. Many of the people who visit my home comment on my "tea basket", usually overflowing with various kinds of tea– loose, bags, black, herbal, rooibos, green, medicinal, dessert-like, etc.
I think that part of what I like about tea is its complex and every-changing personality. It can be subtle and calming, strong and healing, sweet and spicy, or smooth and invigorating. The combinations of herbs and types of tea that can be used are practically endless.
Many of you know that I've become much more interested in herbs this past year, and I've been doing my best to share that knowledge with you (I know, this seems off-topic, but stay with me). One of the places I have been gleaning a lot is through the wonderful videos that the Bulk Herb Store has been releasing this summer and fall.
Most of them are very informational, teaching about various herbs, how to make tinctures, poultices, medicinal teas, nutritious smoothies and more. One caught my attention in particular, though:
I have never seen anyone so passionate about her strong, sweet and spicy chai tea. And I totally get it, because I feel the same way. Don't give me some wussy, watery chai. Bleh. I want the real thing, as strong as strong can be.
If she feels this way about her chai tea blend, I hoped that this true tea lover would put the same love and care into all of her tea blends. Lucky for me (disclosure: I probably squealed), Bulk Herb Store asked me to try some of them out and let you know what I thought!
It's a real hard life, sitting around sipping on tea all day long so that I can tell you about it. I put in the time and effort, though, because that's just the kind of person I am.
I tried 3 of the 4 teas in their Holiday Tea Collection and here's what I thought:
1. Creamy Pumpkin Pie. Decadent. This has been one of my very favorite treats this past few weeks. I'm already halfway through my bag and I intend to buy more. I've shared it with friends and family. I can't get enough of this stuff. Way too good with real cream and a bit of sugar or honey.
2. Frosty Kandy Kane. I didn't fall as in love with this one (although they tell me that's it is very popular this year). It's not that it didn't taste good, because it did. This tea is best enjoyed cold, and while I like a good, iced tea in the summer, I am a wrap-my-hands-around-a-steaming-mug kind of gal in the winter. I did, however, try this one warm and personally liked it better than way.
3. Christmas Tea. This is a beautiful ruby red tea, with lots of hibiscus, orange peel, rose hips and then some other holiday spices and herbs like cinnamon, cloves and peppermint, in a black tea base. The taste is just a bit fruity, with mild spice flavors, and it smells like, well, Christmas. I enjoy this one when I'm in the mood for something lighter and more refreshing.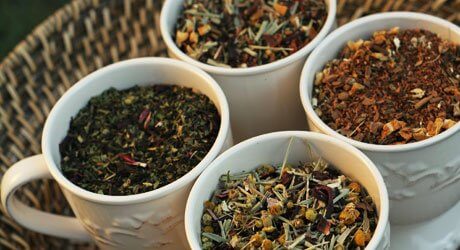 Image courtesy of Bulk Herb Store
I'm excited that just in time for the holidays, I get to give away 5 Holiday Tea Collections!
Here's how to enter to win:
(Please leave a separate comment for each entry)
1) Leave a comment and tell me which tea sounds best to you and why.
2) Subscribe to the Bulk Herb Store's YouTube channel (you can also find them on Twitter and Facebook).
3) Subscribe to Keeper of the Home either by RSS or by email (and check out our new monthly giveaways only for email newsletter subscribers!).
Giveaway ends Friday, December 17th at 9am PST. I hope you win some delicious tea!
Giveaway has now ended.
Bulk Herb Store is offering a coupon for Keeper of the Home readers for 10% off the subtotal of any order placed from now until December 20th. Add this coupon code "KOTHTEN", or mention it if you're placing an order over the phone.
Disclosure: This post was sponsored by the Bulk Herb Store, and yep, they sent me some tea to try out. All opinions expressed about both the tea and the Bulk Herb Store are mine, and they told me to say whatever I want, so I did. 🙂
Top image courtesy of Bulk Herb Store