All Ready for Another Year of Home Educating!
As Abbie will be turning 5 this year, and has recently learned to read and develop a much keener interest in exploring new topics ("Mommy, how does my body move? But I mean, what makes my muscles move my legs? But why…"), this will be our most formal year yet, although our main focus will still be on character development, Bible teaching, and learning to love learning.
Since I asked a while back for some suggestions, and have now made all of my purchases for up into the Fall and Winter, I thought you might like to see what I've decided on. My only favor I have to ask is that if I've chosen something that you really didn't care for, would you mind not letting me know? If it was a really bad choice, I'm sure I'll figure it out soon enough on my own! And just maybe, I'll actually end up loving it and finding that it works well for our family. Thanks! 🙂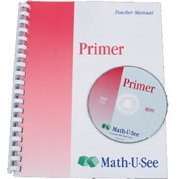 Math
After all my hemming and hawing and researching, in the end, I went with Math-U-See. Although she is already beyond a lot of the concepts in the Primer book (the first book), we've decided to start her there anyways, to help her establish a really solid foundation in the program.
We've been using it now for a few weeks, and so far, I like it. It's not colorful or flashy, but I think it is teaching these beginning concepts well. Abbie feels successful, and enjoys doing it most days. She loves the manipulative blocks and the videos that we watch at the beginning of each unit. I love that I totally understanding what is being taught and why it's being taught that way. So far, so good!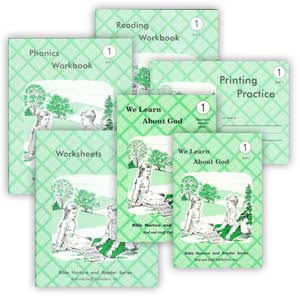 Language Arts
I've decided to go with Rod and Staff Gr. 1, because I love the wholesome nature of their materials, and how Biblically based the program is (as in, it uses the Bible as it's source of topics for reading- I'm not saying that there is a Biblical way to teach Language Arts, because if there is, I haven't found those scriptures yet!). I know that at this young age, I could simply pull together my own program, and even find lots of free resources online.
The fact is, I'm new to all this. We're moving into a busy season of life with a new baby and a new business, and this works for me. We'll be using their Readers, as well as the Reading workbooks and the Phonics workbooks. For penmanship, I will either print off free activities from the web, or make my own, and we will probably do a lot of copy work from the Bible.
We'll also be doing a whole lot of reading, both me reading aloud to the kids and Abbie reading to me. Along with all that reading, we will be working on the skill of Narration, where Abbie will learn to either tell, draw or write for me about what she has just heard or learned about.
Bible
Our Bible study will somewhat be covered by the Rod and Staff reading program, because it is really, truly all about the Bible! How fantastic is that?
In addition, we will continue reviewing and learning new questions and answers from the catechism in Big Truths for Little Kids
. We are also doing scripture memory, in line with the children's program at our church.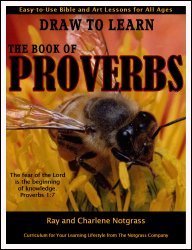 And lastly, I just got a really fun new book yesterday that we just couldn't wait to begin! It's called "Draw to Learn" and it will take us through the book of Proverbs. Each day, we will read a few verses from Proverbs, focusing on one key phrase or verse, and read a short paragraph talking about what the scripture means and then giving Abbie a drawing assignment. The drawings are meant to help instill the meaning of the verse and to work on learning to draw more purposefully at the same time. These are really neat books, so check them out! They have several to choose from (Psalms, Life of Jesus, etc.).
Fine Arts
Well, the book I just mentioned will be a part of this, as I give Abbie opportunities for drawing. In addition, I will be aiming to do an art project once a week or so, where we will work on other art skills like painting, cutting, pasting, crafting, etc.
At some point in the year, she will be beginning music lessons (probably piano), because there is certainly no reason not to once her Daddy is running a music school! 🙂
We're also going to explore some poetry, in a light but fun way. I picked up a coloring book made by Dover, where the pictures are illustrations that go along with a collection of famous poetry. I'm thinking that every so often we will pull this book out and work at listening and repeating the poem with correct rhythm, talk about the rhyming or other interesting things about it, what it means, etc. and then color the picture.
Science/Social Studies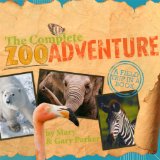 I'm not ready to jump full force into these subjects yet, but we will explore them in a fun and easy-going way. For science, one resource that I picked up is a book called The Complete Zoo Adventure
from the BC Creation Association. This is a Creation based study of different zoo animals, and is meant to help you put together an enjoyable and informative zoo field trip. Because we have a year membership to the local zoo, we will just work our way through this book bit by bit, as we visit the zoo throughout the year, exploring different groups of animals, birds, reptiles, etc.
I would also like to explore some basic physical geography. I've bought two large wall maps of both Canada, and of the world, which I've put up in our learning room. As we study different animals, we will mark on our maps where those animals come from. We will also be reading the book Missionary Stories with the Millers
as a read aloud, and as we do, we will mark on our map where each story takes place and learn a little bit about that country.
I've also picked up a few books on physical geography, with lots of experiments for younger children. We're just going to use these as an add on, and every once in a while I'll let Abbie choose a topics/experiment that she is most interested in learning about.
The Big Picture
Overall, we're still going to be keeping things light and easy, with a few areas more structured than before (mainly math, language arts and Bible), making sure that we have lots of fun along the way. I want to remain as flexible as possible, am allowing for a lot of delight-directed learning, and keeping in mind this list of 10 Things To Do With Your Child Before Age 10. We'll be doing a lot of reading, library visits, hopefully field trips and whatever else we think we might like to do!
If anyone's interested, I'd be happy to post up the schedule I've made for next year, let me know in the comments and I'll make sure I get it posted up.
Have you planned out your home educating for next year? What are some of your goals and plans? Any new resources you're excited to use?