A Simple Plan for Healthy Food: The GNOWFGLINS Fundamentals eCourse
Edit: Wardeh just sent me a link to watch a video sneak peak! Learn how to make Soaked Muffins and get a feel for what this eCourse will be like. Let Wardeh show you how to make soaked muffins!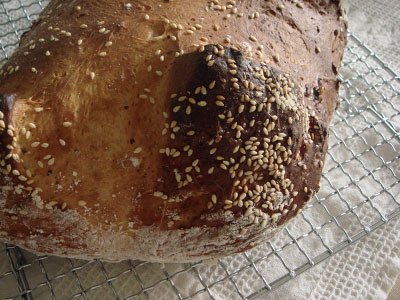 All those who read Nourishing Traditions for the first time and felt entirely overwhelmed, raise your hand!
(Yes, that's my hand raised along with all of yours!)
If there's one thing that I hear over and over again from the women that visit this site, it is that they want to learn how to eat and live healthier, but they often don't know how to start or feel daunted by all the information that's out there and the new skills that need to be acquired. What on earth is kefir? How do you make fermented veggies? Why don't my soaked flour baked goods turn out well? How do I use some of these whole foods ingredients? And why are some of these extra steps and different preparation procedures necessary in the first place?
Have you ever just wished for another woman to step into your kitchen and show you step-by-step how to prepare real, whole, nourishing foods? No more frustration, no more wasted time and ingredients, no more recipe flops. Just simple instruction on how to make regular foods that your family will want to eat.
I have to tell you ladies that I am just beyond excited to tell you about this incredible Fundamentals eCourse that is being offered by Wardeh Harmon of GNOWFGLINS (God's Natural, Organic, Whole Foods, Grown Locally, In Season). The goal? To give you a simple plan that you can follow so that you can cook healthy food. There is nothing fancy about it. It's not a gourmet course. What you will get is a regular mom, standing in her own kitchen, showing you in a simple and straightforward manner how to make foods like soaked muffins, dry beans, water and dairy kefir, whole chickens (and stock made with the bones), soft cheese, sourdough bread, and lacto-fermented vegetables.
Here's an overview of what this eCourse includes:
* Overview: eCourse Overview
* Lesson 1: The GNOWFGLINS Foundation
* Lesson 2: How to Soak Whole Grains, Nuts and Seeds
* Lesson 3: How to Make Soaked Whole-Grain Flour Baked Goods I
* Lesson 4: How to Make Soaked Whole-Grain Flour Baked Goods II
* Lesson 5: How to Soak and Cook Dry Beans
* Lesson 6: How to Sprout Beans
* Lesson 7: How to Cook a Chicken and Make Chicken Stock
* Lesson 8: How to Make Skillet Dishes: A Dinner Formula
* Lesson 9: How to Make Water Kefir
* Lesson 10: How to Make Dairy Kefir
* Lesson 11: How to Make Soft, Spreadable Cheese
* Lesson 12: How to Make Sourdough Bread
* Lesson 13: How to Sprout Whole Grains for Sprouted Grain Flour & How to Bake With Sprouted Grain Flour
* Lesson 14: How to Make Natural Pickled Foods
These lessons will take place in video format, and you will also have access to audio lessons and printable PDF files with further information and an overview of what was covered in each video lesson. Additionally, there will be a members-only forum in which you can connect with others who are also participating in the course and have support as you learn!
Alright, time to cut to the chase… it sounds amazing, but what does it cost? Only $27 per month, for 5 months! If you break it down, the cost is a mere $9 per lesson. (Please note that I had originally stated the cost was $6.75 per lesson, but that is actually the per week cost, as the course goes a few extra weeks with more support offered) If you were to take any sort of cooking course at a local college or community center, you would probably pay a minimum of $40-$60 (or significantly more) per month and likely receive a lot less support and resources along the way.
Additionally, Wardeh is offering a no-questions asked, money back guarantee, so if you are not satisfied with the eCourse you can receive a full refund. I highly doubt you would want one, though, after watching some of the videos myself and checking out the other resources like the printable sheets, audio lessons and recipe links, I am sold! She has done an exceptional job on this course. Way to go, Wardeh, and thanks for helping to make real food more accessible for all of us busy mamas!
Have I convinced you yet to at least take a good look at this eCourse and learn more about how you can grow in your ability to cook healthy foods for your family? Check it out here:
GNOWFGLINS Fundamentals eCourse
**You should know that I am an affiliate of this eCourse and will receive some financial compensation for each person who signs up for the course through my links. However, I have also previewed the course myself and can tell you with 100% honesty that I would not be giving the course such a glowing review if I was not thoroughly impressed with it and sure that it would be helpful for many of my readers.
Registration is taking place from now until February 22 and space is limited, so you'll want to look into the course quickly. It will run for the next 5 months (15 weeks), and so the next one will not begin for another 6 months.