Merry Christmas (and a bit of housekeeping)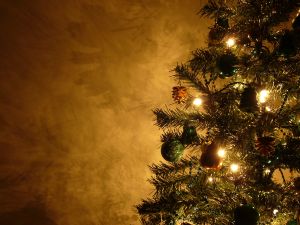 We're gone, even as you read this post!  (Isn't time-delayed post publishing a beautiful thing?) One entire week (8 or 9 days, actually) of vacation. Much needed, and much anticipated. 
While we are gone, I will be taking a hiatus from my beloved blog. Though I love, love, love to write it and keep up with all of you, every once in a while I need a true break where I can just rest, relax, and be refreshed, ready to jump back in to writing once again with new ideas and excitement.
Before I go, a few things worth mentioning:
1) I completely stripped my cloth diapers and tried using them again. Within a week, same problem. The rash was back. It became unbearable, so we went back to disposables, and it was gone again within days. Ugh. I'm buying training pants, and will probably begin in the New Year. So sad, but hey, maybe he'll be trained early? A mom can hope, right? 🙂
2) I bought Josh Groban's "Noel" last night, and it's wonderful. Thanks Allison, for the suggestion (and thanks to all of you– it was such a hard decision to make)!
3) Sorry I couldn't get to the immunity boosters or the sling giveaway… in the New Year, I promise!
4) We turned on the heat in our house last weekend, when the snow started and the temperature dipped below zero (we hit -17 with wind chill). Enough was enough. We're a bit warmer now. 🙂
5) I had a wonderful birthday dinner with my husband last night, and a birthday lunch with a few girlfriends today!
6) I am probably still going to try couponing again, though I haven't put any effort into preparing to do so, as of yet. So we'll see.
7) Someone mentioned my ebook just recently. Ebook? What ebook? You mean that thing I've been trying to get finished for the last 8 months? Oh, that one! It is actually almost done, and my husband and I are hoping to complete it over the Christmas break and have it up on my site sometime in January. I feel like I've said something like this before, but I promise it's really closer to being published than ever before!
8) This one is important. Even if you skipped the rest, stop here!
I am looking for guest posters, one per week for all of January. Any takers? If you're interested, please email me at keeperofthehome (at) canada (dot) com. I'm looking for posts on nutrition, natural living, mothering young ones, home educating, going green, frugality, etc. If you already have an idea of what you would write on, please let me know that in the email. Thanks so much!
And I think that's it!
I hope you have a blessed time with your families, celebrating the birth of our Lord and Savior!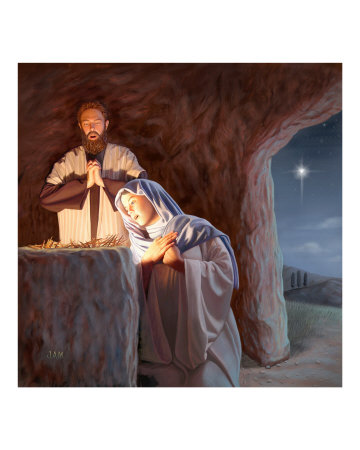 Come, let us adore Him.
(Image from art.com)