Lilla Rose Hair Clips Review
WOW, what a fun week of giveaways! I can't wait to hear back from our lucky winners about their prizes. Lilla Rose is our second-to-last of this week's giveaways, so be sure to sign up now!
;
When I first opened my box from Lilla Rose, I thought, "This will be a fun review to do with my girls." They love hair accessories and always want me to help them fix up their hair. I was hoping I might find some cute stocking stuffers as well.
At first I didn't even consider it for myself. I'm a super simple ponytail girl. I've never been very good with my hair. I wear it down, in a ponytail, or in a bun. Now that I'm a busy mom running around after six kiddos, it's pretty much whatever is quick and easy.
It's not very often that I will put a fancy clip in my hair. I get tired of the cheap plastic clips from the dollar store that break because my hair is so thick and heavy. Sometimes they pop or bust apart before I can even get them all the way on.
Plain hairbands and bobby pins are about all I use when I need to keep my hair out of my face. I like pretty hair accessories, but I feel too old for the glitz and sparkle that my teen girls are wearing.
I was actually pleasantly surprised to find such classy, sophisticated styles that I would like and feel good about wearing. As it turns out, Lilla Rose has pretty hair clips for all ages, including moms who don't want to look like teens! The good, solid quality of these hair accessories is really evident when I used them in my super thick hair. No popping or busting apart!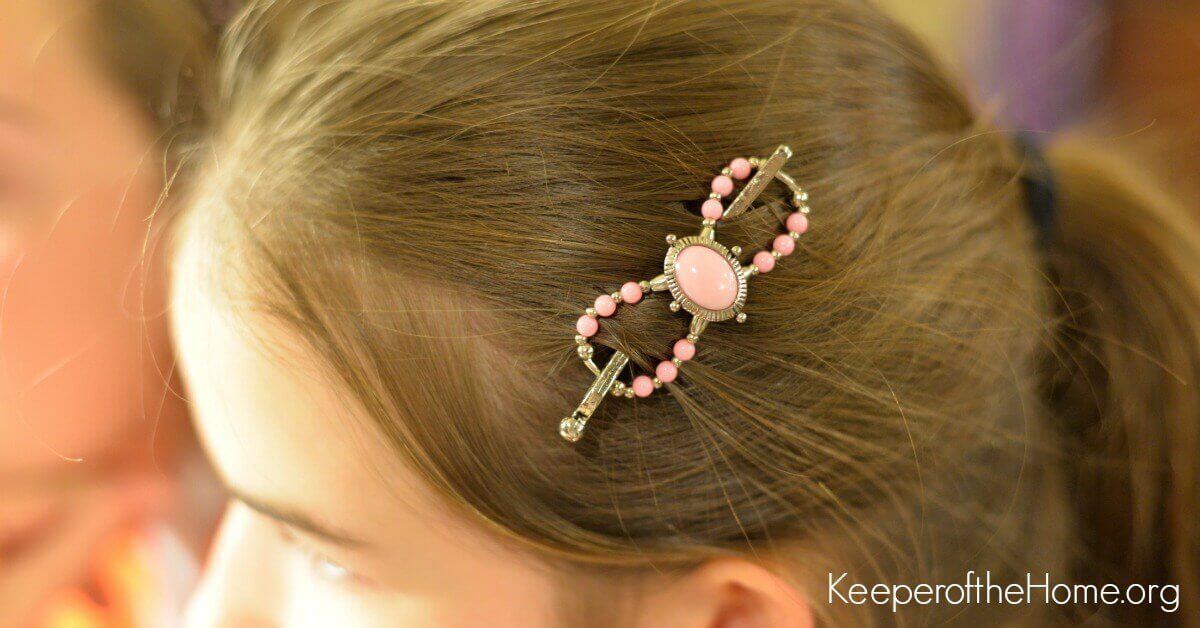 Plus, they're easy enough to use: my daughters picked the Flexi hair clips straight up out of the box, slipped them into their hair, and immediately asked if they were allowed to keep them!
One of my girls with thick, waist-long hair, tried out one of the hairbands with an adjustable comfort strap. She was distracted by her sisters and forgot she had put it on. When I asked her what she thought, she said, "Oh, I forgot I was wearing it! It's really comfortable!"
Typically we find headbands to be too tight and give us headaches. Hair Bands with their adjustable comfort straps seem to have eliminated the discomfort of the traditional headband and still be pretty and fun to wear.
4 Reasons I LOVE These Lilla Rose Hair Accessories
1. They come in different sizes.
The Flexi Hair Clip comes in 7 sizes. You can find something to fit each hair type. Thin, straight, thick, or wavy. There is a mini clip, for little girls or side styles, and also a mega clip for thick hair and up-dos.
2. Each accessory adjusts to your hair.
The Flexi Hair clips not only come in different sizes but each one is flexible and has three notches in the pin to adjust and prevent the clip from sliding out. The Hair Bands have adjustable elastic comfort straps to insure a great fit without those headaches.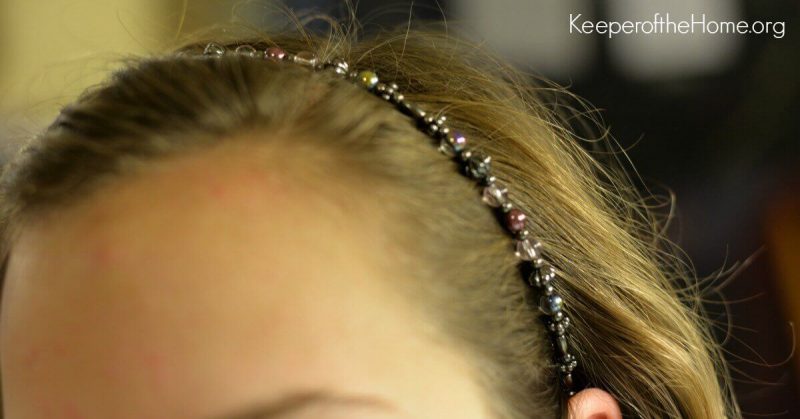 3. There is a matching 'Haircessory' for the Flexi Hair Clips.
On their website you'll find clips, hairbands, bobbies, pins, and sticks that coordinate with the same pretty designs. Wear a Hawaiian Flower Flexi-Clip with matching Hair Band or Bobbis. The Freestyle Tiara, my personal favorite, with its beads in a 'splendid array of color' comes in all 7 Flexi-Clip sizes, Bobbies, Hairbands, and You-Pins.
4. They're budget-friendly.
From under $10 to $26 anyone can find a budget-friendly gift, stocking stuffer or accessory to dress up their own hair for the holidays. The cost for a Lilla Rose clip or set of pins is a great value considering the quality and the timelessness of the pieces. These hair accessories will grow with my girls from middle school to high school. The quality of the materials will keep them in use even through adulthood.
I'll be trying the Freestyle & Silver Flexi-Oh to beautify my ponytails and the Open Flower You-Pins in my buns!
Check out the entire line of Lilla Rose 'Haircessories' on their website, along with a sizing guide and styling videos.
Just for you: special savings!
NEW Customers: Buy 3, Get 1 Free:  Email your customer number, order number, and free item choice (up to $16 retail) to FlexiCliptomania@gmail.com.
RETURNING Customers:  Order 3 items or more and get your shipping fees reimbursed:  Email your order number and PayPal ID to FlexiCliptomania@gmail.com. If no PayPal ID, please include your name and mailing address for a check reimbursement.
Want to win some pretty 'haircessories' from Lilla Rose?
Disclosure: This giveaway is sponsored by Lilla Rose consultant Linda Menke. She provided me with a variety of hair accessories to play around and dress up my hair with. The opinions above are those of myself and my daughters. 🙂