A sign of what's to come?
So, I walked into my dining room last Thursday to discover this: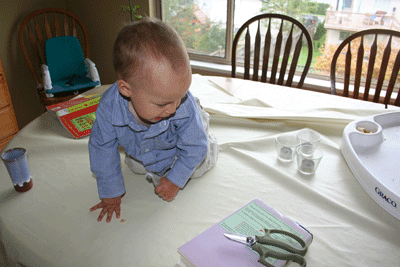 Yes, that is my darling 16 month old son, who made his way up onto the table all by himself. He climbed up one of the chairs, right up onto the table and I discovered him standing up on it, but he got back down when he saw me. He was having a grand old time. Just like the time he attempted to climb up these shelves when he was 12 mths old.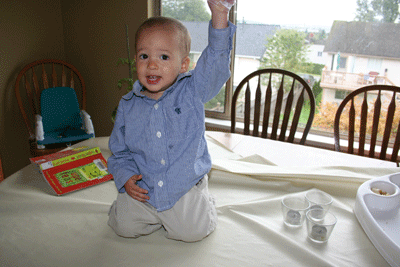 This little man is turning out to be quite the climber, far more than his sister ever was. It makes me think of the time that his Daddy, at 5 years old, did a Winnie-the-Pooh and climbed up a very tall tree with a fistful of balloons on strings, hoping to make his way down with his balloon "parachute". Instead, he ended up with a broken arm when the balloons got tangled 1/3 of the way up.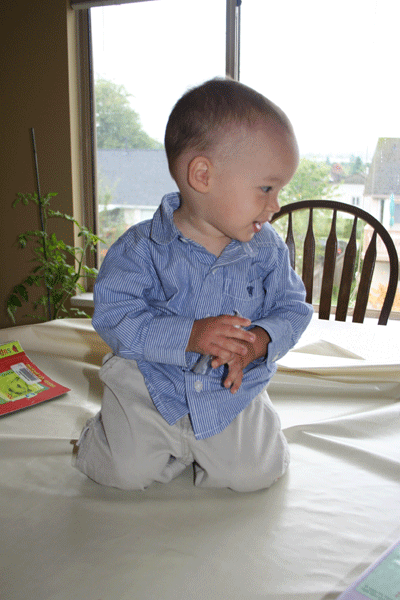 Tell me, all you mothers of boys, is this just a sign of things to come? Should I prepare myself now? What other kinds of adventurousness do I have to look forward to?