Preparing My Heart for Christmas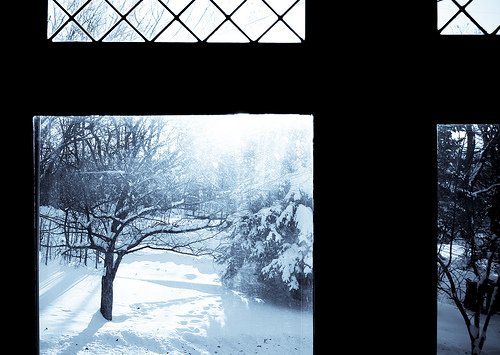 It's been a hard year.
As I begin to look back and reflect upon 2010, and anticipate celebrating Christmas this year, my heart is a bit heavy. It feels as though this year has been one of loss, struggle and discouragement.
We've lost family and friends to cancer, and heard of more diagnoses just recently. Walked through financial difficulty, legal issues and infertility with close friends. Saw the end of a loved one's marriage. Faced continued health challenges for my husband, and our two youngest children. Worked (often beyond our physical limits) trying to establish our family businesses, to the point that my health has suffered in recent months. Watched the economy continue to dive, and tried not to read the news more than we had to.
I don't say any of this to garner sympathy. Our circumstances are nothing unique. Most likely, many of you can only nod with me, thinking of similar or even far more difficult challenges that your own family has faced this year.
Last week, I let the pain and suffering around me begin to take hold of my heart… I was exhausted, feeling hopeless, and so very discouraged.
Through those who love me, I was ministered to and cared for. I felt God began to whisper something to me, deep into the depths of my broken spirit that was so overwhelmed with the chaos and ugliness and uncertainty of this earthly life… I felt Him saying, "I want you to be overwhelmed by my GOODNESS".
Even as I write this now, seeing His goodness above these circumstances isn't coming particularly easily. It's a choice, and some days, a fierce and moment-by-moment one at that.
My Goal for This Coming Holiday Season?
To look beyond the simple stories of a babe in a manger, so that I can see and rejoice in and place my hope in a Savior who is far mightier than the struggles I find myself or those I love facing.
Last year our church put on a unique Christmas concert, that connected the birth of Christ directly to His death on the Cross and His resurrection. It must have been shocking to some… who begins a Christmas concert with a crucifixion scene? Where were the angels, the shepherds and the wise men?
But without looking forward to Easter, Christmas has little meaning. If we see only the bleeting sheep and the lowing cows and the humble manger, and forget that His ultimate purpose was to reach down and redeem us, not just for this life but ultimately for eternity, then we're missing the point.
The goodness that I want to be overwhelmed by this Christmas season is that I have a God who is both GOOD and SOVEREIGN over every circumstance, every seemingly hopeless situation, every tragedy, every loss, every shed tear.
Christ the Lord has come in the flesh… and He is coming again in victory.
Celebrating and reminding ourselves of what the Father did for us long ago by sending His precious Son to earth strengthens our grasp on the truth that He will come again one day, and He will make all things new.
Preparing Our Hearts for Christmas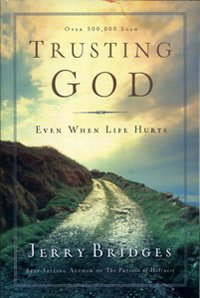 This last while I've been working through Trusting God: Even When Life Hurts by Jerry Bridges (a wonderful read for anyone who is struggling with God's sovereignty and goodness in the midst of adversity).
I also like to make a habit of reading a book each December that orients my heart toward the joy and meaning of Christmas. This year I've decided on Heaven by Randy Alcorn, an unusual choice for me in that it focuses on what is to come, instead of what He has already done. I want to feast my mind on what my gracious Heavenly Father has in store for me, to give me hope and eternal purpose even in the midst of life's struggles.
With my children, I will also be using Ann Voskamp's beautiful advent devotional, The Glorious Coming (which is unfortunately not currently available, as she may be doing a re-write of the book). It is an amazing resource for helping us to really stop and see Christ in Christmas.
How will you prepare your heart to celebrate Christ this holiday season?
Top image by *clairity*