As a way to say thank you to you, my lovely readers, and to celebrate my one year blogiversary, I thought a giveaway was in order since it's been a couple of months since my last one. 🙂
Probably most of you don't remember or weren't reading yet, but way back when last Fall, I did my very first giveaway. In fond memory, I'm going to do a giveaway of the same nature once again.
Here's how it works: I'm going to link to a handful of books that I am either into at the moment or that I just love and want to share or that I'm eager to read myself, and you can take a look through them and let me know which one you would most want to receive if you were chosen! Next Monday, I will randomly choose one lucky reader, and she (or he, if I actually have any male readers!), will receive the book that she has selected. Sound good?
Here are the options: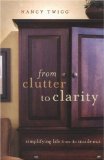 From Clutter to Clarity: Simplifying Life from the Inside Out
– This is the book that I am loving right now, and working my way through for Living Simply Saturdays.
Nourishing Traditions: The Cookbook that Challenges Politically Correct Nutrition and the Diet Dictocrats
– I couldn't not include this book. I've owned it for a couple of years now, and continue to delve deeper and deeper into it, learning to incorporate more of it's principals into the way I prepare food for my family.
The Mission of Motherhood: Touching Your Child's Heart for Eternity
– Thanks to Lindsay's book study series, I'm thinking this book sounds like an excellent read to add to my list for the new year!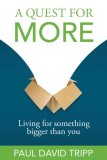 A Quest for More: Living for Something Bigger Than You
– I'm not finished with it yet, but this book is deeply challenging, as it encourages us to truly live for the Kingdom of God, rather than our own little kingdoms.
Big Truths for Little Kids: Teaching Your Children to Live for God
– The fantastic children's catechism that we are using and loving.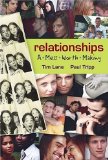 Relationships: A Mess Worth Making
– One of the many, many books on my next-to-buy list!
Rodale's Vegetable Garden Problem Solver
– The gardening book I fell in love with this summer, for it's incredible practical suggestions, simple layout, and for answering so many of my questions! If you're a fairly new organic gardener, you'd love this resource!
The Total Money Makeover: A Proven Plan for Financial Fitness
– I've offered this before, in my first giveaway, and due to the current economic situation, I felt it appropriate to offer if once again. If you are drowning in debt and payments, struggling to manage your money and not live from month to month, or wanting to learn how to steward your finances more carefully in light of difficult financial times, this book is for you. It's principles are invaluable, and I believe, quite Biblical.
I could add many more to the list, but I think I'll stop there! Hopefully everyone will find something that appeals to them in that mix! If you're unfamiliar with any of them, check out the link and read up on them a bit, then come back to enter the giveaway.
Here's how you enter:
1) Choose the book you'd love to win (if you can choose just one!)
2) Leave a comment with your name, and which book you want and why you want it.
3) Make sure you include your email address when you leave your comment (not in the comment itself, just in the comment form)
4) Giveaway will end Monday, October 27 at 3pm, and I will announce the winner the day after.
Note: This giveaway has now ended. Thanks so much to all who entered! The winner will be announced in a day or two.