I can hardly believe it's been a year since I first started Keeper of the Home!
Most of the time, it has completely flown by (though there have also been some days when I felt a bit blogged out). Overall, I've learned to love blogging, as a place to work through new ideas and thoughts, share what I'm learning and doing, (hopefully) encourage others, and even record some family memories and milestones.
I've already mentioned that this week, I'm opening myself to answer any and all random questions that you might have for me. If you haven't already commented and asked your question(s), please go ahead and do that, as I've left it open for another day or two while I start my way from the top of the list.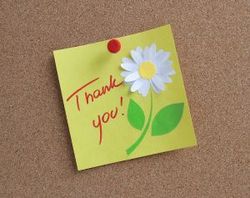 At the risk of being cheesy, can I also just say thanks? To all of you who have read my blog, left comments, sent emails, encouraged me, asked great questions, inspired me, challenged me, pushed me to keep studying nutrition and natural living, and especially spurred me on towards seeking God and growing in grace. Many of you feel like friends, and I so value the fact that you would keep reading so faithfully. So thank you, thank you, thank you! Because of you, I have thoroughly enjoyed this first year of blogging and am really looking forward to what's ahead, and thinking of ways that I can continue to develop my blog, new writing topics and projects and a hundred other things spinning around in my head.  (Ahem… cheesiness is now finished 🙂
Would you mind doing something for me now, just to indulge me? I would love to make this an official "de-lurking" week on my blog! For those of you who are unaware of that term, it refers to someone who reads a blog but doesn't make themselves known through comments.
So, would y'all be so kind as to leave a comment, introducing yourself, how long you've been reading and how you first stumbled upon my blog? I can't wait to "meet" those of you who have been getting to know me through my rambling writings!
As well, if you have any ideas of topics you'd like to see covered in the upcoming months, please let me know. I'm always looking for new ideas for series and posts, and your comments and questions are often my inspiration!
Thanks so much, everyone! And just to give you a heads up, there's a giveaway coming, so wait for it…