Getting homestay students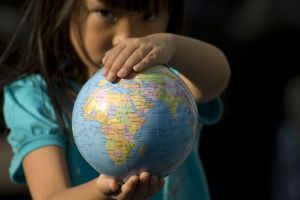 How do you go about hosting students? I'd love to hear more about this or get a website. Not only would our kids learn a lot but we would too.
God Bless,
Katie

Earlier this week, I mentioned that we said farewell to our two Taiwanese homestay students, and are preparing to welcome two new Korean girls into our home this coming week.
For us, taking short term students like this is an opportunity to make some extra money in a limited amount of time, while allowing me to remain focused on serving the needs of my family and enjoying getting to know students from a different culture. Through taking students, we have been able to do things like put money onto debt (though we are now debt free), buy a new computer, put money towards vacations (my favorite) or new instruments (my husband's favorite), that normally wouldn't be able to take out of our regular budget.
Seeing as I've already written quite a lengthy post on this, I thought I would direct you to that. It was my very first blog post ever (and no, it wasn't because it was the most interesting thing I could think of- but I wanted to link it up to a carnival, as I couldn't bear the thought of no one reading the first thing I put into the blogosphere!).
Since writing this post, we've taken a few more students and have begun to work with another school. The school we are currently doing homestays with is a private Christian school that brings in short term students for summer classes. The length of homestay ranges between 2-4 weeks, and the pay is $30 per night (from which we take food costs, gas expenses, etc.), and I am responsible for driving them to and from school, providing 3 meals a day (including a bagged lunch), laundry, and just including them in our family activities.
That's my Frugal Friday tip for this week- using this fun and relatively easy to make some extra money!