Understanding Communited Supported Agriculture (CSA's) and Their Benefits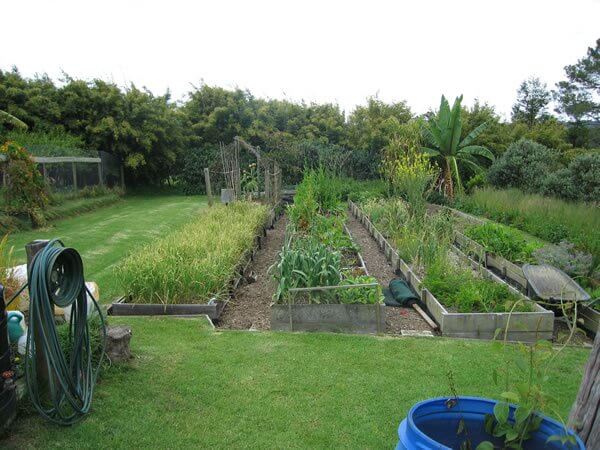 Guest Post by Kate
If you want to provide cheap, fresh, local produce for your family, you only have one option, right? To grow it yourself.
But what if you don't have time? Or energy? Or you have a brown thumb? There are farmer's markets, in some areas, but then you're paying retail price for all the produce and not really saving much money. There must be another option!
Enter the CSA.
CSA stands for "Community Supported Agriculture." It means that a farmer partners with members of the community, who pay him a fee at the start of the season and/or promise to work a certain number of hours on his farm in exchange for produce throughout the season. It's a great way for a novice gardener, or someone without the space or time for a garden to get great fresh, local produce for much cheaper than one would pay at a farmer's market or grocery store without having to grow it at home.
CSA programs and fees vary widely by area, farmer, etc. Generally, there is one fee and the farmer promises a certain amount of whatever he produces each week. Note: that is "whatever he produces" not "a certain amount of produce." If there is a drought or a flood or some other disaster that prevents a crop from growing, then the farmer doesn't provide it.
The CSA members share the risk with the farmer. A friend of mine joined a CSA this year for the first time, and june bugs ate the early crops, so even though most CSAs started in May, hers didn't start until mid-June. That's one of the "hazards" of being a CSA member.
Most CSAs cost between $400 and $900 per season. Some farmers offer different types of shares depending on family size or need. For example, a small share might only cost $400 and be enough to feed one or two people who also eat some meat. A large share might cost up to $900 and be enough to feed a family of 5 – 6 who are mainly vegetarians.
Shares vary widely. Sometimes, a farmer might offer a large share for a smaller price because the family is also going to spend 30 hours on his farm, helping to plant, weed, harvest, etc. throughout the season.
Our CSA, specifically, offered one share "amount" (everyone gets the same), but two prices: $575 to pick up at a local farmer's market and no farm work; and $475 to pick up at the farm and 30 hours of farm work. We chose the latter.
Some of the major benefits of CSAs include:
*No need to have the space for a garden

*No experience necessary (even if you are helping at the farm)

*Knowing exactly where your food comes from

*Teaching your kids where your food comes from and how to help produce it

*Lower prices on excellent, fresh, local produce (usually picked the day you get it)

*A very wide variety of produce, some which may be unfamiliar to you

*The ability (maybe) to request extra of something, or not to get something else

*Enough extra produce to freeze/can, reducing your grocery bill even after the season
There are, of course, some drawbacks:
*Having to drive out to the farm or farmer's market each week to pick up your share

*Sharing the risk with the farmer (no crop comes in, you don't get any produce)

*Work on the farm (can be benefit AND drawback, depending on your situation)
There are a few things that I'd like to caution you about, too. Select your CSA carefully.
Here are some criteria for choosing one (and although the season's already started, many still have some openings):
*Look for an established, reputable CSA. Ask around to see who friends have used previously. Make sure the farmer followed the agreement he set out with them.
*Make sure that all the produce was actually grown on that farm (unfortunately, some are starting to capitalize on the CSA idea and are bringing in produce from other locations for their members)
*Visit the farm so you know exactly how the produce is grown. It doesn't need to be certified organic, but find a farm that doesn't spray their crops.
*Check for any hidden fees, and read your contract carefully.
A CSA can be a wonderful and rewarding experience. In only a month and a half, we've already gotten maple syrup (uncommon but our farmer happens to produce it), asparagus, many varieties of lettuce, several herbs, and radishes. Soon to come are peas, broccoli, carrots, cauliflower, spinach, kale, and lots more! We'll have enough to freeze and can in addition to eating fresh, which is a HUGE bonus too!
If you can't or don't want to garden, look into a CSA. Fresh, local produce without all the work!
Are you (or have you been) a part of a CSA? Do you agree with the pros and cons that were shared?
Image by dreamland.co.nz