A Day in the Life: Diana (Real Food Mama Shopping for the Healthiest Food at the Lowest Prices)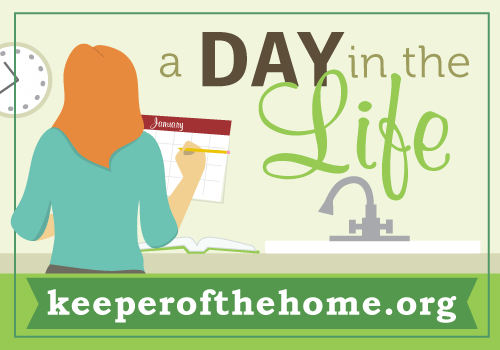 I don't know about you, but these past few years have been the most challenging, economically, for my family.
When my husband and I had our first child six years ago, we made the decision to sacrifice my career in favor of raising our children at home. Three children later, it's been an up and down struggle, but through every situation God has provided for all of our needs.
What's been truly amazing is witnessing how our dependance on Him strengthens my family's love for one another – through every valley we continue to press on.
Rising Cost of Food
One of the ways this economy has challenged my family is in the rising cost of food. Four years ago, I was able to spend $100 a week on our groceries. Today,  I struggle to keep my costs under $140 a week. Without a pay increase over the past four years, you can see how this directly effects our budget.
However, I'm a determined real food mama and one thing I will not sacrifice is the quality of food to nourish my babies.
Follow me along on my normal Saturday routine to shopping for the Healthiest Food at the Lowest Prices.
7am: Farmers Market, Spending Allowance $20
This year I've had so much produce growing at home that I didn't need to go as often to the farmers market; however when I do go (as I did this past weekend) this is my routine
The best place to save money on vegetables, besides growing your own, is at the farmers market. Not only are you supporting local farmers but you're getting vegetables with the highest amount of nutrients grown chemical free. It doesn't get better than that, folks.
So on Saturday mornings, I nurse little mama and head out to arrive at the Des Moines Farmers Market by 7am… on the dot. Like clockwork, I arrive downtown in about 10 minutes, pull out $20 from my bank, park in my usual spot, and head up the street to start my rounds.
This is the street I start on.
There are a couple of reasons that I intentionally make sure to be there for the opening bell.
1. Des Moines is a multi-cultural city and let me tell you, people of all different ethnicities hit the farmers market at 7am to get the best pick of the day.
Here's my first stop. Yang's.
Yang and his family wave me in every Saturday morning when they see me walking up the street and always send me off with something new to try.
However, this is 7am on the dot. You see what I mean? Now that it's preserving season, people of all different ethnicities literally leave with bags of peppers, eggplants, tomatoes, and greens. They walk off with boxes or carrying bags on their heads. It's really neat to see.
2. At around 8:30am – 9am,  the rest of Des Moines make their way to the market and this is what it looks like.
This is why I get there early; to avoid the crowd.
The picture below shows you what I purchased this past weekend.
A box of tomatoes, Fall lettuce mix, sour leaves, green onions, melon, jicama, 3 bags of mini eggplants, cilantro, onions. All for $23. A little over budget but not a big deal since I walked away with a box of tomatoes to preserve.
8am – Head home
I like to be done at the farmers' market by 8am to avoid the madness as I showed you above. Once home, I nurse little mama and head out to West Des Moines to finish my shopping.
10am – Trader Joes, Spending Allowance $50 – $70
I can't even begin to tell you how blessed we are to have a Trader Joes in our area. Their prices can't be beat and neither can the quality of their products.
I try to keep my budget at $50 for Trader Joes; however, depending on what I'm buying this price can fluctuate. If I need to get organic hot dogs, or chicken legs etc… the price is closer to $70. (Oh yeah, organic Spanish tempranillo wine as well 😉
Items I buy at TJ's include… bananas, organic potatoes, organic onions, organic garlic, organic spinach, oranges, organic strawberries, organic chicken legs, organic plain whole milk yogurt, butter, grassfed cheese, cheese sticks, organic raisins, raw almonds, organic rolled oats, tortillas, pita bread, Spanish extra virgin olive oil, grapeseed oil, coconut oil, organic peanut butter, organic mac and cheese, organic pasta, organic basmati rice, organic chocolate, organic Spanish wine, nourish shampoo, natural soaps… just to name a few.
10:30am – Costco
I shop at Costco about every two to three weeks. Generally, the food I buy from Costco is pure maple syrup, organic tortilla chips, cheese, organic frozen broccoli, and corn.
11:00am – Walmart, Spending Allowance $40
I know… many of you may not even like to say the word Walmart; however, there are only a few things I pick up from there in order to save money for my family.
Specifically, fruits on the clean 15 list. Currently, avocados and mangos. I also pick up Muir Glen organic canned tomatoes, cottage cheese, and Spanish chorizo sausage. Also, we buy natural cleaners and toiletries from there as well.
As you can tell, what's missing is our milk and meat.
Milk, Spending Allowance $24.50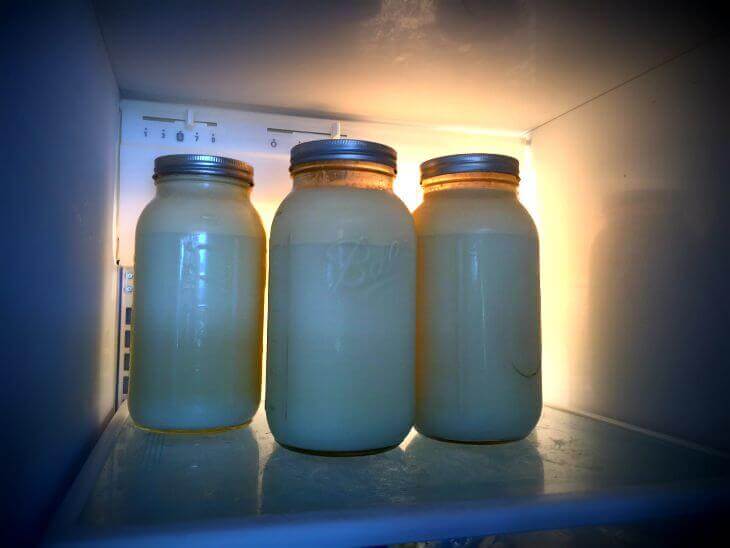 For the past three years we have been purchasing raw milk from a local farmer. This past week; however, we found out that the price per gallon has increased by $2. Our DARNED ECONOMY!! We had to make the difficult decision to stop buying raw, for now. We'll be buying a local VAT pasteurized milk which will save us money as well. We'll now be spending $14 per week on milk.
Meat
All our meat is also purchased from local farmers. We've been blessed to have been able to barter for our meat which has saved my family a considerable amount of money. I wrote about this on a series I had on my website called, A Real Food, Food Budget.
12:00pm – Home from an entire morning of shopping… whew!
All in all, each week, I try to spend $130 – $140 a week on real food for a family of four.
If I have to buy from Costco, I cut my spending at Trader Joes and Walmart.
It's a lot of work shopping at all of these different places but it's what I have to do in order to be able to buy the quality of products that I do.
To save further, I  make my own bread and we have our own backyard chickens for eggs. On this budget, I'm still able to be committed to buying local, growing and raising my own, and buying organic.
The economy may have effected my family; but as you can see, God continues to provide daily.
Do you shop at different locations to save money on your groceries? Please feel free to share any tips you may have.